'Dance Moms': Chloé Lukasiak Was in 'Survival Mode' on the Show
If you're a fan of the hit Lifetime reality TV series, Dance Moms, then you undoubtedly know of Chloé Lukasiak. An original member of the Abby Lee Dance Company, she quickly became a fan favorite. However, life at the ALDC got pretty rough for the dancer thanks to her mother, Christi Lukasiak's, contentious relationship with her dance teacher, Abby Lee Miller. But Chloé and her fellow cast members experienced far more stress than most fans even realize.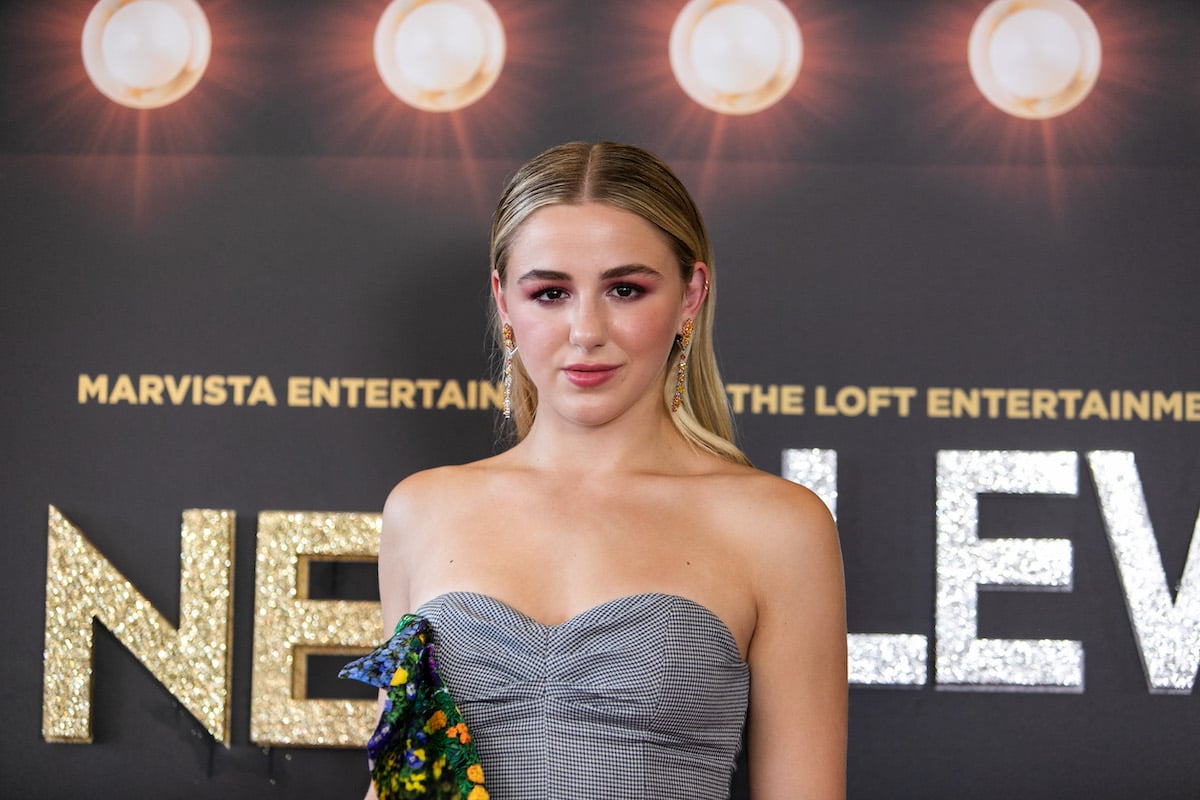 Chloé was only nine years old when Dance Moms premiered. And while the show was originally only supposed to be a handful of episodes, its popularity meant that it was constantly getting renewed. It wasn't long before Chloé and the rest of the cast began feeling the stress that their demanding film schedule required. At nine, Chloé was working as much as some adults having to balance school, homework, filming, dance class, rehearsal, traveling, and performing.
Chloé Lukasiak gets candid about her 'Dance Moms' experience
In a recent podcast interview with Crazy Stupid Fangirls, Chloé got candid about feeling burnout and stress while filming Dance Moms. "I felt it really early but I thought was normal," she revealed. "Because I went to school all day long and then I would have to be at the studio at like 4:30 to like 9:30. And then we would sometimes have like rehearsal after wrapping, go home and have to finish homework. So then we would have to rehearse for a few hours and then I was crying at school because I was so tired."
The actor was in survival mode while she was filming the reality TV show
But how did Chloé manage to deal with the burnout? According to the dancer, she simply tried to power through and take things one day at a time. "Like 'Woah that happened to me.' I think I just like pushed it aside because I was going through it," the Dance Moms alum revealed. "It was like 'OK just like who cares about this, just get through the day.' Yeah, it's like kind of survival mode, you know, so just like always going going."
Chloé still has a hectic scheduled even after leaving 'Dance Moms'
Though the Dance Moms environment was far from ideal for Chloé, it has prepared her for the life she has now. She is currently pursuing a career in acting while simultaneously earning her Bachelor's degree. "That's been my whole life, obviously," the actor shared about learning to manage a truly hectic schedule. "It's not the most stable environment to grow up in."
Though Chloé didn't always have the best time filming the show, she is grateful for some aspects of her experience. For example, she felt like her character was accurately portrayed on the show. And even though she's healed from a lot of her time Dance Moms, it's been hard for her to get back to her roots and dance again. However, it is a goal she has for herself in the future.
Is Chloé still dancing today?
"That's a lot I went through," Chloé shared about Dance Moms. "I was like nine and I dealt with a lot so I've kind of taken a break from dancing. But I always say the moment I can like dance again and be happy doing it is the moment I know I've healed."