'Dance Moms': Christi Lukasiak Jokes 'Some' of Her Former Castmates Are 'Dead' to Her in Viral TikTok
Many of the former cast members of the hit reality show Dance Moms are thriving on TikTok. The now-famous dancers, like Maddie and Mackenzie Ziegler, Nia Sioux, Kendall Vertes, Chloe Lukasiak — and of course, JoJo Siwa — often use TikTok to jokingly reference their time on the show, using resurfaced Dance Moms clips. However, the show's dance moms themselves are also making their mark on the video-sharing app. For example, Christi Lukasiak.
Chloe Lukasiak's mom, who often got into it on the show with Melissa Ziegler and the dance teacher Abby Lee Miller, now has 1.2 million followers on TikTok. She posts about a wide variety of topics, posting cute videos with her daughters, or sometimes picking up on fun trends to promote her business, Adulting 101. However, one of Lukasiak's recent videos caused quite a stir on TikTok when she shaded some of the former Dance Moms cast.
Christi Lukasiak shades fellow former 'Dance Moms' cast members
In Lukasiak's recently viral TikTok, a song plays over the video with the lyrics: "you're dead to me, you're dead to me." Meanwhile, Lukasiak mouths the words along with the audio. She also does the "cutthroat" motion, moving her hand across her neck.
In the text over the video, Lukasiak wrote "@ some of [my] former castmates." The TikTok video went pretty viral; it currently has 2 million views and almost 400,00 likes.
So, who in the world is she talking about? While Lukasiak didn't snitch-tag anyone, we were able to rule out some former Dance Moms cast members based on the comments section.
One of alums of the show, Nia Sioux, commented on the video, confident she wasn't the one being shaded.
"I know I'm ur fav Christi," she wrote. Sioux followed it up with a laughing emoji and a heart. Lukasiak responded accordingly.
"You are safe," she wrote, along with a kissy-face emojis and a heart in return.
Another TikTok user warned Lukasiak against shading a fan-favorite mom.
"You better not be talking about queen Holly," they wrote, referring to Sioux's mother, Dr. Hatcher-Frazier.
"Safe," Lukasiak also answered. So, we're relieved to know that Dance Moms pair is not beefing with Lukasiak.
Who was Christi Lukasiak referring to in her TikTok?
Lukasiak didn't appear to own up to the specific cast members she was talking about. But that didn't stop many TikTokers in the comments from taking a guess.
The most common comments referenced Jill and Kendall Vertes. Some Dance Moms fans have called out the mother-daughter pair for being Trump supporters.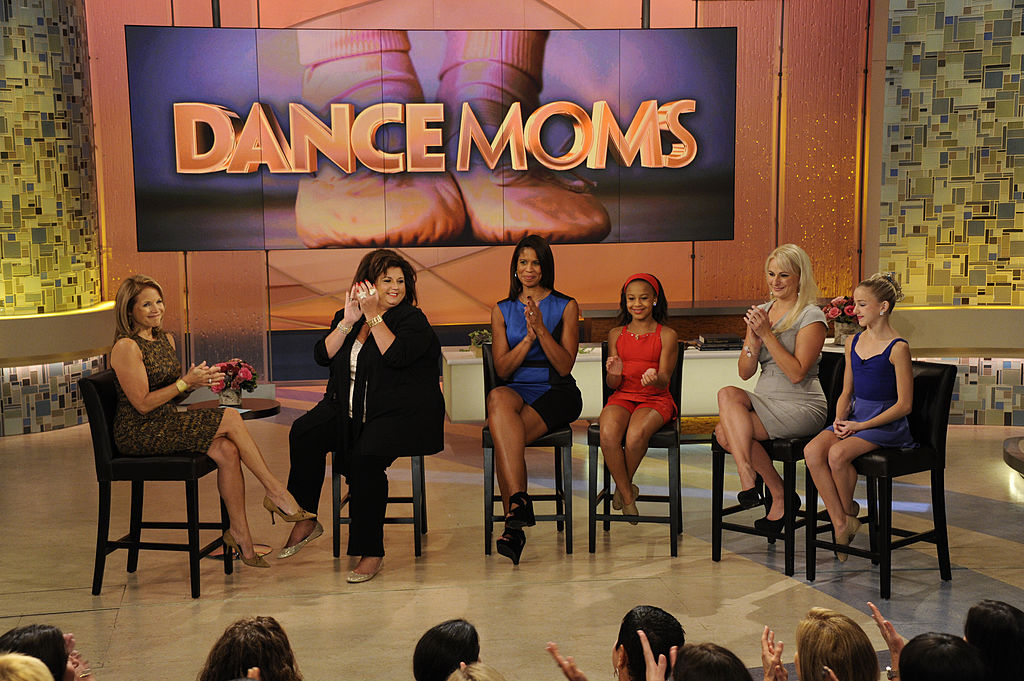 RELATED: 'Dance Moms': Where Are The Original Cast Members Today?
However, another obvious choice is the evil queen herself, Abby Lee Miller.
Many commenters guessed Miller was the one Lukasiak made the video about. Several TikTok users even tagged Miller's own TikTok account in the comments section. Given how the dance instructor treated Chloe Lukasiak on Dance Moms — often setting her up against Miller's obvious favorite, Maddie Ziegler — it would be no surprise if Lukasiak's TikTok was aimed directly at the AUDC star.
Regardless, many of Lukasiak's followers were absolutely living for the tea. Multiple commenters wrote that they will forever "stan" her as a favorite Dance Moms cast member.