'Dance Moms': Jill and Kendall Vertes 'NEVER' Would've Joined the Cast Without Abby Lee Miller
Unless you're a diehard fan of Dance Moms, it can be easy to forget that Jill Vertes and her daughter, Kendall Vertes were not original members of the cast. Kendall actually joined the Abby Lee Dance Company Junior Elite Competition Team in Season 2 of the hit Lifetime reality TV show. Fans may recall that Kendall attended Abby's open call auditions and seemingly beat out hundreds of dancers for a spot on the team. However, there was a lot more that happened behind the scenes in order for Jill and Kendall to join the cast.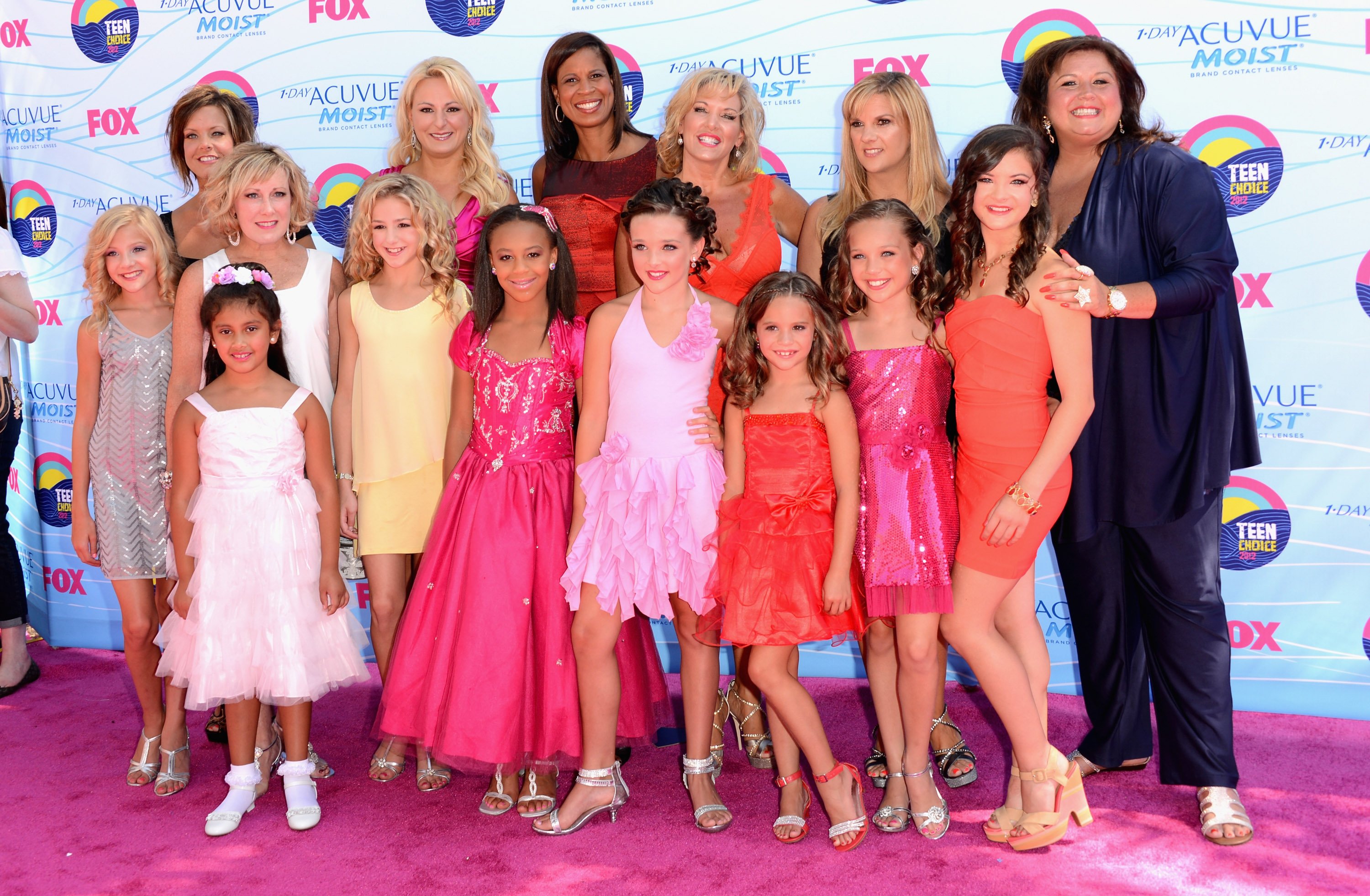 Like every other reality TV show, Dance Moms often blurred the lines between what was real and what was fake. While fans of the show didn't meet Jill and Kendall until Abby Lee Miller did an "open call" for a new team member, the producers had reached out to the mother-daughter pair before Season 2 even began filming. In an interview with Entertainment Tonight, Jill recalled how she and her youngest daughter came to join the cast.
Jill Vertes explains how she and Kendall Vertes joined the 'Dance Moms' cast
"No one knew it was gonna be such a phenom," Jill explained. about Dance Moms. "You know like I came on in season 2. They had reached out for me and Kendall to audition and originally it was supposed to be for a couple [of] episodes. Because each season really we never really knew how many episodes they were going to shoot. At least early on, like it just kept going and going and going. And, you know, you'd sign on for six episodes, and then they'd make you sign a contract for 23 more [and] we would shoot up to 36 episodes a season."
RELATED: 'Dance Moms' Alum, Kendall Vertes, Tells Critics to 'Grow up' After They Discover She Supports Trump
Even though Jill and Kendall stuck around until the end of Season 7, and were even invited back for Season 8, it seems that Jill had to initially be convinced to join the cast. Recently, Jill took to Instagram to celebrate the 10th anniversary of the show. "When opportunity knocks, you open the door!" she captioned a photo of some of the cast. "Happy 10 year anniversary to Dance Moms who gave us a lifetime of memories☺️ Love all of the dancers, moms, and fans who made it all happen! #dancemoms"
Abby Lee Miller convinced Jill to do a screen test for the reality show
It didn't take long for fans and other members of the cast to comment on Jill's post. Among them was Miller who recalled a memory of convincing the Dance Moms producers to let Jill do a screen test for the show prior to joining the cast. "Oh how I wish I had a video – me dragging you into the Shoppe and putting you in the interview chair, demanding that they film you and put you on camera to see how attractive you were!!!" Miller penned.
RELATED: 'Dance Moms' Is Over but Cathy Nesbitt-Stein and Jill Vertes Are Still Trading Insults
Jill credits Miller for getting her and Kendall on 'Dance Moms'
Jill wrote back to Miller, reminiscing on the memory. "@therealabbylee I wish we had that footage too😂 ," she penned. "No doubt about it Kendall and I would have NEVER been on Dance Moms without you 😃 Thank you!" Clearly, Miller had a big hand in Jill and Kendall ultimately joining the cast of Dance Moms. Perhaps that's part of the reason why the pair are still in communication today.