'Dance Moms': Kenzie and Maddie Ziegler Tried to Quit for Years
At times, the cast of Dance Moms seemed to be a revolving door. Dancers and their mothers seemed to come and go on a whim. However, when Maddie Ziegler, Kenzie Ziegler, and their mother, Melissa Gisoni, chose to leave the show in season 6, it was a bit of a shock. The trio were a huge part of the show's success and clear favorites of Abby Lee Miller, who owned the Abby Lee Dance Company (ALDC).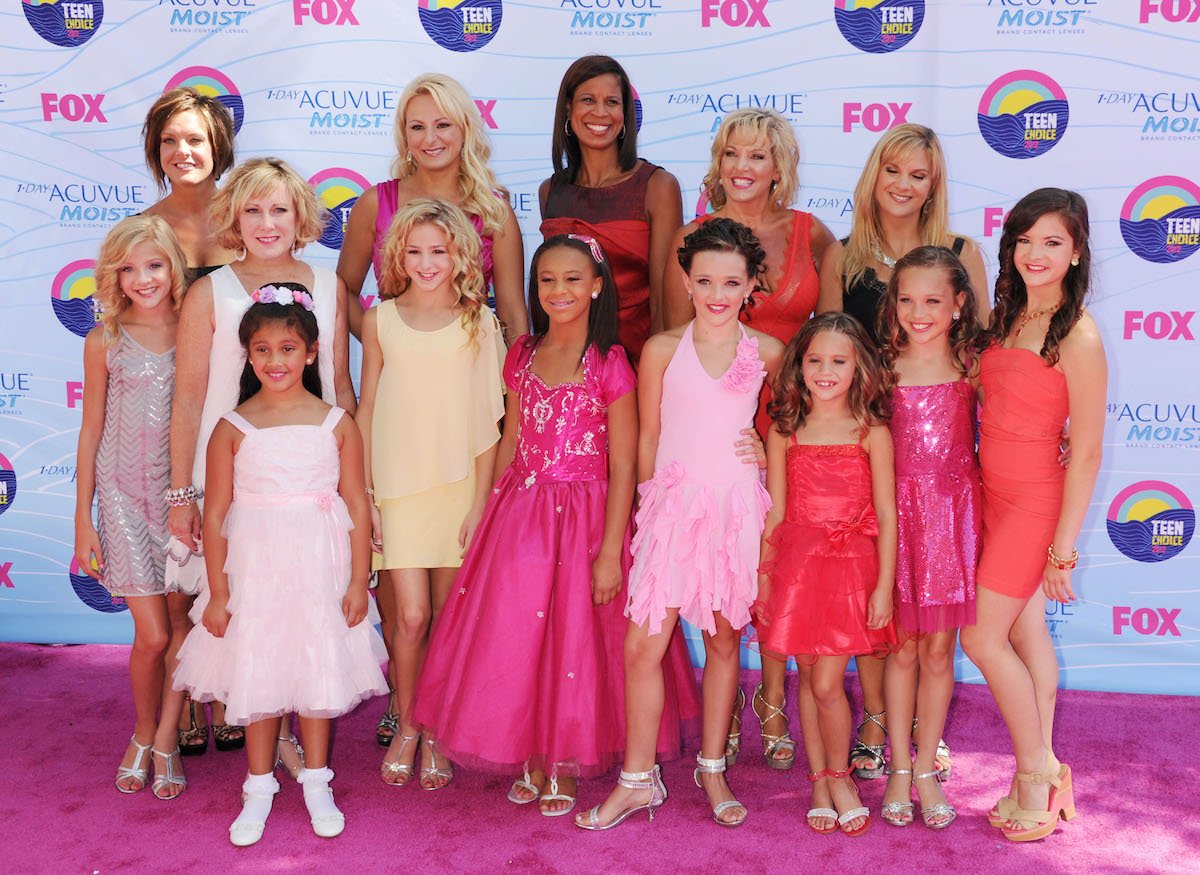 Maddie and Kenzie Ziegler both launched their careers on 'Dance Moms'
Maddie and Kenzie was original members of the ALDC Junior Elite Competition Team and the Dance Moms cast. The pair were only six and eight when the show went into production. The sisters had no idea how much the Lifetime show would change their lives. Being on reality TV made them public figures. It also helped them launch their careers in the entertainment world.
RELATED: 'Dance Moms' Maddie Ziegler Reveals the Original Cast Is 'So Close'
Though they both started as dancers, both Maddie and Kenzie have ventured into other areas of the peforming arts. Kenzie, who released her first single, "It's a Girl Party", while on Dance Moms, has gone on to become a singer. Meanwhile, Maddie connected with her long-time collaborater, Sia, thanks to the show. Furthermore, the West Side Story alum booked her very first acting role for Drop Dead Diva during her time on Dance Moms.
The reality TV show wasn't a healthy environment for the sisters
Certainly, Dance Moms provided both Maddie and Kenzie with a number of opportunities. The talented sisters have both expressed gratitude for the platform, exposure, and fanbase that the show has given them. However, there were plenty of downsides to being on the show. The show has recieved tons of criticism over the years for being a toxic environment for the dancers. Both Maddie and Kenzie were subjected to emotional manipulation, verbal abuse, screaming, immense pressure, and more.
Kenzie and Maddie tried to quit 'Dance Moms' for several years
Over time, the environment got to be too much for the young girls to bear. In an interview with Cosmopolitan, Maddie reflected on realizing that Dance Moms wasn't the right environment for her and her sister. However, it took years before she was allowed to exit the show because of the intense contract the show had her and her family locked into.
RELATED: Dance Moms': Maddie Ziegler and the OG Dancers Barely Remember the Show
"I just wanted to dance," Maddie explained. "And I loved competing until it became televised and the drama started. Don't get me wrong—there's drama regardless if there are cameras or not! But it was heightened. I started to feel like, 'It's so peaceful outside of this world. I can't be in this.' My family and I really tried to leave for the last three seasons. But when you're in a contract, it's really hard. Eventually, I finally got out."
Maddie hasn't spoken to Abby Lee Miller since she quit 'Dance Moms'
Of course, not everyone took the Zieglers' exit from Dance Moms well. Miller, in particular, was very upset that the her favorite dancer was leaving. Maddie admits that she had to work through some feelings about leaving her teacher behind. Ultimately, however, she made the healthiest choice for her.
RELATED: 'The Fallout': Jenna Ortega and Maddie Ziegler Had Instant Chemistry: 'We Sat and Talked for 13 Hours'
"She was distraught," Maddie shared about Miller. "For the longest time, we felt so guilty. She trained me, she helped me, but also, I knew I would be okay without her and I was sick of being in a toxic environment. I was like, 'This is not for me. I can't do this.' I haven't spoken to her since."