'Dance Moms': Kenzie Ziegler Tried to Quit Dance to Play Soccer; 'They Wouldn't Let Me'
When six-year-old Kenzie Ziegler was cast in the hit Lifetime reality TV show, Dance Moms, she had absolutely no idea how much the show would change her life. The youngest member of the Abby Lee Dance Company Junior Elite Competition Team, Kenzie immediately captured fans' hearts with her adorable face, entertaining dances, and meme-worthy quotes. After all, who wouldn't want to sit on the couch and eat chips?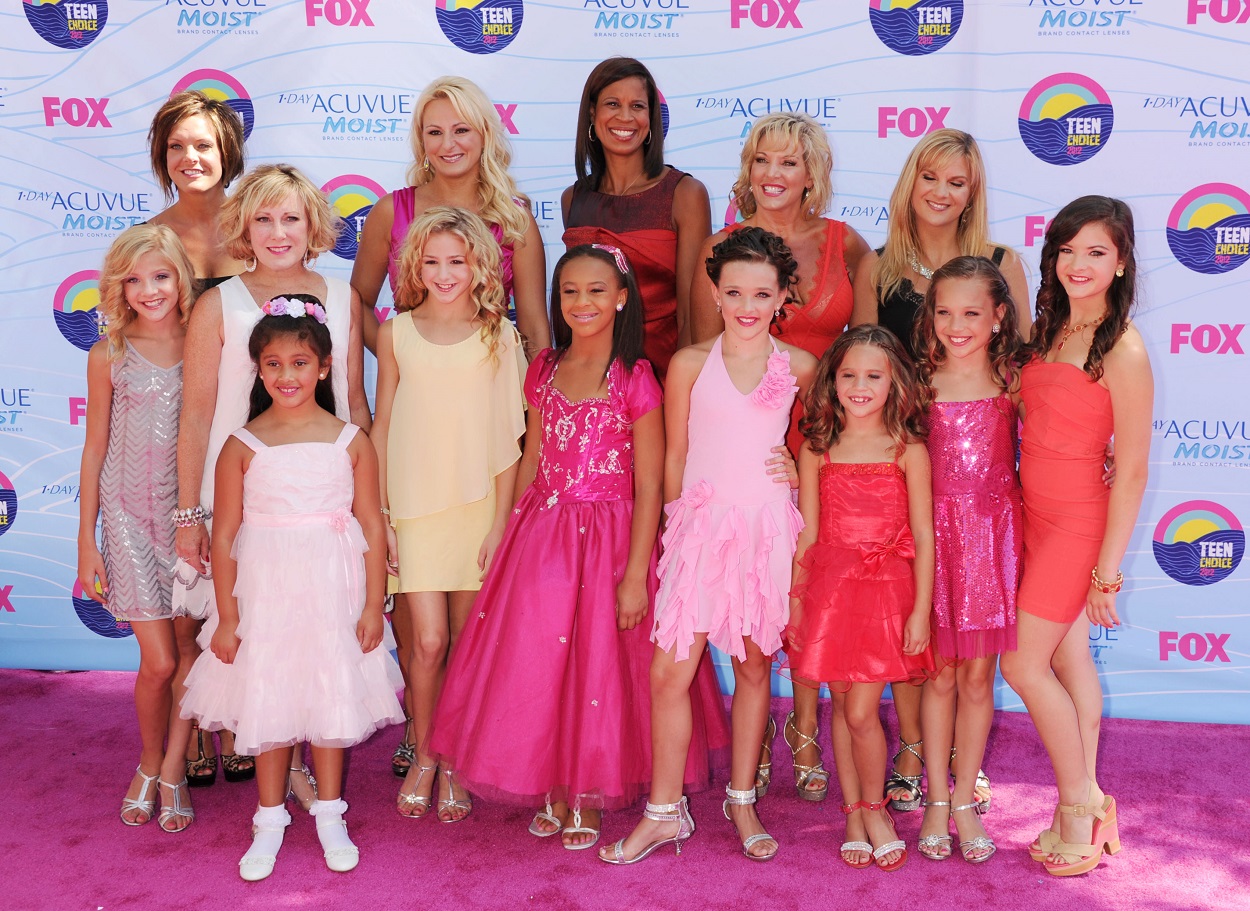 Though being a part of the Dance Moms cast provided Kenzie with a ton of opportunities, the experience wasn't always sunshine and daisies for her. Kenzie was constantly compared to her older sister, Maddie Ziegler, by her dance teacher and fans of the show and eventually, that took a toll on her self-esteem. It was clear to many people watching the show that the sisters simply had varying degrees of passion for dance, but that didn't stop fans from making those damaging comparisons. On a recent episode of Pretty Basic with Alisha Marie and Remi Cru‪z‬, both Kenzie and Maddie got real about their experience on Dance Moms and how it affected them.
Maddie Ziegler didn't know how 'Dance Moms' was affecting her sister until after they left the show
"For me, I think I just loved dancing more than you ever did," Maddie said, speaking to her younger sister about their time on Dance Moms. "I think it wasn't as big of a passion for you. And I feel like Kenzie also kind of had like a hard experience because I feel like everyone compared her to me growing up for dance. And it's just like, I didn't realize that until I got older and we finished the show. Like I did not realize how much pressure Kenzie was under and how much like people compared her literally every, single, day. So I can understand why that wasn't fun for you and why you wanted to transition into something else because it's just like obviously not good for like, your mental health."
Kenzie quickly echoed her older sister's thoughts, stating that she viewed dance more as a fun activity rather than a career choice. "No dance was always fun cause I got to dance with my friends," the Dance Moms alum shared. "But it was never something I wanted to pursue in life. It was more just like 'Hey I get to go to dance and hang out with my friends.' but I never wanted to compete."
Kenzie Ziegler tried to quit the show but the producers wouldn't allow it
Kenzie even tried to quit dance altogether at one point because she was more interested in playing soccer. However, the Dance Moms producers weren't keen on letting her out of the contract and denied her request. "I literally tried getting out of it to play soccer and I couldn't they wouldn't let me," the "Donuts" singer shared.
Despite the negatives that came with Dance Moms, Kenzie has no regrets about being a part of the cast. She has rediscovered her passion for dance and it's an asset to her burgeoning career in music. Furthermore, the show helped her to create some of the large fanbase that she has today. "I'm very glad that I did it because obviously wouldn't be where I am without [it]."