'Dance Moms': Maddie Ziegler and the OG Dancers Barely Remember the Show
Though it's been over 10 years since Dance Moms premiered, the show is still plenty popular. The Lifetime reality TV show gave viewers a glimpse into the world of competitive dance. Furthermore, it featured plenty of over-the-top drama to keep fans plenty entertained. It also made household names out of some of the cast members.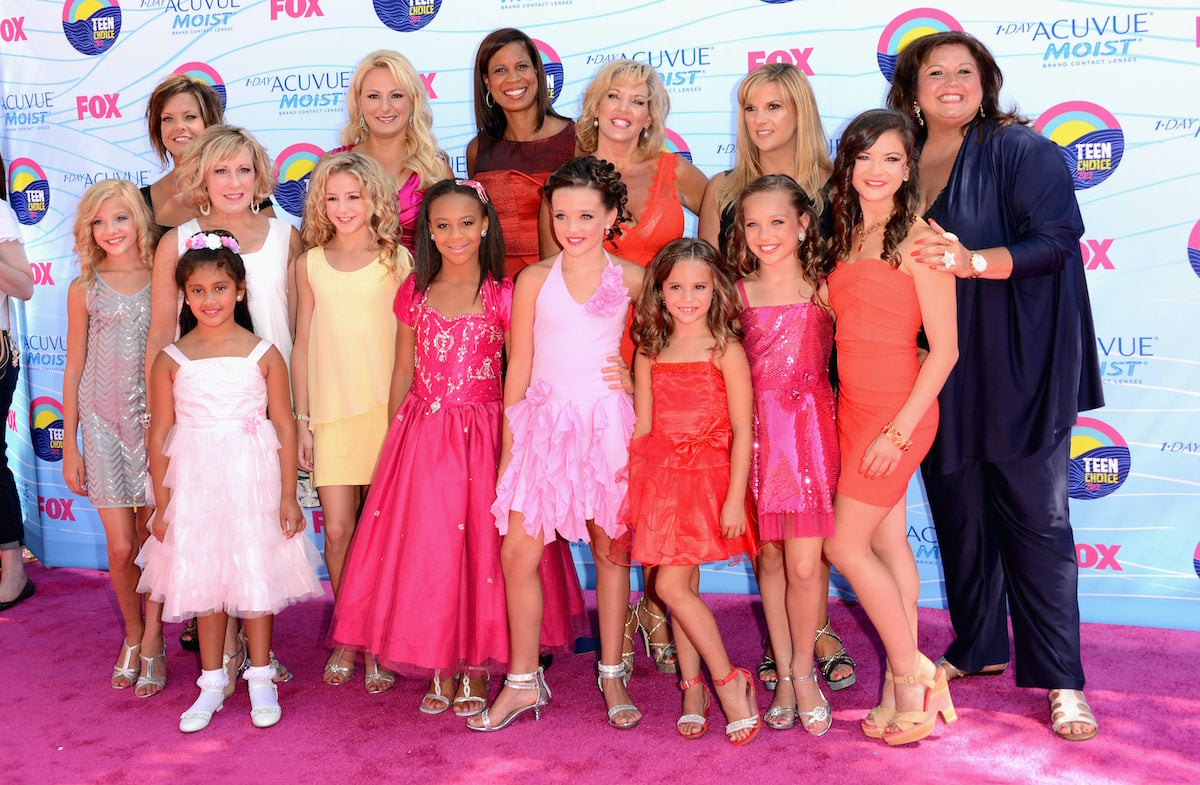 The Dance Moms cast saw many different iterations throughout its eight seasons. However, most fans are sure to remember the original dancers. Maddie Ziegler, Mackenzie Ziegler, Nia Sioux, Chloé Lukasiak, Paige Hyland, and Brooke Hyland all helped set the foundation for the show. Their talent and genuine friendships allowed the show find its much-needed emotional heartbeat.
The pros and cons of being in the 'Dance Moms' cast
The show also provided the dancers with lots of opportunities. Thanks to the show, they got to travel, attend movie premieres, award shows, and more. Furthermore, some of the cast members smartly used Dance Moms as a launchpad for their career in entertainment. Of course, there were serious downsides to being on the show also. The dancers faced enormous pressure, intense drama, and less than stellar treatment. Some even quit dance altogether after their tenure on the show.
RELATED: 'Dance Moms': The Original Idea Had Nothing to Do With Abby Lee Miller
But what do the original cast of dancers think about their time on Dance Moms? Interestingly enough, most of them only have a vague recollection of their experience. In an interview with Vogue, Maddie got candid about what it was like for her and her friends to film a reality TV show at such a young age.
Maddie Ziegler reveals she and the original dancers barely remember their time on the show
"I was 7 or 8 when I started being on camera and filming a TV show," Maddie shared about Dance Moms. "I honestly barely remember like any of it, which is crazy. Like my sister and I, and all the — all my friends that I was on TV with, like we look back at all these videos of us when we were like 9, 10, and we're like 'We don't even remember that happening.' And we were so little, just like surrounded by cameras all the time. And it was a lot, it was definitely a lot."
RELATED: 'Dance Moms': The Real Reason the OG Cast Fought so Much
The original 'Dance Moms' cast are still close friends today
The original Dance Moms cast might not recall filming the show, but that hasn't weakened their bond. Though they've all kept in contact throughout the years, they recently started being super close again. They now have a group chat and are trying to coordinate their busy schedules to plan a trip. In a recent interview with Extra, Maddie shared that what she missed most about her time on the show was spending time with her friends. However, she assured fans that they were still all super close and "best friends again."