'Dance Moms': Melissa Gisoni Never Sued Her Castmates; 'I Would Never Sue My Friends'
Though most of the OG Dance Moms cast seems to be pretty close these days, there were certainly heated moments between the mothers during the show. In fact, part of what made the highly-successful Lifetime show so popular was the mom's penchant for fighting. And while the emotions behind the arguments were often real, oftentimes fake storylines were created by the producers to help incite fighting for the sake of the show.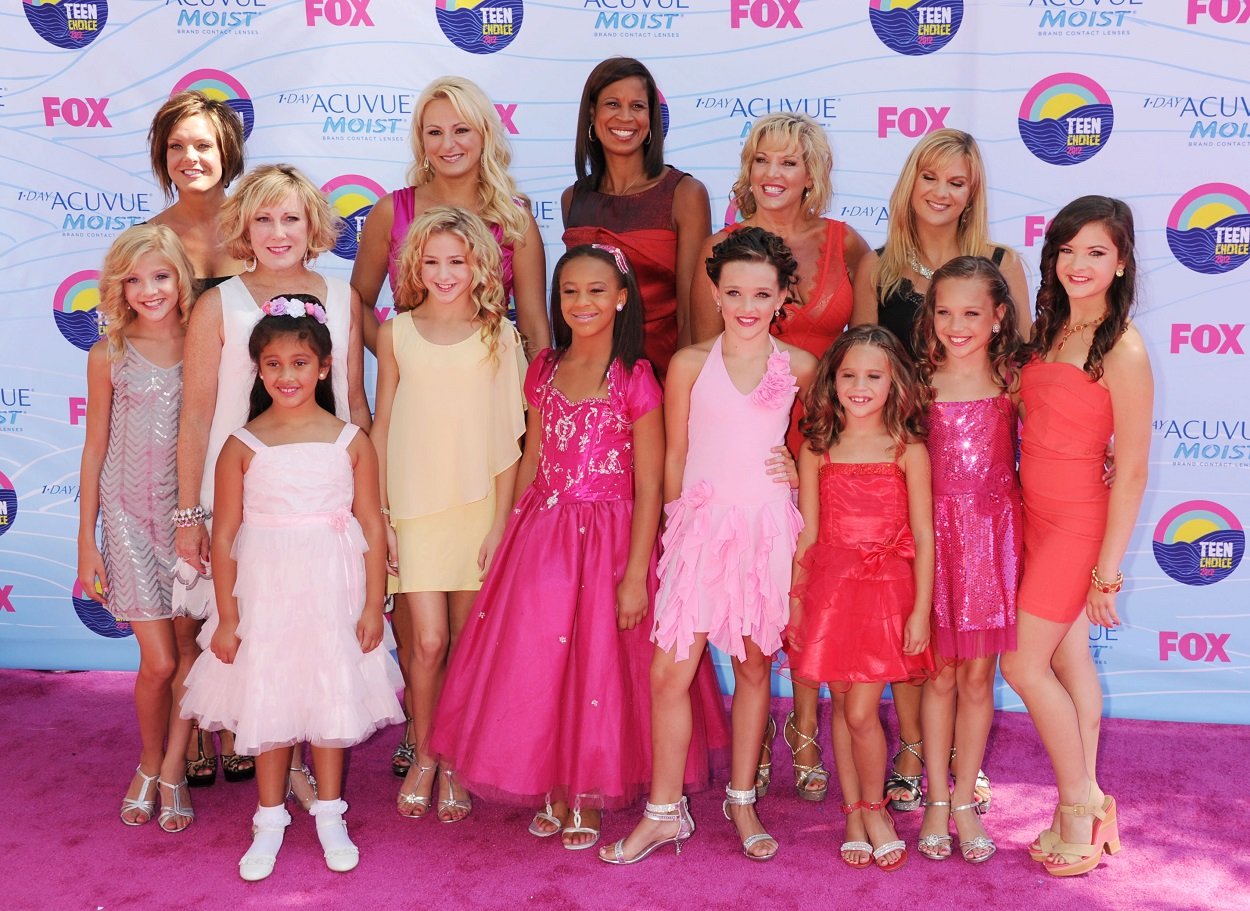 Fans will recall that in the first four seasons of Dance Moms tensions were especially high between Melissa Gisoni and the rest of her castmates. Because Gisoni worked the front desk for the Abby Lee Dance Company (ALDC) for a time period, she developed a friendship with Abby Lee Miller. Furthermore, Gisoni's oldest daughter, Maddie Ziegler, was Miller's favorite student and often received preferential treatment over the rest of the dancers in the cast.
Melissa Gisoni never threatened to sue the other moms
But despite their arguments, the moms still managed to maintain a friendship. Though it was dysfunctional at times, they were tied together by their daughters' friendships and their experience filming Dance Moms. But Gisoni's friendship was called into question in Season 2 of the show. In the episode entitled "Melissa Pleads the Fifth" Gisoni, seemingly fed up with the other moms asking questions about her engagement, sends a letter from her attorney to the other mothers telling them to cease and desist all discussion of her personal life.
But it turns out that Gisoni never actually sued her fellow castmates or even threatened to sue them. In an interview with ET Online, Gisoni revealed that the Dance Moms producers were the ones who concocted that storyline. It was the producers who sent a letter to the other mothers and made it seem like it had come directly from Gisoni. Which is why, when the mothers confronted her about it, she maintained that she never sent a letter.
How the 'Dance Moms' producers repeatedly manipulated the cast
"They [The Dance Moms producers] gave all the moms a letter from me," Gisoni shared. "I think it was an invoice for something." Jill Vertes, who joined the cast with her daughter, Kendall, in Season 2, quickly agreed that the producers were behind the letter. "Yeah they created situations to get us all wound up and no one knew," Vertes shared. "I would never sue my friends, just saying," Gisoni added.
Of course, Gisoni threatening to sure the other members of the Dance Moms cast certainly wasn't the only storyline that producers made up. According to Gisoni, the producers knew what they wanted each week and were masters at manipulating the cast to get what they wanted to film. "We never got a script but they knew what they wanted every week and they would set you up," Gisoni confessed. "That's really what reality shows are you know. The producers would have three storylines that they really manipulated us to get to."
Fans of 'Dance Moms' should realize that a lot of the drama was manufactured
Fortunately, the cast of Dance Moms shared that they were often able to hash things out once they realized the producers were behind an argument or situation. But, thanks to clever editing, fans were none the wiser. Clearly, Dance Moms producers were willing to go to great lengths to create drama. Perhaps fans should keep that in mind when they're watching the show