'Dance Moms': Melissa Gisoni Reveals Why Mackenzie & Maddie Ziegler Really Left the Show
Mackenzie and Maddie Ziegler had been vital members of the Dance Moms cast since the show's inception. Maddie was one of the strongest members of...
Mackenzie and Maddie Ziegler had been vital members of the Dance Moms cast since the show's inception. Maddie was one of the strongest members of the ALDC Junior Elite Competition and Abby Lee Miller's clear favorite. There was scarcely a week when she wasn't on top of the infamous pyramid. Mackenzie, on the other hand, was the youngest member of the team with tons of personality and a talent for dancing, singing, and acting.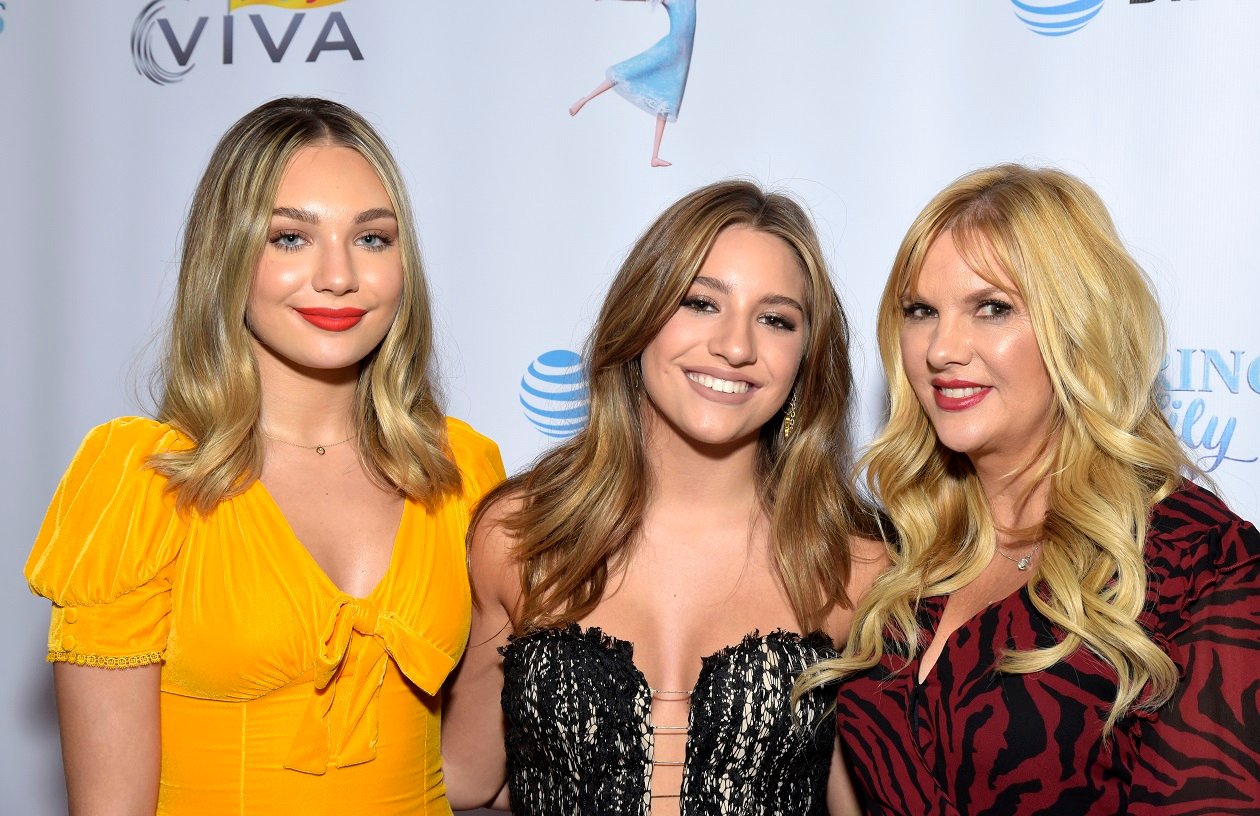 Because the Zieglers and their mother, Melissa Gisoni, had been so crucial to the Dance Moms storyline, fans were shocked and devastated when they made their official exit from the show midway thru Season 6. As Maddie's acting career had begun taking off and her performances with Sia had made her a household name beyond the dance world, many fans expected that she would eventually part ways with the show. But nobody was expecting Mackenzie and Gisoni to make their exits also.
Why Melissa Gisoni, Mackenzie, and Maddie Ziegler left 'Dance Moms' in Season 6
There was plenty of speculation that Maddie was leaving the cast of Dance Moms prior to Gisoni making the official announcement on the show. As she and Mackenzie were having to turn down more and more exciting opportunities for the show, many speculated that it was doing more harm than good for their careers. Others speculated that Gisoni felt it was in her girls' best interests to cut ties with Miller because of her impending legal trouble. Meanwhile, some people believed that Maddie left the show so that she could be a judge So You Think You Can Dance: The Next Generation.
But when Gisoni, finally did make the announcement that she and her girls were exiting the show, she didn't really provide one clear cut explanation. However, in a recent interview with Entertainment Tonight, the former reality TV star finally revealed exactly why she Maddie, and Mackenzie, left Dance Moms. "We left [in] season six because my girls said they didn't want to do it anymore and I said 'OK then we'll leave,' Gisoni stated candidly.
Maddie Ziegler is grateful to have been a part of the 'Dance Moms' cast
We can definitely understand why Maddie and Mackenzie wanted to leave such a toxic environment. And while some have accused the sisters of not being "grateful" for being in the Dance Moms cast, both dancers have shared that that is not the case. In fact, the sisters credit the reality show for allowing them to be where they are today.
"A lot of people say that I'm not grateful for being on the show that I was [on]," Maddie shared in a video with Nikki de Jager about her Dance Moms experience. "But I really am because it got me to where I am now. A lot of the things that show promoted is very not what I stand for. Like having an older woman yelling at kids and saying that we're not this and that, you know, I obviously feel like that's not a great environment and I'm glad that we've grown up and gotten out of that."
What are Kenzie and Maddie up to today?
It seems that leaving Dance Moms when they did was definitely the right choice for the Ziegler sisters. Mackenzie is busy pursuing a career in music and rumored to be working on a skincare brand. Meanwhile, Maddie is still dancing, making strides in her acting career, and has secured partnerships with Morphe and Fabletics. We wish the talented sisters and their mom all the best going forward.