'Dance Moms': Nia Sioux Reflects on Being the Only Black Girl in the Cast
Though being a part of the Dance Moms cast was stressful for all of the dancers, Nia Sioux experienced a unique set of challenges. For six seasons, Sioux was the only member of the Abby Lee Dance Company Junior Elite Competiton Team who was Black. This often led to her being typecast in stereotypical or even offensive roles. Furthermore, the talented dancer even received hate from some fans of the franchise because of her race.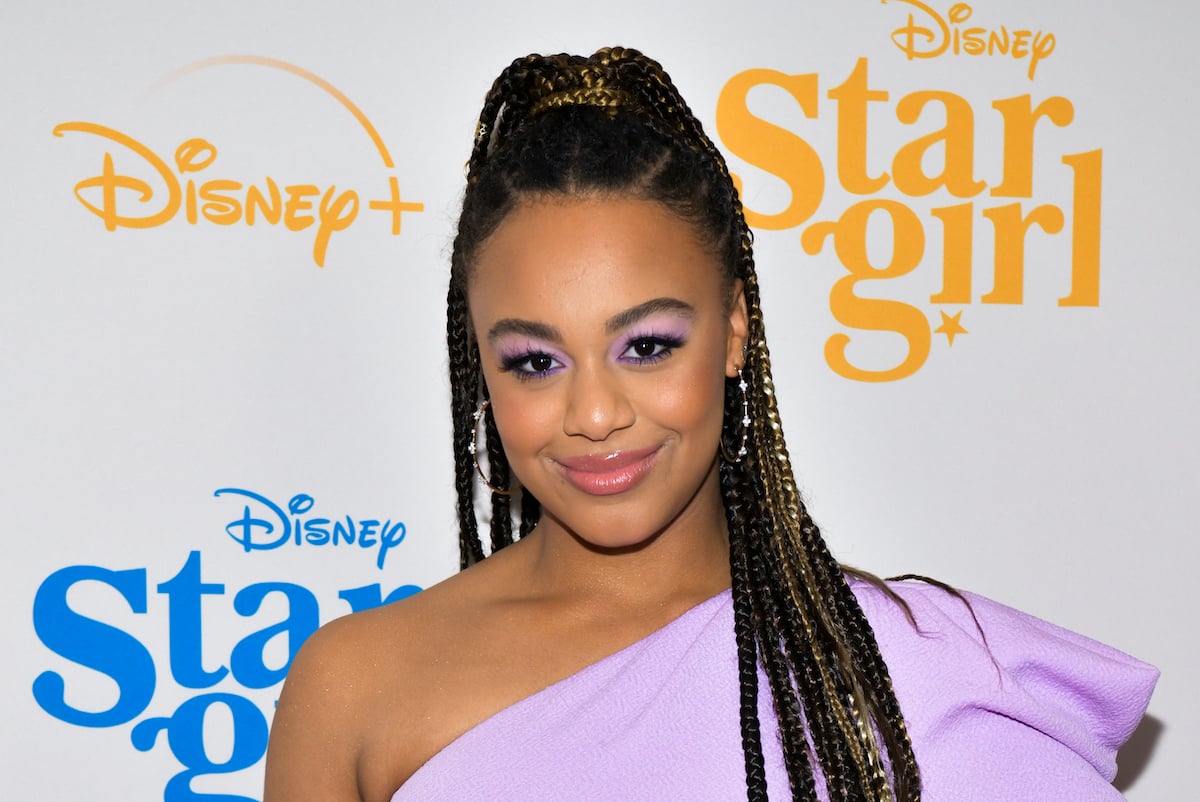 On Dance Moms, Sioux was often treated as an underdog. Her teacher, Abby Lee Miller, was constantly harping on her technique. But she was often given substandard choreography also and banished to the back corner for the majority of group dances. Still, despite some of the negative experiences that Sioux was forced to cope with, she still is grateful for being cast in the show as an original member of the team. As the dancer is pursuing a career in entertainment, Dance Moms has given her a platform as well as coping mechanisms to succeed in such a cutthroat industry.
Nia Sioux reflects on being a member of the 'Dance Moms' cast
"I've learned so many lessons!" Sioux shared about her Dance Moms experience in an interview with Forbes. "I learned how to work with difficult people. I also learned how to pick up choreography really quickly. As a dancer, that's really helpful. I also learned how to persevere through hard times. I think that's what the show really has taught me because now, in my everyday life, going on jobs and whatnot, it really did prepare me. I don't think I've been on a job that was quite as stressful as that one, so it definitely prepared me and got me ready for the entertainment world."
RELATED: 'Dance Moms': Jill and Kendall Vertes 'NEVER' Would've Joined the Cast Without Abby Lee Miller
Continuing on, the actor shared that she does her best to focus on the positives of her Dance Moms experience. The show gave her the opportunity to work with some great choreographers, the ability to travel around the world, spend time with her mom (whom she considers her best friend), and explore her passion for dance. This is what Sioux focuses on rather than the screaming and negativity that she faced.
Sioux says fans always forget about the ironclad contracts
But even though Sioux is able to focus on the positives of her experience, many people wondered why she didn't leave the show sooner. After all, the "Star in Your Own Life" singer was the longest-running member of the Dance Moms cast. According to Sioux, there were plenty of reasons for her to stay, some of which included her contractual obligation to stick things out.
RELATED: 'Dance Moms': Kenzie Ziegler Tried to Quit Dance to Play Soccer; 'They Wouldn't Let Me'
"On the show, I was told so often that I wasn't wanted there," the Dance Moms alum revealed. "A lot of people ask me, 'Why did you stay if you felt as if you weren't wanted and it was hard for you?' First of all, we had contracts. People always forget about that. Second, my parents have always taught me to honor a contract."
The 'Dance Moms' alum gets candid about being the only Black girl in the cast
Continuing on, Sioux admitted that part of her reason for staying had to do with proving a point about Black girls. "Third, I was the only Black girl on the show for a majority of the show," she said about Dance Moms. "I was not going to let them make me or Black girls, in general, look inferior. I'm allowed to be here just as much, and I'm deserving to be here just as much as someone else. I definitely felt that they were trying to kick me out by saying that I wasn't good enough, that I wasn't wanted. My reaction was, 'I don't care if you want me here. I'm staying.'"