'Dance Moms': Why the Original Cast Initially Thought the Show Was a Joke
Since Dance Moms premiered back in 2011, it has consistently been one of Lifetime's biggest shows. Throughout the eight seasons, the cast has changed drastically, but the show has ultimately remained extraordinarily popular and launched a handful of careers as well. Funnily enough, nobody could have predicted that the show would become such a success. In fact, the network initially planned on Dance Moms being a TV special with just six episodes.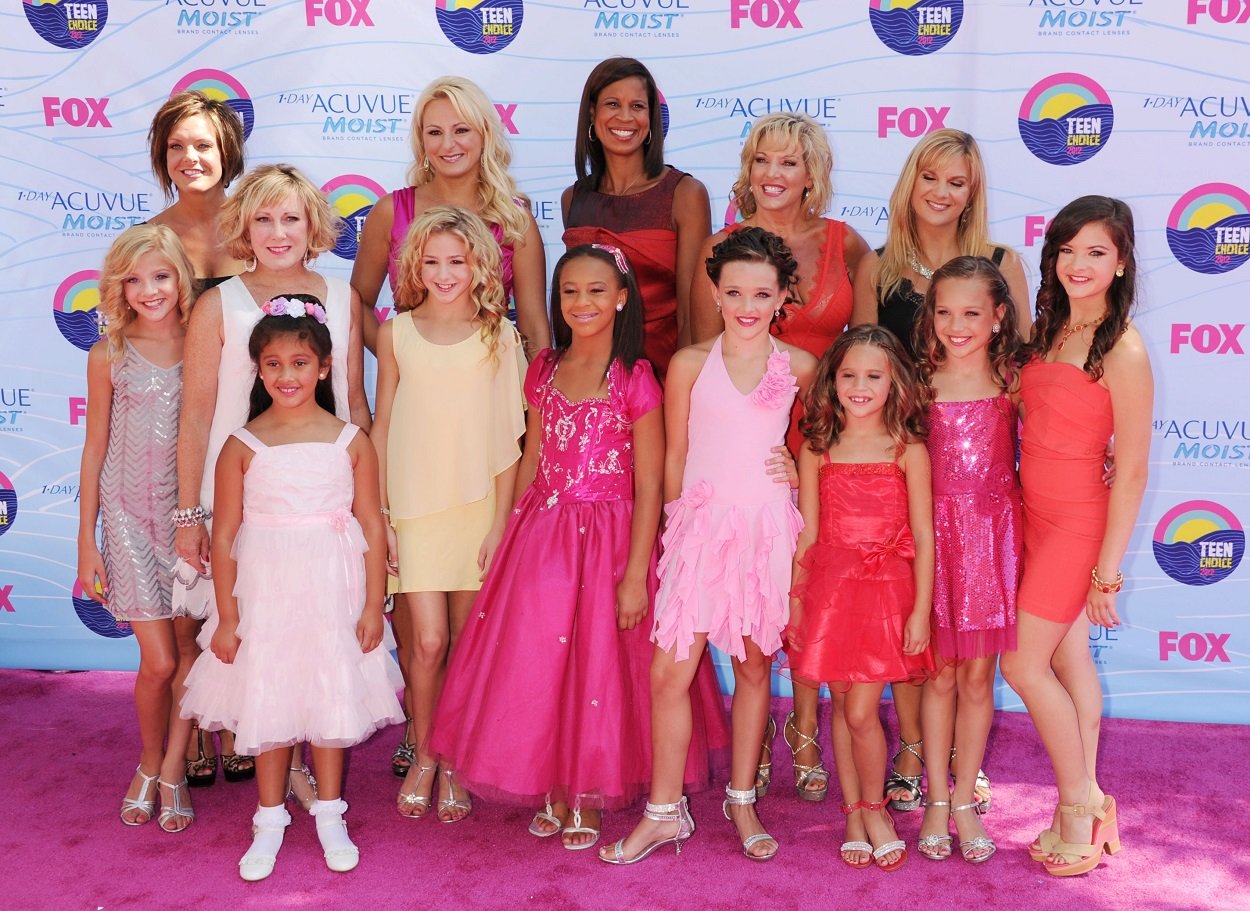 It's hard to think that Dance Moms could've easily featured a dance studio other than the Abby Lee Dance Company (ALDC) but in a recent interview with ET Online, four cast members (Holly Hatcher-Frazier, Melissa Gisoni, Kelly Hyland, and Jill Vertes) revealed that Lifetime wasn't initially sold on the ALDC and were looking for other dance studios to film prior to selecting them for the show.
The original 'Dance Moms' cast didn't take the show seriously at first
"I don't think they originally wanted our dance studio," Gisoni recalled of the Dance Moms producers. "They were going all over the country and they were trying to get just kids from different studios but then they just liked ours, you know." Gisoni also shared that the original cast didn't think the show was going to be a real thing when they were finally selected. After all the back and forth, the cast believed the show likely wouldn't make it to air and that nobody would see it on the off chance that it did.
"They thought it was a joke too don't you think guys," Gisoni shared when asked about what her family members who weren't featured on Dance Moms thought about the show. In fact, the cast didn't take the show seriously until the producers presented them with an ultimatum. "There were going to be six episodes and they were like 'If you don't sign this paperwork right now you're not gonna be on it,' I remember calling Kelly [Hyland] I'm like 'Are we signing this?'"
The cast never knew how many episodes each season would be
In fact, that cast was still skeptical about the success of the show when they entered into their second season. Vertes even admitted that she and her daughter, Kendall, who joined the Dance Moms cast in Season 2, were only supposed to be on the show for few episodes. "No one knew it was gonna be such a phenom," Vertes confessed. "You know like I came on in season 2. They had reached out for me and Kendall to audition and originally it was supposed to be for a couple [of] episodes."
Vertes also added that early on in the show, the Dance Moms producers never told them how many episodes they'd be shooting that season. "Because each season really we never really knew how many episodes they were going to shoot," Vertes stated. "At least early on, like it just kept going and going and going. And, you know, you'd sign on for six episodes, and then they'd make you sign a contract for 23 more [and] we would shoot up to 36 episodes a season."
What will Lifetime replace 'Dance Moms' with?
It's interesting that the cast of Dance Moms didn't originally think that the show was anything to take seriously. But that's likely part of the reason that the show became such a phenomenon. It'll be interesting to see what Lifetime dreams up to replace the successful show.