'Dance Moms': Where Are The Original Cast Members Today?
After a long hiatus that spanned nearly two years, Dance Moms finally returns to Lifetime tonight at 9/8C for a whole new season of dance and drama. After Abby Lee Miller's stint in federal prison, and her battle with spinal cancer, many questioned if the show would ever return. Miller was determined to prove everyone wrong and now the eighth season is well underway. But, so much has changed since the show first premiered in 2011. The biggest change is that, with the exception of Miller, none of the original casts members are returning for the new season. Let's take a look at where they are today.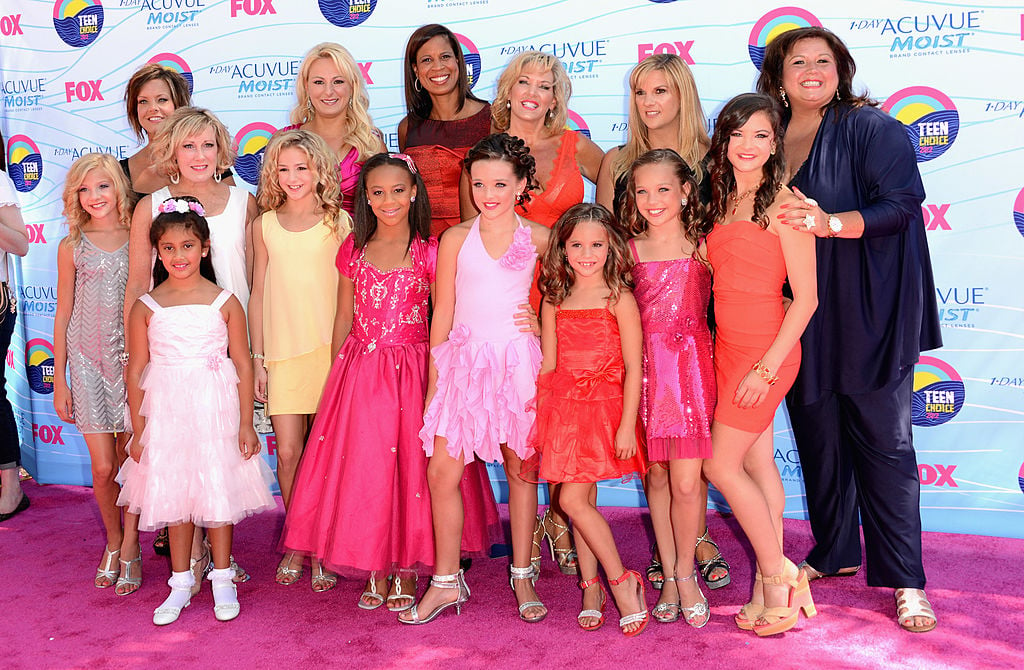 Maddie Ziegler
Arguably the show's most successful alum, 16-year-old Ziegler was one of the series' standout performers from the very first episode. Slated as Miller's favorite, it was a rare week when she didn't get to perform a solo. Ziegler stuck around for six seasons and managed to catch the eye of musical artist, Sia. These days, Ziegler remains just as busy as she was on Dance Moms and still has a strong connection with Sia. Most recently, she appeared in a music video for the song "No New Friends" by the group LSD, of which Sia is a member. Additionally, she has the lead in the upcoming film Music (directed by Sia) where she plays the role of an autistic teen.
Chloe Lukasiak
Even though Lukasiak was undoubtedly one of the show's most talented dancers, she often got the short end of the stick. Incessant comparisons to Maddie, coupled with Miller's poor treatment of her because of ongoing drama with her mother caused Lukasiak to abruptly quit the show in its fourth season. However, she made a surprising return in the show's seventh season following Miller's departure. These days, the 18-year-old has her own book club and is planning to put her dance and acting skills to good use in the upcoming film, Next Level.
Nia Frazier
Frazier holds the title for longest-running cast member on Dance Moms and was present for all seven seasons of the show. Often overlooked, and constantly criticized for her technique, she was an incredibly hard worker and an outstanding performer. With natural acting talent, she brought a great deal of energy and charisma to her solos, even when they were few and far between. Today, the 17-year-old is putting those skills to good use as an actress on The Bold And The Beautiful.
Mackenzie Ziegler
The youngest member of the original ALDC Junior Elite Competition Team, Ziegler stole our hearts with her adorable demeanor and her gymnastics skills. We watched her grow up before our eyes and eventually she proved to be an accomplished singer and hip-hop dancer before she exited the show alongside her sister in season six. These days, the 15-year-old is mostly using her vocal skills, though she also has her own makeup line. She released her second studio album late last year and is going on tour this Summer with the band Pretty Much.
Brooke Hyland
Hyland, who was famed for her amazing acrobatic skills, was the show's oldest dancer at the time of the original recording. She was known to be one of Miller's favorites when she was younger, but was struggling to stay invested in dance as she entered her teenage years. She abruptly left the show in the middle of season four following a physical altercation between Miller and her mother. Today, the 21-year-old has seemingly put performing behind her and is currently traveling Europe in celebration of graduating from college in just three years.
Paige Hyland
One of the best tumblers in the group, Hyland also left the series in season four. Though she was talented, she was often in the shadows of the other dancers and often berated by Miller. Today the 18-year-old is prepping to head off to college at West Virginia University.
Kendall Vertes
Although Vertes didn't join the cast until season two, she is often thought of an original member. Sticking around until season seven, the versatile dancer often contended with outrageous props in her solos. Today the 16-year-old is pursuing a singing and acting career. Her recent film Rapunzel: A Princess Frozen In Time released on Amazon last month.
Kalani Hilliker
Hilliker joined the cast of the show in season four, and remains one of the show's most accomplished dancers. Specializing in contemporary and lyrical, and a favorite of Miller's, it was a rare day when she didn't take home first prize. Since leaving the show at the end of season 7, the 18-year-old has done a fair amount of modeling. Most recently appearing on billboards for the retail company, Prom Girl.