'Dance Moms': 1 Original Dancer Competed With 'Dislocated Shoulders'
Filming 'Dance Moms' was hard on the cast in more ways than one. In fact, one dancer was competing with serious injuries.
Though Dance Moms remains an extremely popular TV show a decade after its premiere, some fans have begun criticizing the show for the treatment of its dancers. Abby Lee Miller and the producers of the Lifetime show have even been accused of being emotionally damaging to the young dancers. Additionally, some fans are now learning just how physically grueling the show ended up being on some of the original cast members.
The Dance Moms cast went through many iterations throughout its eight seasons. However, most fans are familiar with the six original dancers: Brooke Hyland, Paige Hyland, Chloé Lukasiak, Nia Sioux, Maddie Ziegler, and Mackenzie Ziegler. These girls had been dancing at the Abby Lee Dance Company for years before the show even premiered and were friends before cameras started rolling.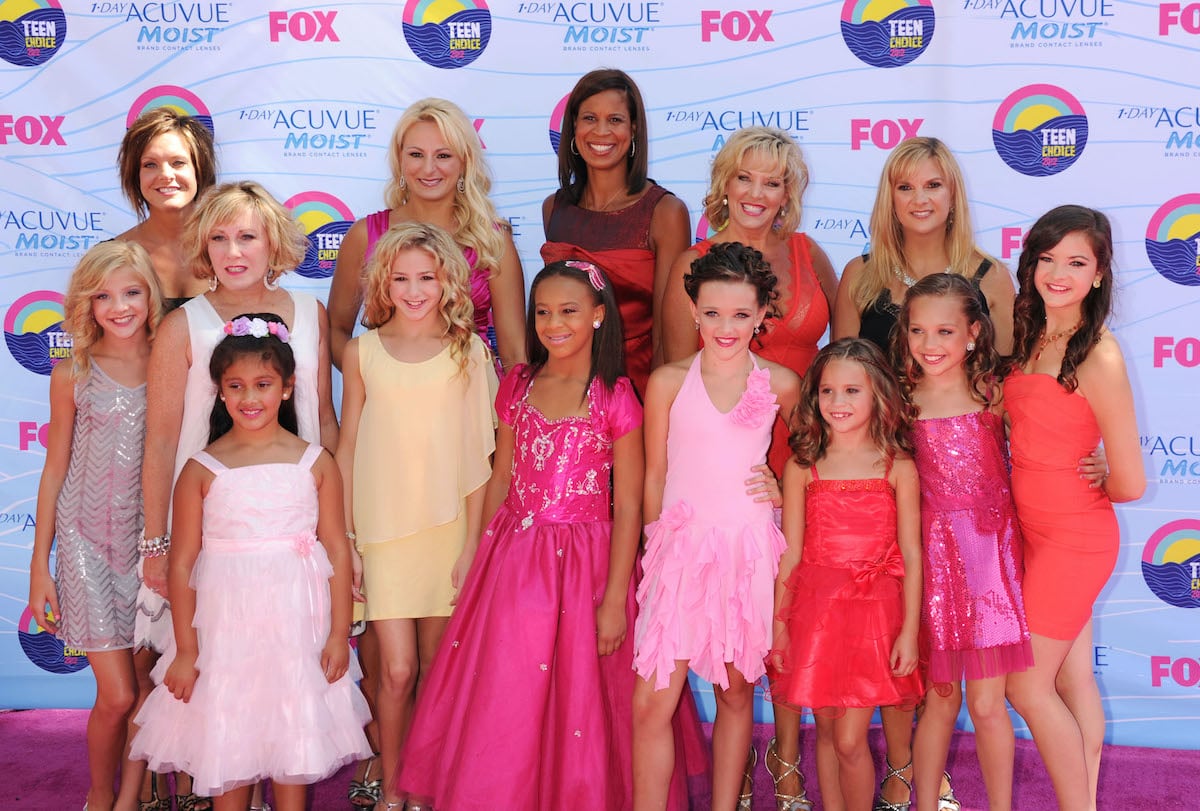 Brooke Hyland was the oldest original dancer in the 'Dance Moms' cast
Though all of the original dancers were talented, Brooke had a lot more experience than the other dancers. Whereas Mackenzie was only six when Dance Moms started, Brooke was a full-blown teenager. She had been competing for years, winning national titles along the way. But those years of experience came with a pretty high price.
In a recent TikTok video, Brooke explained why she didn't pursue a professional career in dancing. Though she and her sister, Paige, quit Dance Moms in Season 4, following their mother's fight with Miller, Brooke still had plenty of potential. Fans wondered why she didn't continue with dance after exiting the show. According to Brooke, the acrobatics dancing she was doing was eventually detrimental to her body.
The 'Summer Love Song' singer was competing with dislocated shoulders
"It was also taking a toll on my body," the Dance Moms alum shared about dance. "I was competing with dislocated shoulders. My back hurt so bad even when I was breathing. My doctor literally told me that if I was continuing to do the contortion that I was doing that I probably wouldn't be able to walk by the time I turned 21."
Continuing on, Brooke shared that the type of dancing she wanted to do professionally was simply not going to be feasible. "I never wanted to be on Broadway," the Dance Moms cast member shared. "I wanted to be in a Cirque du Soleil show, so all that news was not good for Cirque du Soleil."
Brooke doesn't regret quitting dance and going to college
But even though Brooke's Cirque du Soleil dreams were dashed, she wasn't too beat up about it. In fact, she was reaching the point where she wanted to give up dance before the Dance Moms cameras even began rolling. Like the show sometimes depicted, she wanted to do things that normal teenagers were doing like hanging out with her friends, going to football games, and trying out for cheerleading.
"I was sad; I wanted to do those things," Brooke said of missing out on normalcy to film Dance Moms. "So essentially dance, I loved it at one point, but it no longer was a passion by the end. It was more so a job." Fortunately, Brooke seems to have found a new passion. She now works in Influencer Relations after earning her college degree.
"Even when I was younger, I always said I wanted to go to college," Brooke assured Dance Moms fans. "I loved school, I was kind of a nerd. I'm happy with my decision. I'm dancing at the bars."