'Dance Moms': Paige Hyland Squashes Rumors That She's a Trump Supporter
The election may be over, but the former cast of Dance Moms is still dealing with backlash on social media. There seemed to be a divide between the
The election may be over, but the former cast of Dance Moms is still dealing with backlash on social media. There seemed to be a divide between the original dancers and their moms based on who they endorsed in the 2020 election. While Nia Sioux, Maddie Ziegler, and Chloé Lukasiak all shared that they were voting for Joe Biden and Kamala Harris, Kendall Vertes and Kalani Hilliker threw their support behind Donald Trump.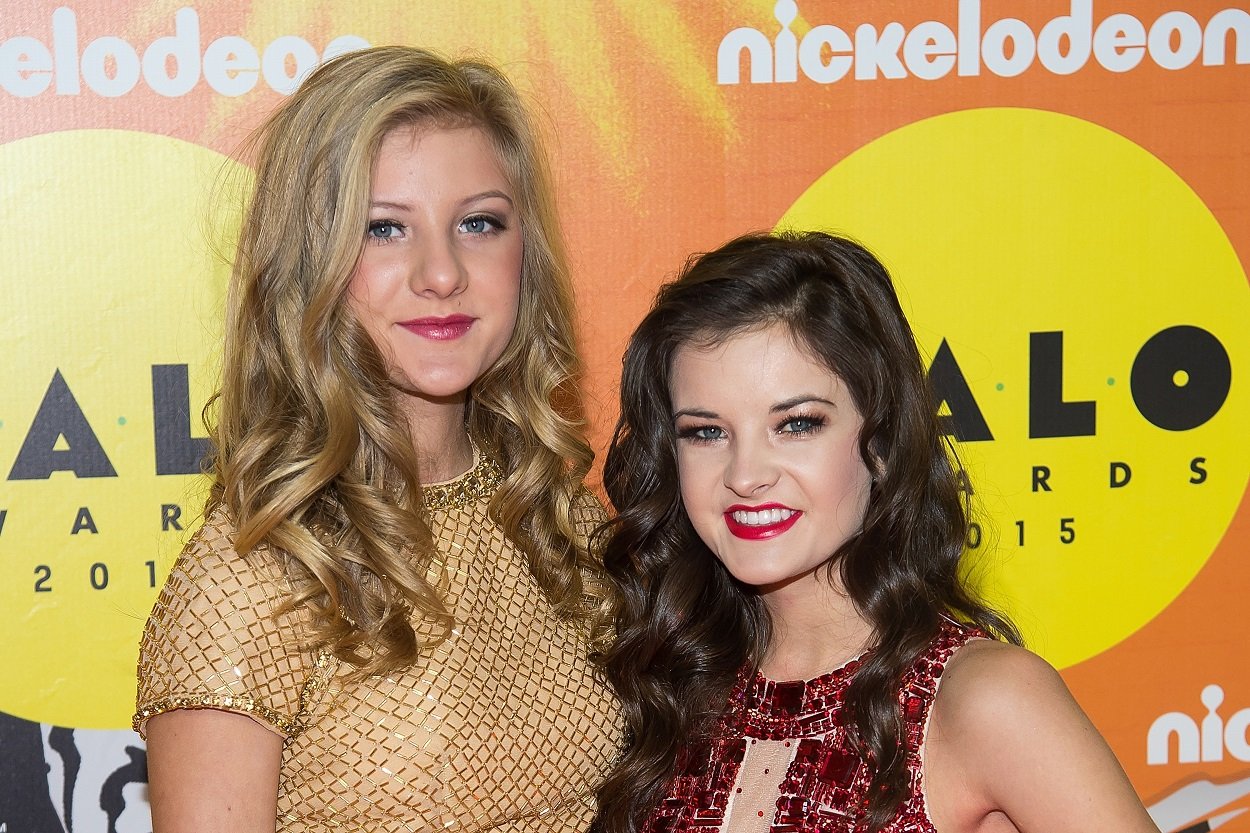 Though Vertes wasn't old enough to vote in the 2020 election, she and her mother were not shy about the fact that they were supporting Trump for President. Fans first learned that Vertes was supportive of the former reality TV star when she shared a photo of homemade cookies to her VSCO account. One of the cookies had been decorated to say Trump 2020 and some Dance Moms fans were quick to share that they were disappointed with Vertes' political beliefs.
The 'Dance Moms' cast was split on who they endorsed for the 2020 Election
But Vertes wasn't the only cast member to receive hate for being a Trump supporter. Kalani Hilliker also received backlash from fans and friends alike when she endorsed Trump on Election day. "No matter who you're voting for use your voice and vote!!!" Hilliker wrote on her Twitter page urging her followers to vote. "It's your right!!! #Trump202020." Hilliker then added that no matter who won the election, the country needed to unite. "Yes at the end of the day we all need to come together as Americans no matter who wins."
Vertes immediately showed support for Hilliker's tweet and fans began to question if other OG Dance Moms cast members were Trump supporters as well. There was tons of speculation that Paige Hyland and her older sister, Brooke, might have supported Trump as well and simply not endorsed him publicly. Hyland has even been the victim of hateful messages with fans presuming that she is a Trump supporter. But Hyland finally put those rumors to bed in a recent Instagram live video.
Paige Hyland reveals she is not a Trump supporter on Instagram
Though Hyland isn't in the spotlight as much as some of her Dance Moms castmates, she still has a pretty healthy social media following. On Instagram alone, the Pittsburgh native boasts 3.4 million followers and she occasionally goes live and engages with them. In a recent live, the college student made it abundantly clear that she was not a Trump supporter.
"I am not a Trump supporter," Hyland shared with Dance Moms fans. "I did not vote for Trump and I literally look at these comments and laugh because I get hate all the time about being a Trump supporter and I'm not even – I don't even support Trump so…" Hyland added. Hyland's boyfriend also encouraged fans to "Stop DMing me and asking me," about who Hyland voted for.
Hyland's boyfriend tells 'Dance Moms' fans to stop DMing him
"Yeah, Jayvon literally gets comments every day like 'Why are you dating her? She's a Trump supporter,'" the Dance Moms alum shared. "And he's just like 'Guys please stop.'" Hopefully, Hyland's statements will be enough for fans to stop speculating about who she voted for. At the very least, they may finally leave her boyfriend out of it.