'Dance Moms' Producers Forced Jill and Kendall Vertes to Go to Candy Apples
When Dance Moms fans think of the OG cast, it's not long before Cathy Nesbitt-Stein and her daughter, Vivi-Anne Stein come to mind. Though Vivi was briefly a member of the Junior Elite Competition Team at the Abby Lee Dance Company (ALDC), Cathy's friction with Abby Lee Miller led her to leave after only a short period of time. But despite leaving the team, Cathy would continue to make regular appearances on Dance Moms for seven seasons.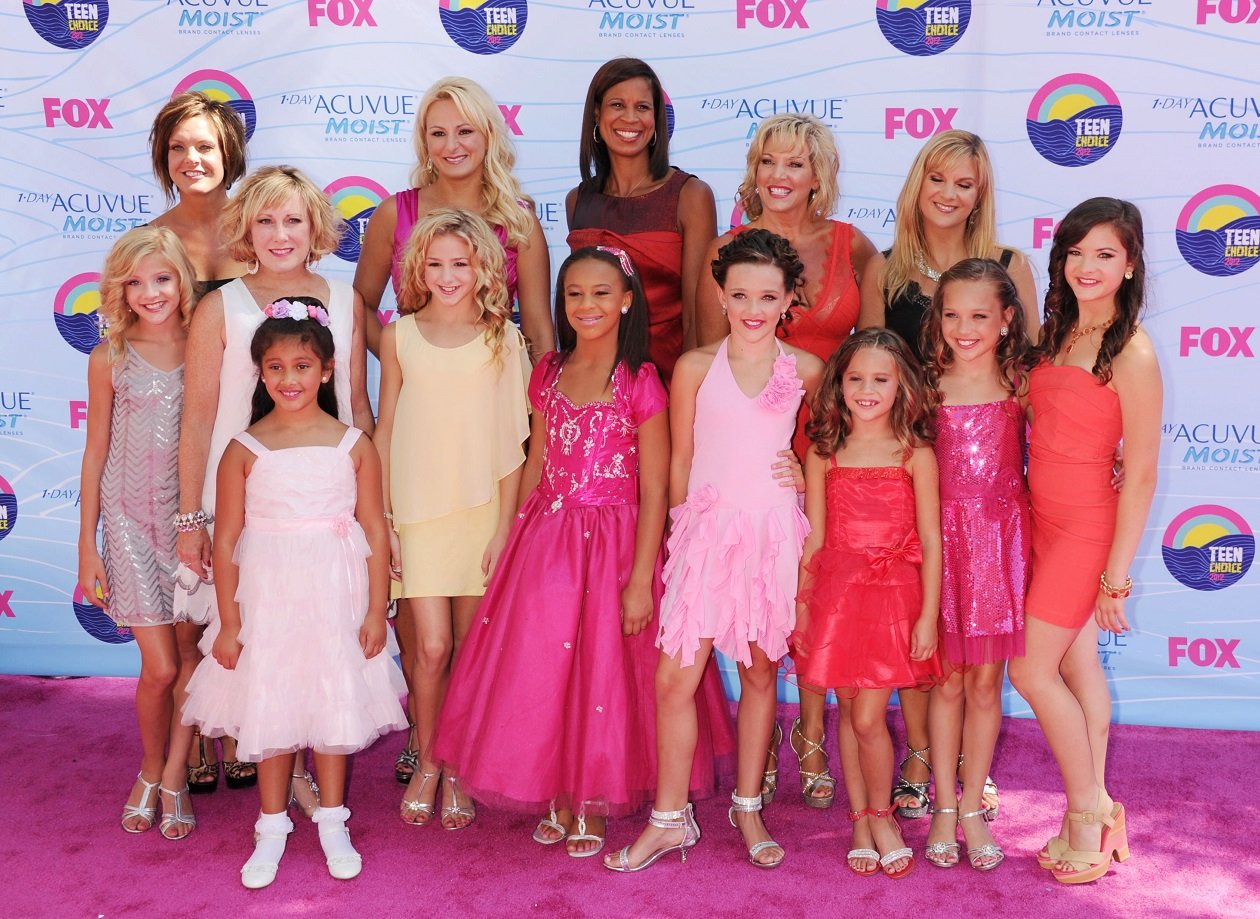 Cathy, of course, had a dance studio of her own called Candy Apples Dance Center. The Candy Apples would frequently attend the same competitions as the ALDC to go head to head with them. Fans of Dance Moms will recall that nobody was able to get under Miller's skin quite like Cathy. This is why it was a shock when Jill Vertes and her daughter, Kendall Vertes left the ALDC to go to join the Candy Apples.
'Dance Moms' producers forced Jill and Kendall Vertes to leave the ALDC for Candy Apples in Season 2
Of course, Jill and Kendall were only at Candy Apples for a very brief time before they came back to the ALDC. Fans were shocked when Abby eventually welcomed them back as permanent members of the team. From that point on Jill seemed loyal to Miller and hostile toward Cathy. Furthermore, besides a couple of mentions, neither Miller nor the other dance moms ever brought up the fact that Jill once left the ALDC for Candy Apples and there's a good reason why.
RELATED: 'Dance Moms' Alum, Kendall Vertes, Tells Critics to 'Grow up' After They Discover She Supports Trump
In a recent interview with Entertainment Tonight, Jill revealed that she and Kendall were forced by the Dance Moms producers to join the Candy Apples for the sake of the show. "I had no choice Cathy was the antagonist of the show," Jill shared. "The producers loved Cathy and Vivi," she continued. Jill also shared that she and Cathy actually never got along and they were at odds from the moment she and Kendall joined the cast.
Jill Vertes claims Vivi-Anne Stein didn't even like to dance
"This is my opinion, Vivi didn't even like to dance, do you know what I mean?" Jill shared. "Like our kids were dancers they would — when the cameras were off they were there 'til midnight still practicing because they wanted to be good, Vivi didn't. Vivi did it because her mom really wanted her to. But the [Dance Moms] producers loved Cathy and they wanted her in the show at any cost. So they shipped me over there you know. I didn't want to be there and Cathy and I never really cared much for each other so, at the beginning, we had to pretend."
Jill continued on to share that she felt that Cathy was only a part of the Dance Moms cast to be on TV. "Cathy was tough, she was tough," Jill admitted. "She didn't like me because I kind of feel like I saw her for who she was. She was using the system, she just wanted to be on tv and wanted her kid on tv, that's just my opinion. I think Cathy was there for all the wrong reasons, just to be an idiot and, you know, drive all of us nuts and it worked."
'Dance Moms' is currently streaming on Hulu
While it's true that Cathy seemed to ruffle feathers with the moms and Miller, we can't deny that she made a hilarious and entertaining edition to the Dance Moms cast. Now it makes sense that Miller welcomed Kendall back on the team even after her stint on the Candy Apples team. If you want to relive the drama, select seasons of Dance Moms are currently streaming on Hulu.