'Dance Moms' Producers Wanted Jill and Kendall Vertes Back for Season 8
When Jill Vertes and her daughter, Kendall Vertes joined the cast of Dance Moms in season 2, they definitely added some drama to the show. Jill's penchant for doing whatever it took to make sure her daughter secured each and every opportunity certainly made for entertaining television. Whether Jill was bribing Abby Lee Miller with gifts (e.g. benches, jewelry, and massages) or advocating for Kendall to play Rosa Parks, she was always a riot to watch.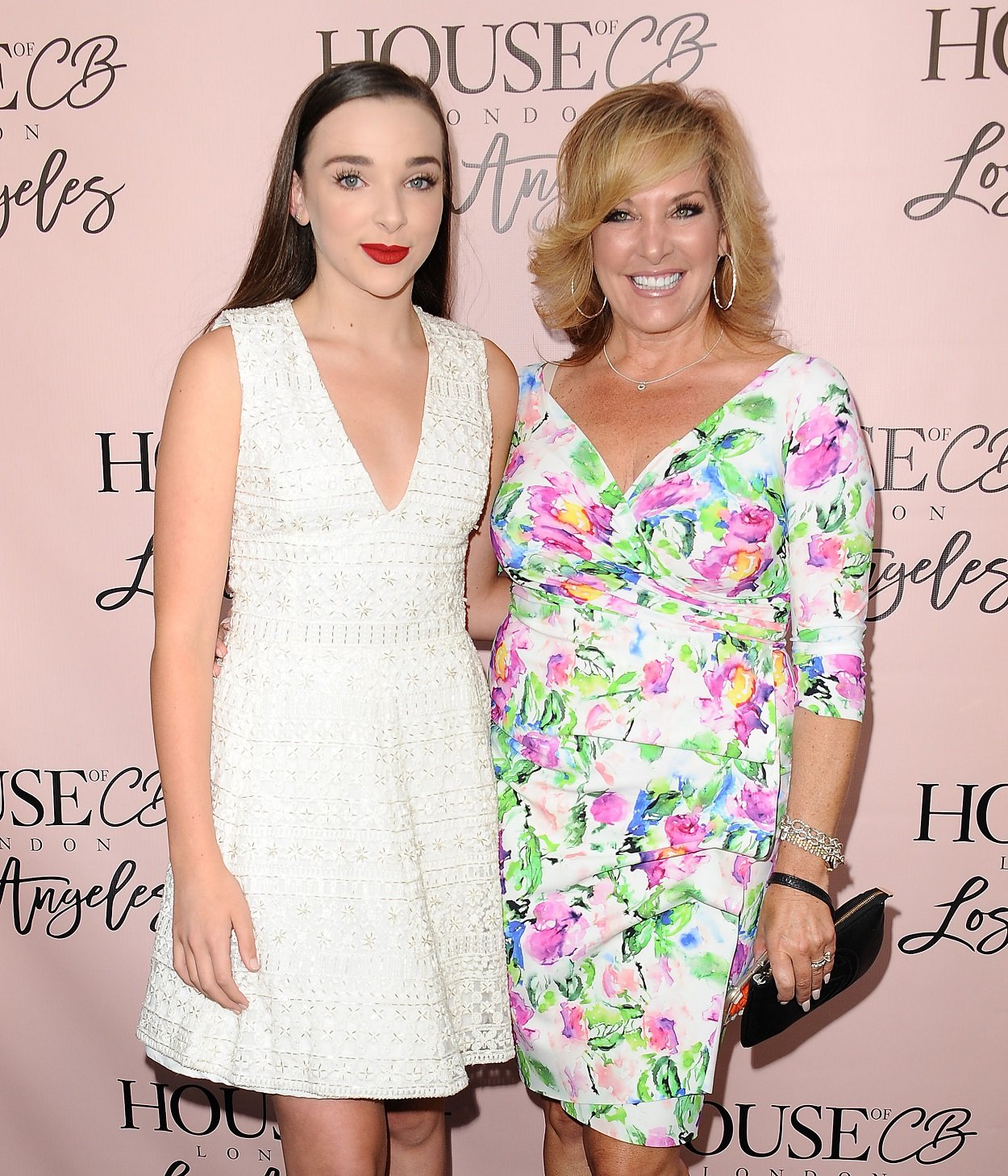 But Kendall and Jill's time within the Dance Moms cast wasn't always fun and games. Kendall was often criticized for "bratty" behavior and often called a "crybaby" by fans and even some cast members in later seasons. Furthermore, Miller's treatment of Kendall was pretty hot and cold. Sometimes it seemed she would spare no expense for the dancer while other times she seemed not to really pay her any mind. But despite the ups and downs the Vertes' chose to stay until the end of season 7.
Why did Jill and Kendall Vertes remain a part of the 'Dance Moms' cast?
So why did Jill and Kendall remain on Dance Moms, especially when so many other cast members chose to leave? In an interview with Entertainment Tonight, Jill revealed that the positive aspects of being on the show often outweighed the negative ones. Because of that, she felt it prudent to stay and deal with the negativity.
RELATED: Chloé Lukasiak on if She's Still Friends With Her OG 'Dance Moms' Team; 'I Thought We Were…'
"You stay because you have to take the good with the bad," Jill shared about her Dance Moms tenure. "And it wasn't always bad. There was a lot of good too. I mean the kids walked on red carpets, they met superstars, they won, you know, Nickelodeon awards they got to, you know, sing and have number one songs. So for me and Kendall, there were times when I said 'OK I think we're done' and it was hard, the producers wouldn't let you just walk away."
Jill and Kendall declined to return for Season 8
Jill continued on to say there were plenty of times when she felt like it was the right time to leave Dance Moms, but Kendall wanted to stay. Despite this, she had no regrets about staying until the end of season 7. "So bottom line is you have to take the good with the bad. And I think — I don't have any regrets for staying as long as we did."
Though Jill and Kendall had one of the longest run's in the cast, the Dance Moms producers actually wanted them to have an even longer run. In fact, an invitation was extended for them to come back for season 8, but they ultimately rejected the offer. "Keep in mind season 8 they wanted us back and we were like 'Yeah, now we're done.' Like once the minis came on then we were totally finished." Jill added.
What are the 'Dance Moms' alums up to in 2020?
We're sure fans of Dance Moms can understand why Jill and Kendall didn't return for season 8 of the show. Since the show has since been canceled, it appears that they made the right choice. These days, Jill has started a podcast with some other members of the Dance Moms cast. Meanwhile, Kendall is in her last year of high school, applying for college, and balancing being an influencer with pursuing acting and music. Only time will tell what's next for the mother-daughter pair, but it certainly won't be returning to Dance Moms if there is ever a reboot.