'Dance Moms': The Real Reason the OG Cast Fought so Much
While most of the original cast of Dance Moms seem to be on pretty good terms today, that wasn't always the case when they were filming the show. There was no shortage of drama between the four original ALDC moms that popularized the show. Holly Hatcher-Frazier, Christi Lukasiak, Melissa Gisoni, and Kelly Hyland certainly had their fair share of fights with each other and with dance teacher and studio owner, Abby Lee Miller. But what was the root of this drama?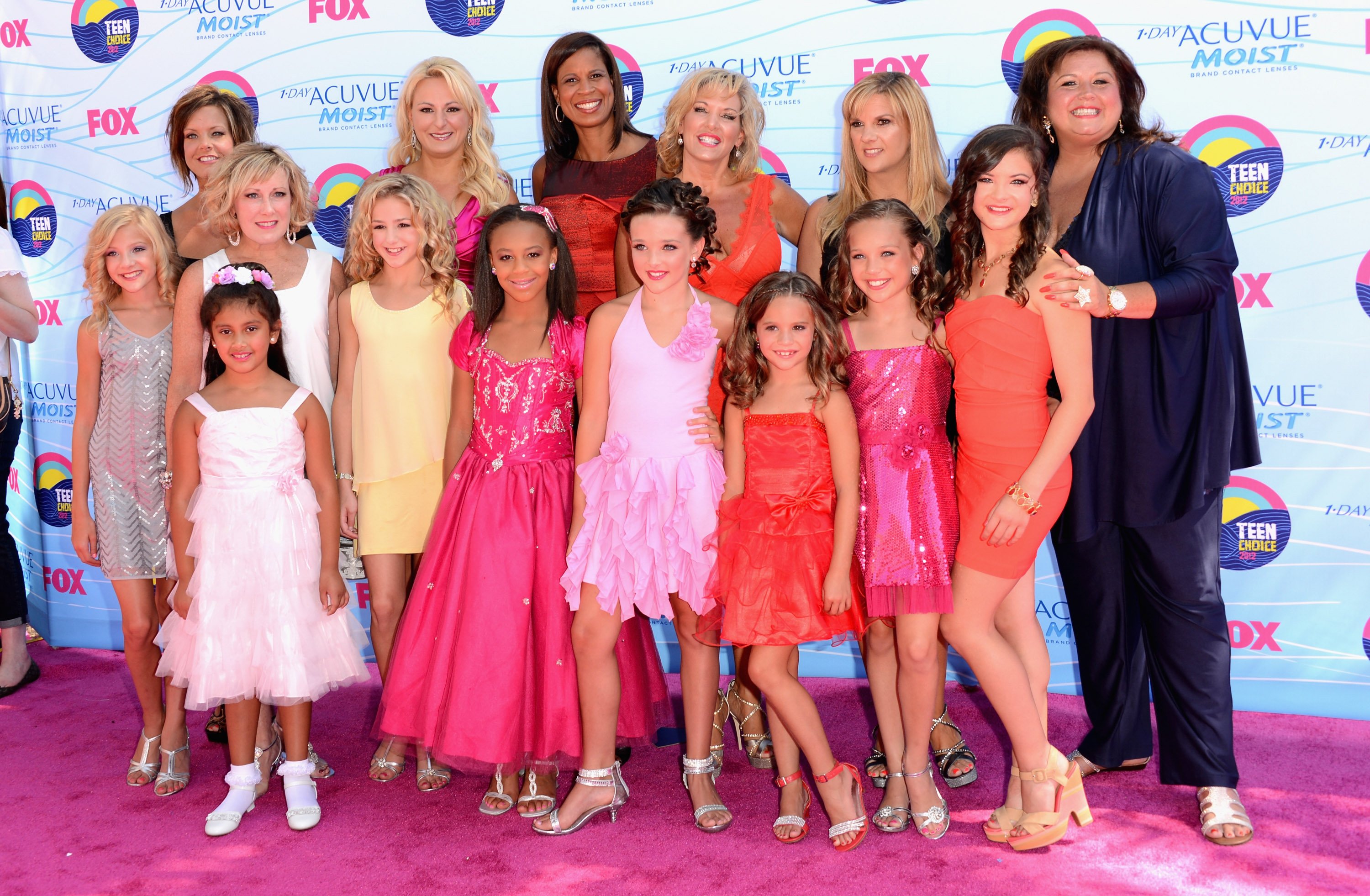 Unlike other reality TV shows, almost all of the original cast members had relationships with one another long before the show even began filming. As their daughters had all danced at the Abby Lee Dance Company (ALDC) for years prior to the show shooting, they had already formed opinions about one another. When the casting director realized this, he knew he'd struck gold.
Christi Lukasiak gets candid about her 'Dance Moms' audition
In a recent YouTube video, Lukasiak recalled the audition process for Dance Moms. After answering an initial casting call, she received a phone call from the casting director. As he began to ask her more questions, he realized that she had connections to Hyland and Gisoni, whom he was also considering for the cast.
RELATED: 'Dance Moms': A Video of Abby Lee Miller Dancing Has Been Unearthed
"So then what happened is this casting director realized that all of the moms that he liked were all from the same studio," Lukasiak recalled about her Dance Moms audition. "And all of our tapes, we weren't just talking about dance and our daughters, we were all talking s— on each other. And he was like, 'Hold on a minute here.'" 
Lukasiak remembers her reaction to learning that she'd been cast
Even though Lukasiak had developed a good rapport with the casting director, she still wasn't sure that Dance Moms would go into production. The mom of two recalls getting the phone call and learning that she'd been cast in the show alongside three moms she already knew and one mom who was a complete wildcard. That mom, of course, would turn out to be Cathy Nesbitt-Stein of Candy Apples Dance Center.
RELATED: 'Dance Moms': Jill and Kendall Vertes 'NEVER' Would've Joined the Cast Without Abby Lee Miller
"I got a call and it was the casting director," Lukasiak recalled. "And he was like, '[Dance Moms] has been picked up,' and I was like, 'Oh.'  He's like, 'There are five moms in it and you're one of them.' And I was like, 'Oh my God.' I was like, 'Well, who else?' And he said, 'Kelly,' and I was like, 'Oh great, naturally.' And then he goes, 'Melissa,' and I'm like, 'Of course.' 'Holly,' and I was like, 'Holly?' And I was like, 'Oh, OK, wait, they need normal.' And then he was like, 'And there is another mom, you don't know her. Her name is Cathy and she's from Ohio.' And I was like, 'Oh, is she nice?' And he's like, 'You'll see.' And I was like, 'Well, tell me about her.' He's like, 'You'll meet her on camera.'"
Why the original 'Dance Moms' cast fought so much
While Nesbitt-Stein would certainly cause her fair share of drama throughout seven seasons of Dance Moms, the majority of the drama in the first few seasons was between the ALDC moms and Miller. But what was the reason for this? According to Lukasiak, it was because she had such a long history with her fellow castmates. They had years worth of bickering to pull from and the producers weren't shy about doing some editing to make them look like they were fighting about what was happening in the present.
RELATED: 'Dance Moms': The OG Cast Are Still Friends & Even Have a Group Chat
"We had all of this history and this dirt on each other, that we were still willing to bring up at a moment's notice, which is half the reason why we fought so much," Lukasiak shared about the original Dance Moms cast. "Because it wasn't that we were fighting about what you thought we were fighting about, is we were still mad about something that had happened five years ago."
Though the cast's long history with one another certainly caused some tense and dramatic moments, it also made Dance Moms very entertaining to watch. We can see why the casting director had his lightbulb moment and decided to hire the people that he did.