'Dance Moms': Sia Feels Kenzie Ziegler 'Had to Live in Maddie's Shadow Her Whole Childhood'
Though it's pretty common for people to compare siblings, the comparisons between Maddie Ziegler and her younger sister, Kenzie Ziegler, have been out of control for years. The trouble started when the siblings were both featured on the popular reality TV show, Dance Moms. Though the sisters are both talented dancers, their dance teacher, Abby Lee Miller, and fans of the show often compared their skill-set.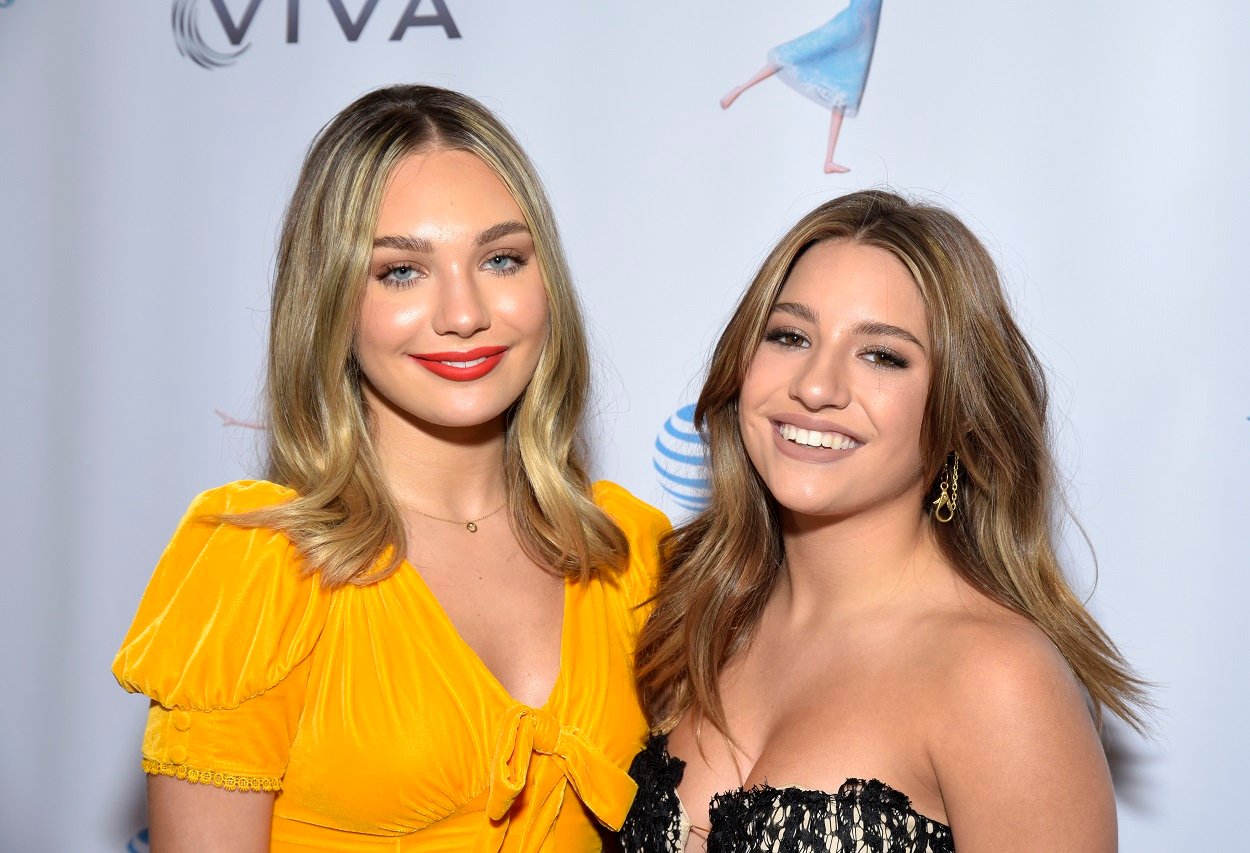 Miller was famous for pushing Kenzie to be more like Maddie and dance more like Maddie. Dance Moms fans will recall that Kenzie even had to perform one of Maddie's most famous solos, Cry, for the sake of the show. This only perpetuated fans' penchant for comparing the sisters and naturally took a toll on Kenzie's self-esteem.
Kenzie Ziegler has put out many songs since leaving 'Dance Moms'
Since leaving the show, however, Kenzie has built up a strong fan base of her own. Thanks to her interests in acting and her social media presence, she has found new supporters and shed her Dance Moms skin. The "Donuts" singer even managed to rediscover her passion for dance and has competed on shows like Dancing with the Stars: Juniors and The Masked Dancer. Furthermore, she is also pursuing a career in music.
Kenzie has put out quite a bit of music since leaving Dance Moms. Back in June of 2020, she even released a song featuring the Australian artist, Sia. Sia, of course, has a close relationship with Maddie and has collaborated with her many times. But over the years, Sia has also developed a bond with Kenzie. In an interview with the Zach Sang Show, Sia shared how she came to collaborate on "Exhale" with Kenzie.
Sia weighs in on her collaboration with the singer
"I love Kenzie and I want to support her," Sia shared about the Dance Moms alum. "And, you know, I think it's awful that she's had to live in Maddie's shadow her whole childhood. It's so damaging and I want her to have her independence and and and, you know, her own thing and I wanted to support her and I thought the song was great."
It certainly is awful that people continue to compare the sisters long after their stint on Dance Moms. In fact, Maddie recently took to her Instagram to stick up for her younger sister. "My sister is my best friend in the whole world, " the Music star shared. "This has really been on my mind recently. Kenzie is the most pure-hearted girl I know. She loves hard, has the most infectious smile, and makes you laugh harder than anyone. And it absolutely breaks my heart to see the hate she receives on a daily basis."
Maddie Ziegler pleads with fans on Instagram about her sister
Continuing on, Maddie implored fans to stop with the comparisons. "Also please stop with the comparing me and her comments," the Dance Moms alum added. "She's her own person. And that's not just recent, that's been happening her entire life. She has her own identity, her own personality. She shouldn't have these 'expectations' to live up to. She's perfect the way she is. It just needs to stop. I'm tired of seeing the hate. It pains me seeing the state it puts her in. I love her more than anything. Thanks for listening."
We love that Maddie stuck up for her little sister. Hopefully, people who constantly compare the siblings will let Kenzie be her own person and appreciate her for who she is.