'Dance Moms': Sophia Lucia on if Abby Lee Miller Is Nice in Real Life
Sophia Lucia was only on Dance Moms for a total of five episodes, but she quickly became one of Abby Lee Miller's favorites. Thanks to her great technique, extraordinary energy, and world record-breaking turning ability, Miller was constantly singing her praises. Of course, this is in direct opposition to the way Miller treated some of her other students on the show, whom she'd known for years.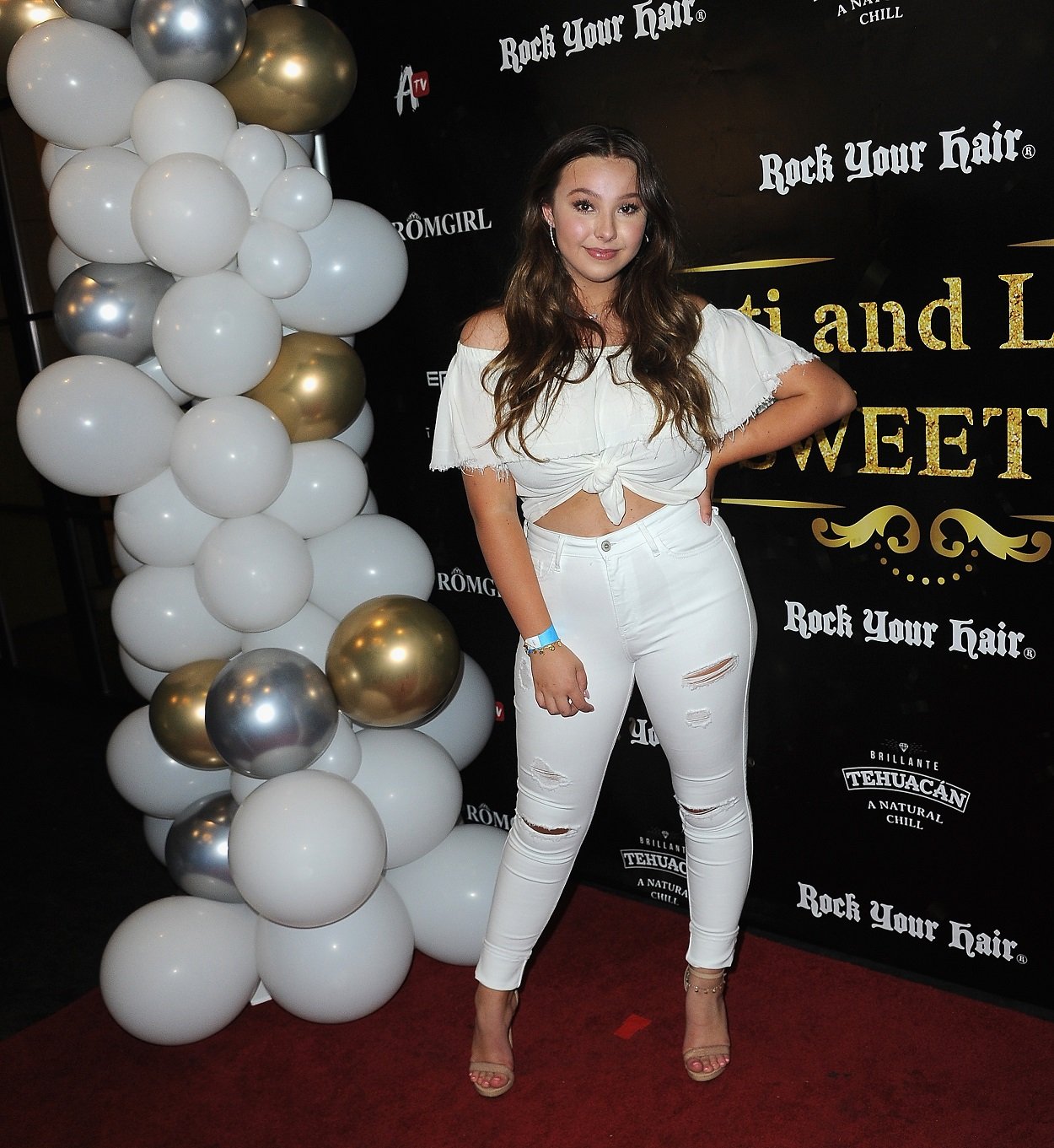 Throughout the eight seasons of Dance Moms, the show experienced a multitude of changes. The main cast of the reality TV show changed many times and even the location of the show switched. Fans will recall that, during the first few seasons, the show was filmed in Pittsburgh. However, in later seasons, it was primarily filmed in Los Angeles. But, despite these changes, the thing that remained pretty consistent was Miller's behavior.
The ALDC leader had an intense teaching style
Miller became famous because of her intense teaching style. She had a penchant for yelling feedback at her students, often even venturing into the realm of berating or belittling. Because the way she teaches is so intense, many fans of Dance Moms question if Miller is like that in real life or if she was simply putting on a show for the sake of making more entertaining reality TV.
Sophia Lucia reflects on being a part of the 'Dance Moms' cast
Recently, Lucia did a Q & A on Instagram live where she detailed what being on Dance Moms was really like. The dancer shared that, of course, many things about the show weren't real at all, but rather heightened or exaggerated. "It's a reality TV show which means it's not real," Lucia revealed. "There's so many things that have to go into it. People have to make it interesting to watch, you know. If there was no drama, if Abby was never mean on the show, would you really have watched Dance Moms? No. You didn't watch Dance Moms for the dance, you watched Dance Moms for the drama. Umm 'cause what was put on the show was not real dance training."
Is Abby Lee Miller nice in real life?
But was Miller's behavior real? Is she really as strict and intense as she comes across on Dance Moms? Lucia revealed that she couldn't really speak to that because she doesn't currently have any contact with Miller today. "I don't know about in real life, 'cause when I met her, she was very sweet. Now she —I don't know. I'm not really sure."
Despite the fact that Lucia doesn't currently have a relationship with Miller, she has shared that the dance teacher has reached out to her on social media a few times since she exited Dance Moms. "I haven't seen her in years and she's never done anything to me except for DM me like criticizing the posts that I have on my feed umm or wanting something from me after she's criticized me."
Clearly, Miller has no qualms about providing feedback to people even if she's no longer their teacher. Seeing as Dance Moms will not be making a comeback, we imagine Miller will continue to give her feedback via social media.