'Dance Moms': A Video of Abby Lee Miller Dancing Has Been Unearthed
As many fans of Dance Moms know, Abby Lee Miller founded her studio, the Abby Lee Dance Company, when she was only 15 years old. Something of a legacy, Miller knew early on in life that she wanted to follow in her mother's footsteps and become a dance teacher, and her parents invested in her dream early on. But before Miller was a teacher, she was actually a dancer herself. And now, fans are finally getting a chance to see footage of the former reality TV star performing a solo.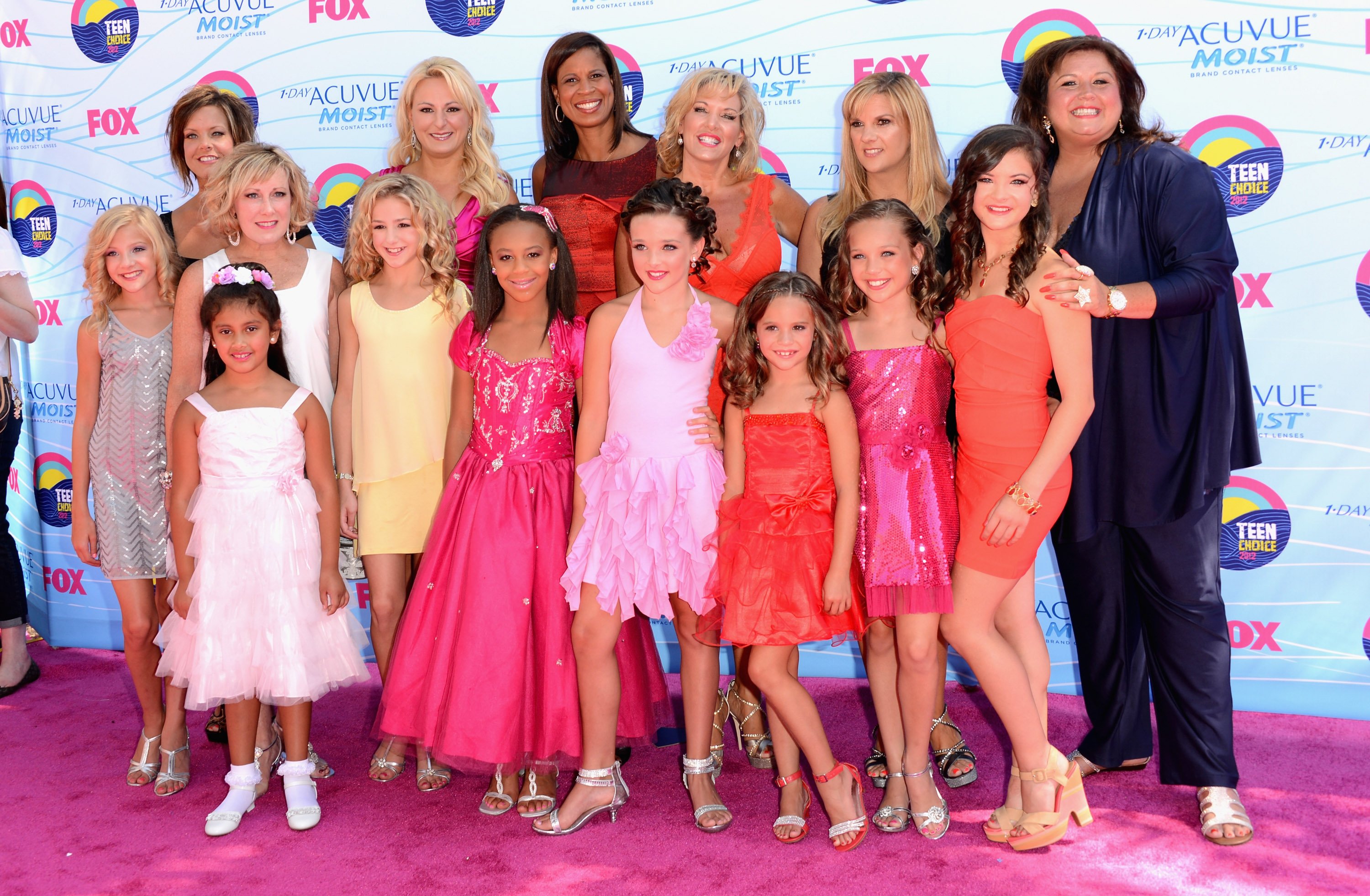 It's been 10 years since Dance Moms premiered and made Miller a household name. Famed for her unorthodox and intense teaching style, Miller made a name for herself by berating and belittling some of her students while praising and promoting others. And while Miller has voiced lots of different opinions about the hit reality TV show over the years, she seems to be appreciative of the platform that Dance Moms has given her.
Abby Lee Miller celebrated 10 years of 'Dance Moms'
"Literally millions of pics to choose from, here's a few for you to Caption!" Miller captioned a picture of herself which she posted on the 10th anniversary of the Dance Moms premiere. "Please be witty & creative and I'll choose a few to repost on my story! A decade ago, 135 Countries, 6 Languages, and it's still airing! THANK YOU – THE AUDIENCE THAT MADE THIS HAPPEN!"
RELATED: Sophia Lucia Got Candid About 'Dance Moms' Alum Abby Lee Miller; 'I Don't Owe You My Career'
In the 10 years that Miller has been in the public eye, there have been endless videos of her teaching her students. However, until very recently, many fans of Dance Moms had never seen Miller dance more than a few steps. The Pittsburgh native has shared that she quickly realized that her talents were in teaching and choreographing, but up until now, there have been very limited opportunities for fans to see footage from her when she was still a dancer.
A video of a teenage Miller dancing a solo has been found
Recently, an old video of Miller performing a solo was unearthed. The Dance Moms alum appears to be in her mid-teens and is marking a dance on stage while also lipsyncing the lyrics to her song. Funnily enough, those are two things that Miller always told her students not to do. The video has circulated around and Miller even reposted it to her Instagram page so her 4 million followers could also experience her humble dance beginnings.
RELATED: 'Dance Moms' Nia Sioux Feels She Was 'Never Wanted from Day One'
"Throwback!!! #ALDCArchives," the Dance Moms alum penned about the video that is 2 minutes and 10 seconds. "Just found this video and WOW!!! I would freak out on my students if they ever 'marked' a number like this! I'm at the bottom of the pyramid for sure! How old do you all think I was in this rehearsal?"
'Dance Moms' fans react to Miller's dancing video on Instagram
It didn't take long for fans of Dance Moms to react to Miller's dancing video. "Young Abby would be that kid that older Abby would make cry," one person penned. "She yelled at Chloe [Lukasiak] but danced like that, 😂😂" another wrote. We're sure fans of Miller's would love to see more videos of her dancing. Only time will tell if more of them will be unearthed.