'Dance Moms': Why Cheryl Burke Apologized to a Former Cast Member
Plenty of Dance Moms fans were pleasantly surprised when Cheryl Burke briefly joined the cast in Season 7. Hired to replace Abby Lee Miller, who had walked off the show at that point, Burke was able to use her skillset to lead the Irreplaceables team to a national title. Burke worked closely with Nia Sioux, Chloé Lukasiak, Camryn Bridges, Kendall Vertes, and Kalani Hilliker for several episodes, and she recently recounted her experience.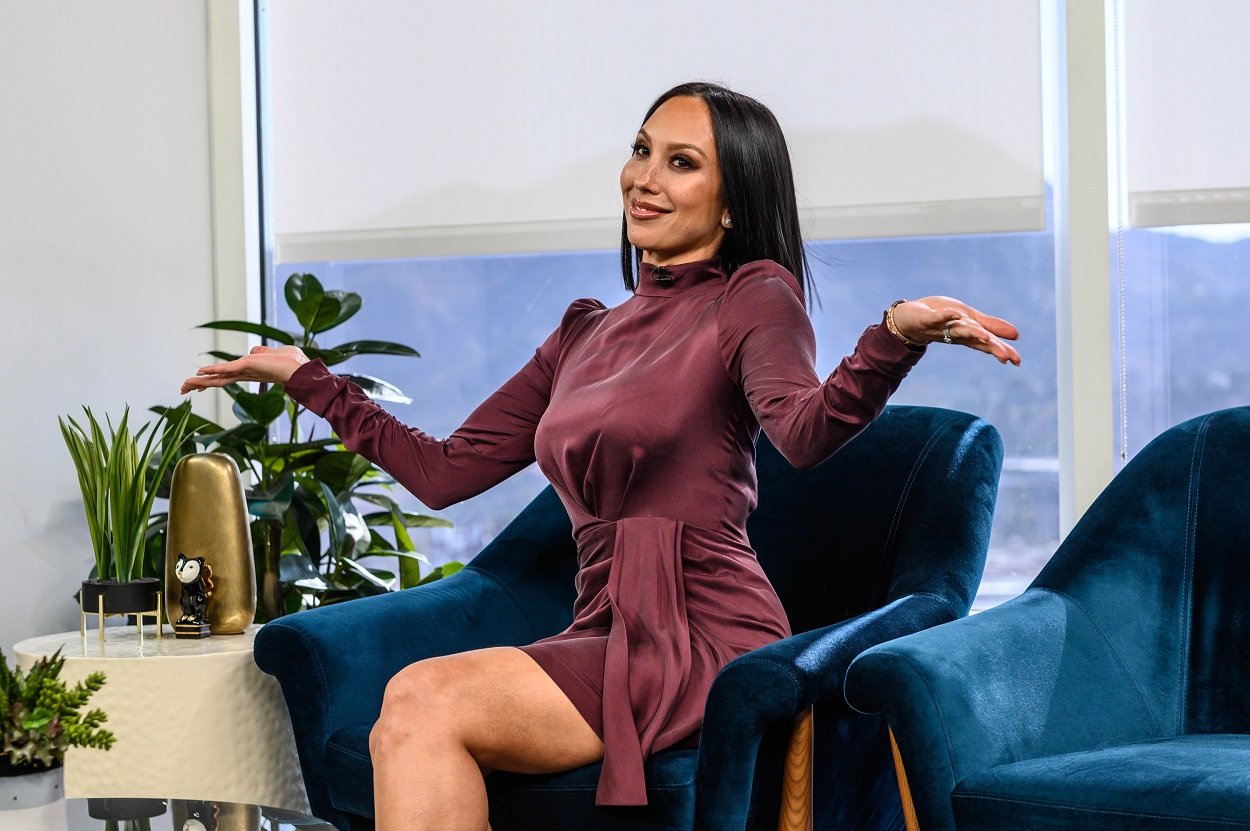 Back in November of 2020, Burke made a YouTube video that detailed her Dance Moms experience. She shared exactly how she was cast on the show and revealed her true feelings about all the girls and their mothers. The Dancing with the Stars champion was pretty candid about her experience and didn't hold back. However, something that Burke said about Bridges made Bridges want to clarify the situation.
Cheryl Burke shares her opinions about the 'Dance Moms' cast
Burke first shared that Bridges was the newest addition to the Dance Moms cast and she had no idea how much drama came along with the show. She gave Bridges praise, but also shared her two cents about the dancer's attitude at the time.
"She was, for me, the most talented of all the dancers," Burke shared about Bridges. "I enjoyed watching her perform and practice. The only thing that she needs to work on, and I'm sure she has, is her attitude. When she wasn't being given attention by me or by anybody else, and someone else was getting praised, it was that like uh like rolling of the eyes or just like giving you the cold shoulder," Burke continued before sharing that she related to how Bridges danced during her time on Dance Moms.
Former cast member, Camryn Bridges, speaks out
But Burke's perception of Bridges during their time on Dance Moms didn't seem to line up with Bridges'. In fact, the dancer commented on her video to try to get Burke to see her viewpoint. She also managed to clarify a lot of the assumptions that Burke made about her attitude at the time.
"Thanks for the compliment and I understand this was years ago, but since we're bringing it back up I never had an attitude with you present… that was stress which I thought I explained, and that it was clear that I just wanted to do my best and was hard on myself… so please don't say I sat there and rolled my eyes when I wasn't getting attention," Bridges shared, chronicling her last few weeks on Dance Moms. "For one I was never the favorite anywhere, so if anything I was very used to not getting attention… and if I did roll my eyes it was at myself & my mistakes if anything…I don't want any more bad press coming from this show after already healing from it, so just wanted to get that straight… Never have been and never will be that type of person, thank you."
Burke apologizes to her fellow 'Dance Moms' alum
While some Dance Moms fans felt the need to go back and forth with Bridges and voice their opinions, Burke, thankfully, chose to apologize to the young dancer. "Camryn, thank you for this," Burke wrote back. "If I've learned anything throughout my life it's to admit when I'm wrong. I apologize for mistaking your internal stress for something else entirely. I better than anyone should know that sometimes what we feel internally isn't always interpreted outwardly the way we intend it to. You truly are a beautiful and talented dancer. Please accept my apology."
We're glad that Burke and Bridges were able to clear up the misunderstanding. Being a part of the Dance Moms cast was never an easy feat but for a teenager who was often ostracized and bullied, we'd imagine it's that much more difficult. It's good to hear that Bridges has healed from her time on the show. We can only hope the same is true for all the other former cast members also.