'Dancing With the Stars' Almost Ruined Chris Hemsworth's Chance to Play Thor, Here's Why
Several of the original Marvel Avengers actors played their roles for over a decade. It isn't easy to imagine anyone besides Robert Downey Jr. as Tony Stark, Chris Evans as Steve Rogers, or Chris Hemsworth as Thor. However, his time on Dancing with the Stars nearly destroyed Hemsworth's chances of playing Thor Odinson.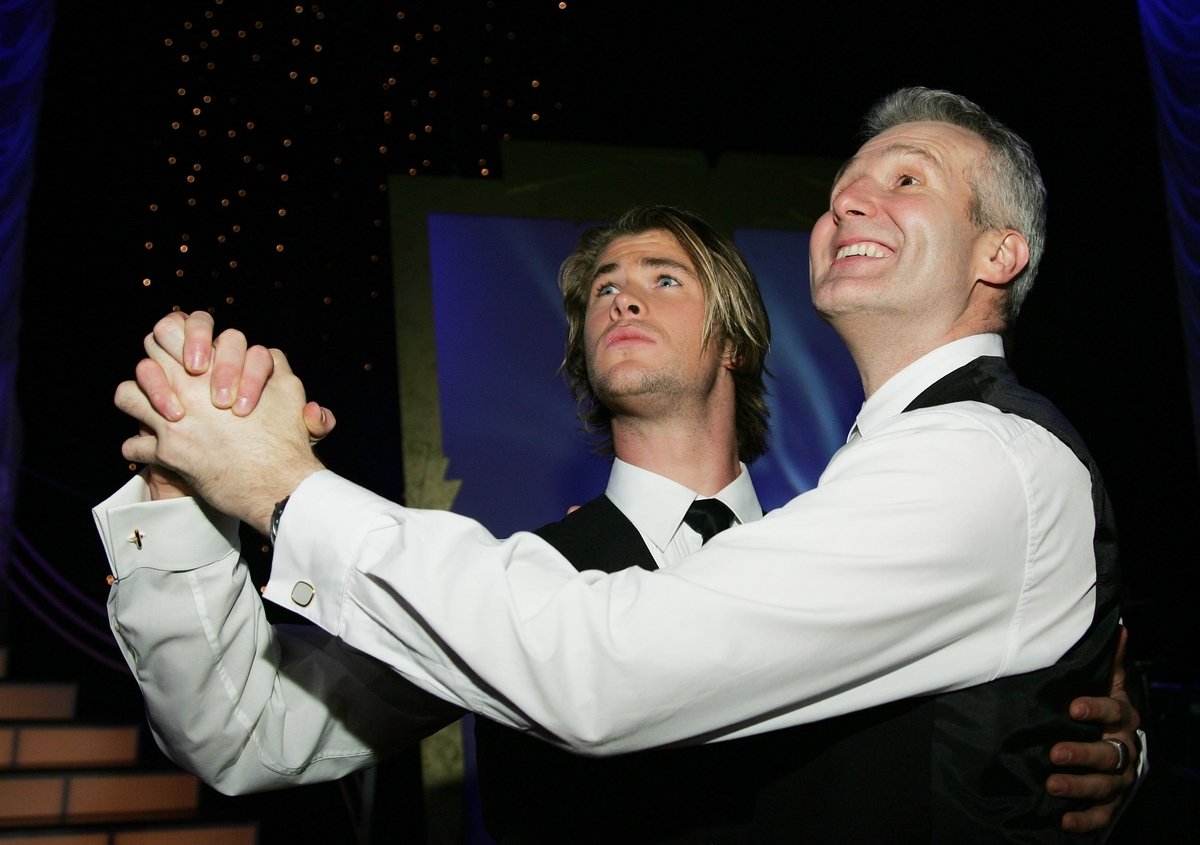 Kevin Feige said how 'Dancing with the Stars' almost lost Chris Hemsworth the Thor role
The Watcher in Marvel's What If…? pointed to the exact moments that a universe split from the Sacred Timeline. If there were ever a moment like that in our world, it would be shortly after Marvel Studios president and producer Kevin Feige saw Hemsworth's audition.
Feige told Hemsworth about the chain of events.
"You know, Kevin Feige said [DTWS] almost lost me the job," Hemsworth recalled in an interview with BBC Radio 1 via Comicbook. "'We all saw your audition, we were passing it around the office, and everyone was really into it.'"
However, a snag quickly arose. While they enjoyed his audition, Feige hesitated when discovering Hemsworth's time on Dancing With the Stars.
Feige found a video of Chris Hemsworth on 'Dancing with the Stars'
Hemsworth went on to recall the moment that made Kevin Feige question the casting.
"'And then a few of the girls started Googling your name, and up came this dancing video," Hemsworth recalled Kevin Feige saying. "'And I thought, oh no, Thor dancing? I don't know, the fans are gonna eat us alive.'"
Hemsworth appeared in the Australian Dancing with the Stars Season 5 with partner Abbey Ross. They were the sixth couple eliminated, meaning the future Norse God had plenty of footage of his fancy footwork.
After his first botched audition for the role, his little brother, Liam Hemsworth, almost became Thor instead.
Feige nearly cast Liam Hemsworth as Thor
Dancing with the Stars was not the only obstacle Hemsworth had to overcome for the role. The other block came from his own family.
"My first audition, I blew it. And then my little brother got a callback; then he got another one. Then, he got down to like the last four or five people," Hemsworth told BBC Radio 1. "And then he didn't get it. Then, I got another shot."
The Marvel team in charge of choosing Thor Odinson admired how the elder Hemsworth threw himself into the role. Even though he never read the comics and fumbled his lines in his audition, his energy seemed perfect.
"Someone said, 'We're giving up, we're just gonna choose you,'" Hemsworth joked.
However, Hemsworth exaggerated. Feige and the rest of his team remained confident in their choice. Hemsworth starred in all three Thor movies, and every Avengers movie (not counting Captain America: Civil War).
Now, he has joined the Guardians of the Galaxy for even more adventures in the Marvel Universe.
Hemsworth has come a long way from his days on Dancing with the Stars. While fans can barely imagine anyone else in the role of Thor, it very nearly happened.