'Dancing With the Stars': 1 Contestant Plans to 'Surprise' Their Partner and Go Shirtless This Season
Dancing shirtless isn't a rarity for the male pros and contestants on Dancing With the Stars. While some celebrities are hesitant about baring their chest, one season 30 competitor plans to surprise his DWTS pro partner with a shirtless dance.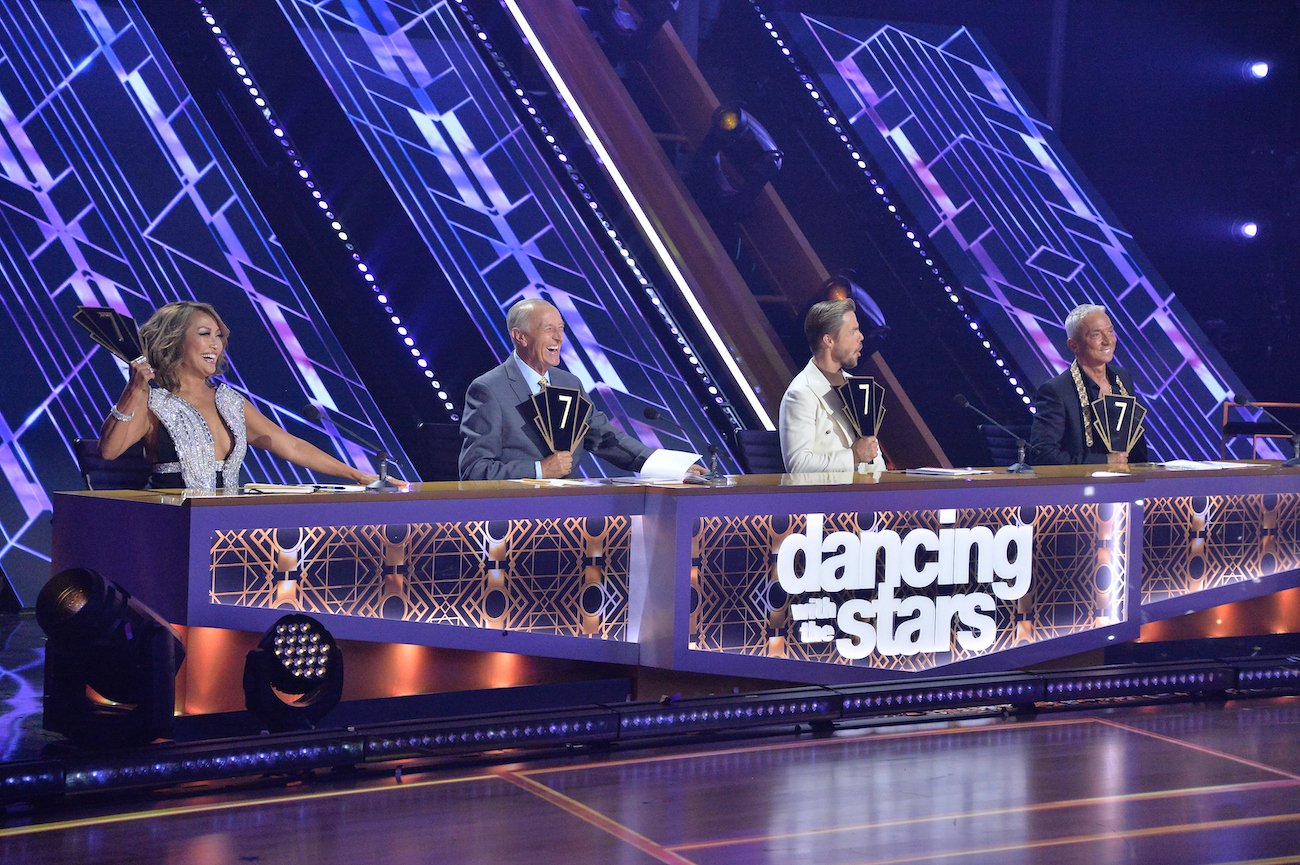 Jimmie Allen's 'Dancing With the Stars' partner is Emma Slater 
The "Make Me Want To" singer met his Dancing With the Stars partner in the Sept. 20 premiere of season 30. Together, Allen and pro dancer Emma Slater hope they can take home the Mirrorball Trophy this season. 
Allen and Slater performed a Tango to "The Way I Are" by Timbaland in the season 30 premiere. They received 22 points for their performance — one of the lowest scores of the night. "This dance does not suit your personality," head judge Len Goodman told the country star. "You're a cool sort of a guy. Relax, I'm sure there is a lot more talent in there."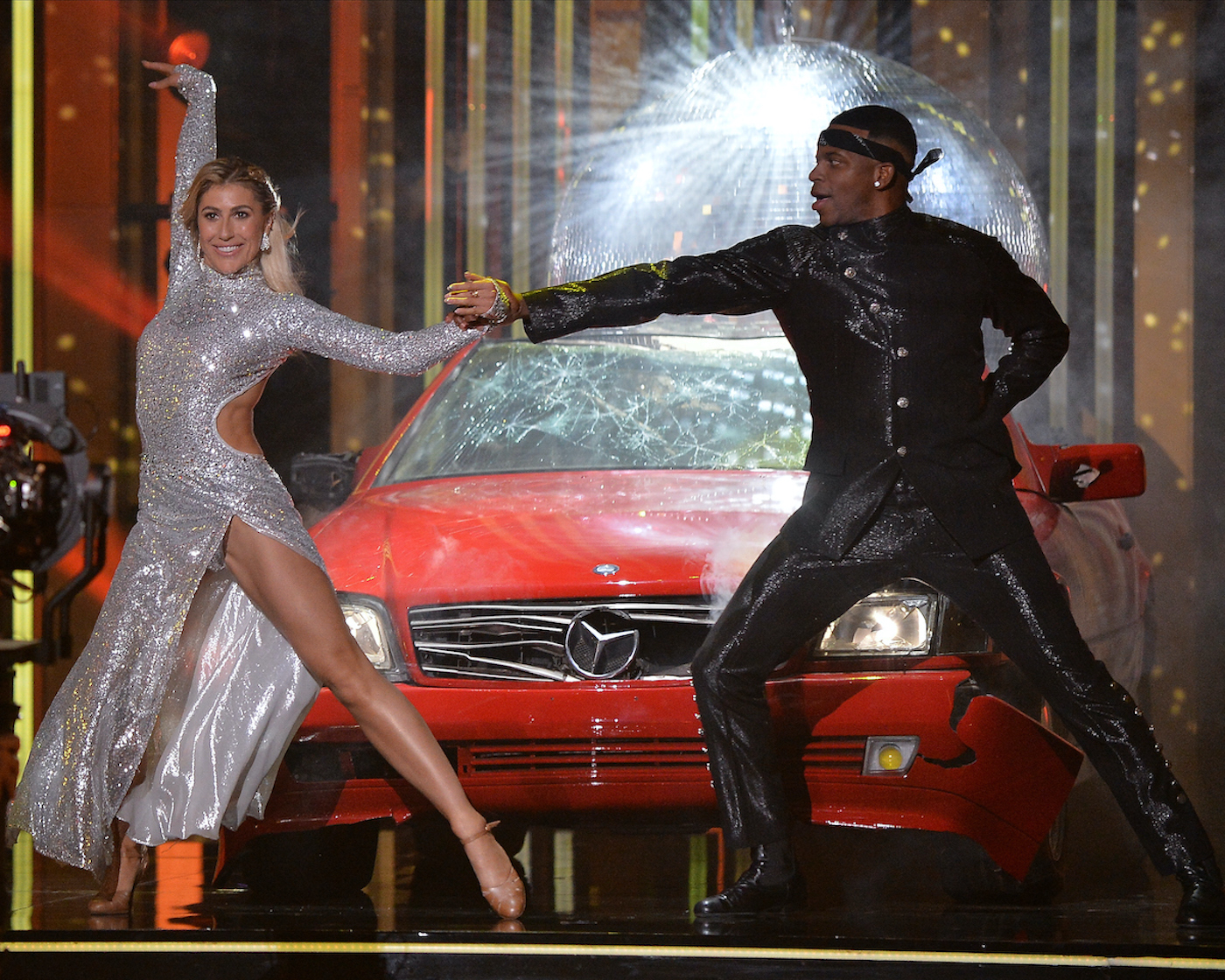 Fortunately, there's still time for Allen to redeem himself in the competition. On Sept. 27, Allen and Emma will dance a Rumba to the country singer's song "Make Me Want To." 
Jimmie Allen wants to surprise Emma Slater shirtless on 'Dancing With the Stars' 
During an interview with Audacy's Kelly Ford in the Morning, Allen talked about his plans for the rest of DWTS Season 30. One activity on the country star's to-do list is to bare his chest at some point. 
"Shirtless — I'm definitely going to try and go shirtless," he says. Going shirtless on Dancing With the Stars is a good way for the contestants to garner more votes. 
Unlike Allen, some celebs are hesitant to go shirtless in front of a live audience. But the country star is ready to go perform bare-chested. 
"I'm definitely going to make it a surprise," Allen continues. "It might even surprise my partner. She's not even going to know when I rip it off I'm going to just get in the mood one day, [I'm] going to put a bunch of baby oil on."
'Dancing With the Stars' contestants go shirtless and tend to get more votes
A shirtless celebrity appearance on Dancing With the Stars can translate to more votes in any given week. "Every season, the contestants wear less and less clothes, and it always works," an unnamed source told the National Enquirer.
Going shirtless isn't always an option, though. Especially if the celebrity is uncomfortable doing it, like Nick Lachey, was in season 25.
The source claims Lachey didn't want to go shirtless during his time on the show. "Nick is a conservative guy," they add. "In his boy-band days, he would go shirtless when he had to, but he doesn't have that young body anymore. Nick has made it clear he is fine with a few sparkles but would rather not flash any flesh on the ballroom floor."
Jimmie Allen is aiming for a better score in 'DWTS' Week 2 
During that same interview, Allen talked about the advice fellow country artist and former Dancing With the Stars contestant Chuck Wicks gave him. "I need better than fives," Wicks told Allen. "Fives are good for the first week. Second week — no more fives." 
Wicks competed in season 8 with pro dancer Julianne Hough. If Allen makes it through the first elimination, Wicks gave him this advice for the rest of the journey: "Just be yourself, and continue to smile because that was the highlight for me, personally, was watching you smile, Jimmie."
Watch Allen compete in Dancing With the Stars Season 30 Monday nights on ABC.