'Dancing With the Stars': Amanda Kloots Brought to Tears After Heartbreaking Performance Honoring Late Husband Nick Cordero: 'Live Your Life'
Dancing with the Stars competitor Amanda Kloots was brought to tears after a heartbreaking performance during the semifinals where she honored her late husband, Nick Cordero. Kloots and professional partner Alan Bertsten danced to Cordero's song "Live Your Life." Throughout the season, Kloots has wanted to find a way to honor her late husband, who died in July 2020 of complications from coronavirus. The semifinals appeared to be a perfect way for her and Bersten to make her wish a reality, bring viewers and the panel of judges to tears.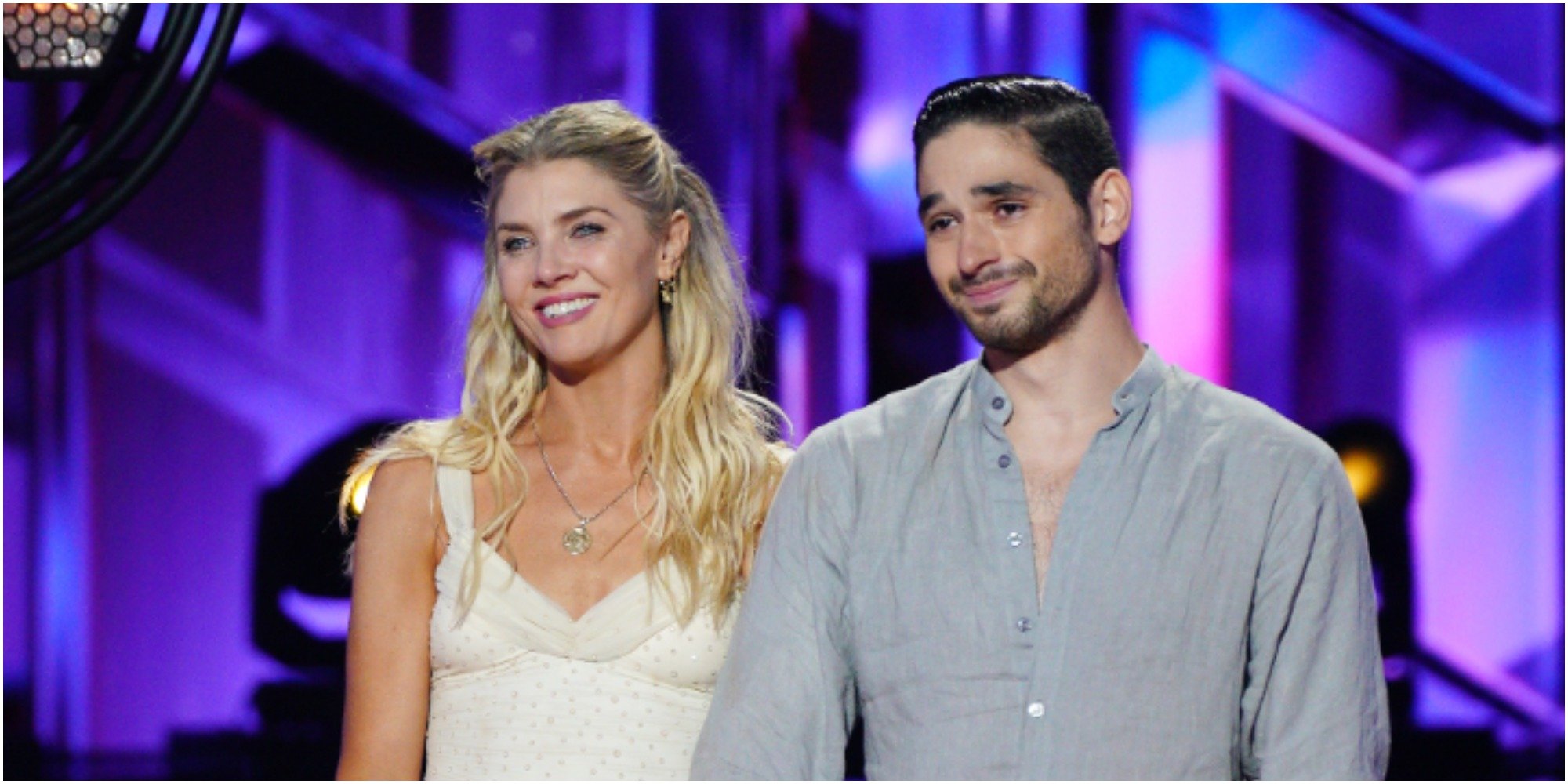 Amanda Kloots and Nick Cordero's love story
Cordero and Kloots met in 2014 while working on the musical Bullets Over Broadway. For his work, Cordero was nominated for a Tony Award.
At the time, Kloots was still married to her first husband, whom she later divorced before exploring her friendship with Cordero.
"We were friends first and then fell in love," she wrote of her relationship with Cordero on Instagram. "We got married in NYC in 2017 and had Elvis two years later."
After contracting COVID-19, Cordero spent 90 days in the hospital, enduring several complications, including lung infections and septic shock. According to People Magazine, Cordero also had his right leg amputated and received a temporary pacemaker for his heart.
Amanda honored Nick with a dance to his song 'Live Your Life'
During the Dancing with the Stars semifinals, Klooks and Bersten performed a redemption tango.
However, their moving contemporary dance set Cordero's song "Live Your Life" earned them a perfect score.
The performance was also emotional for judges Carrie Ann Inaba, Len Goodman, Derek Hough, and Bruno Tonioli.
The judges ultimately saved the couple from elimination in the bottom two following the emotional performance. 
Kloots was brought to tears during the performance as she honored her husband's life and spirit.
Amanda and Alan told the couple's love story in their contemporary dance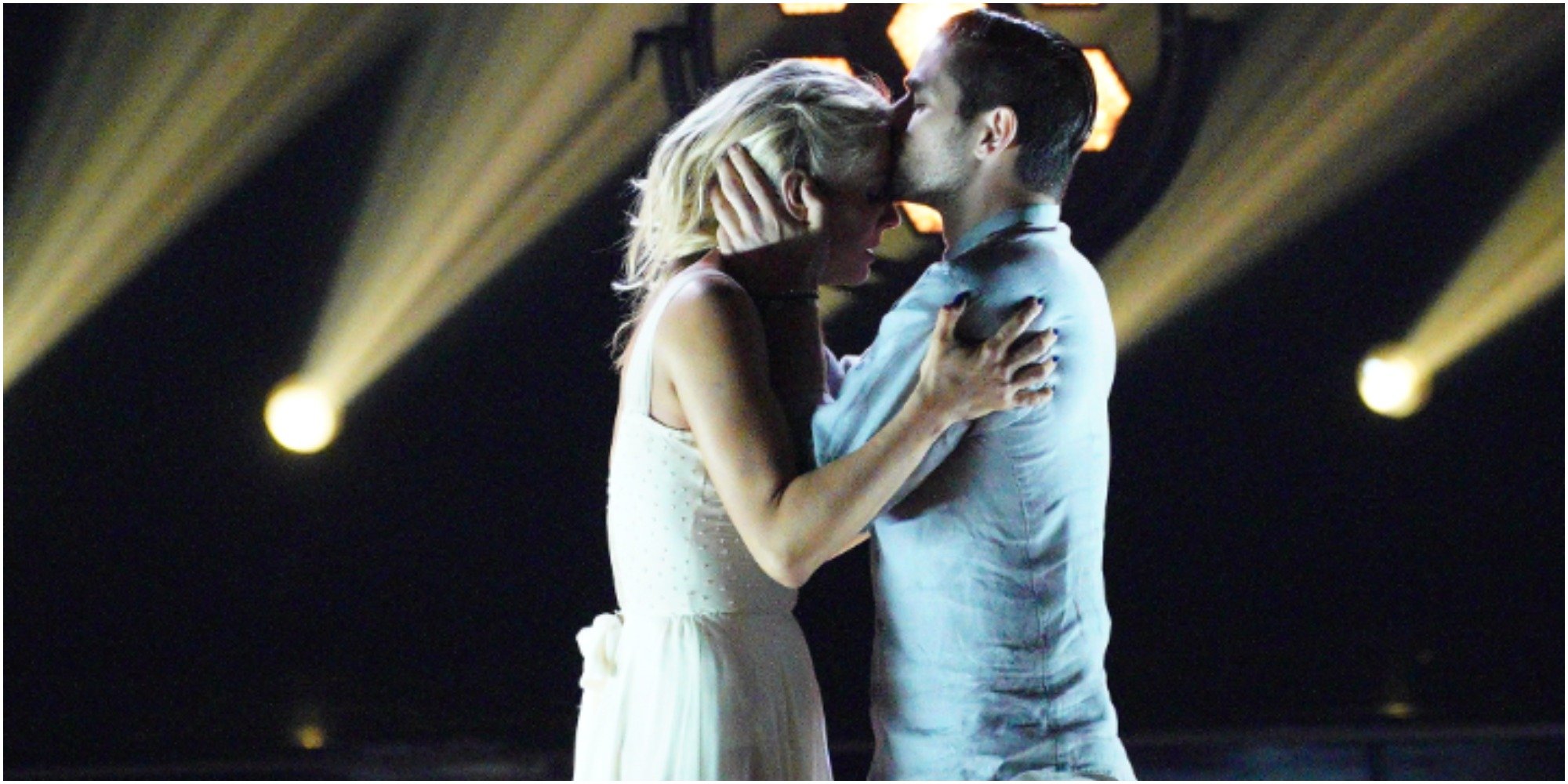 Kloots and Bersten spoke of the performance after the live show to Entertainment Tonight.
"I have to give him major props. He sat down and listened to my whole story and then in the room. He took the time to remember that story and the special things that I told him that happened that only I know. That means a lot to me," Amanda, who is also a panelist on The Talk, explained.
"We incorporated them into the choreography and the dance so that it felt like I was telling a story instead of just dancing to Nick's song. And that meant the world to me. It did."
Amanda Kloots and Alan Bersten will perform during the season finale of Dancing with the Stars.
This will air on Monday, Nov. 22, beginning at 8 p.m. EST on ABC.