'Dancing With the Stars': Amanda Kloots' Plan To Honor Husband Nick Cordero
The Talk host Amanda Kloots has added Dancing With the Stars contestant to her resume of accomplishments. Kloots is the wife of late Broadway actor Nick Cordero, who was hospitalized for three months and had his leg amputated after contracting coronavirus. Cordero died in July 2020, leaving behind his Kloots and their son Elvis. Kloots hopes to honor her husband on the ballroom floor.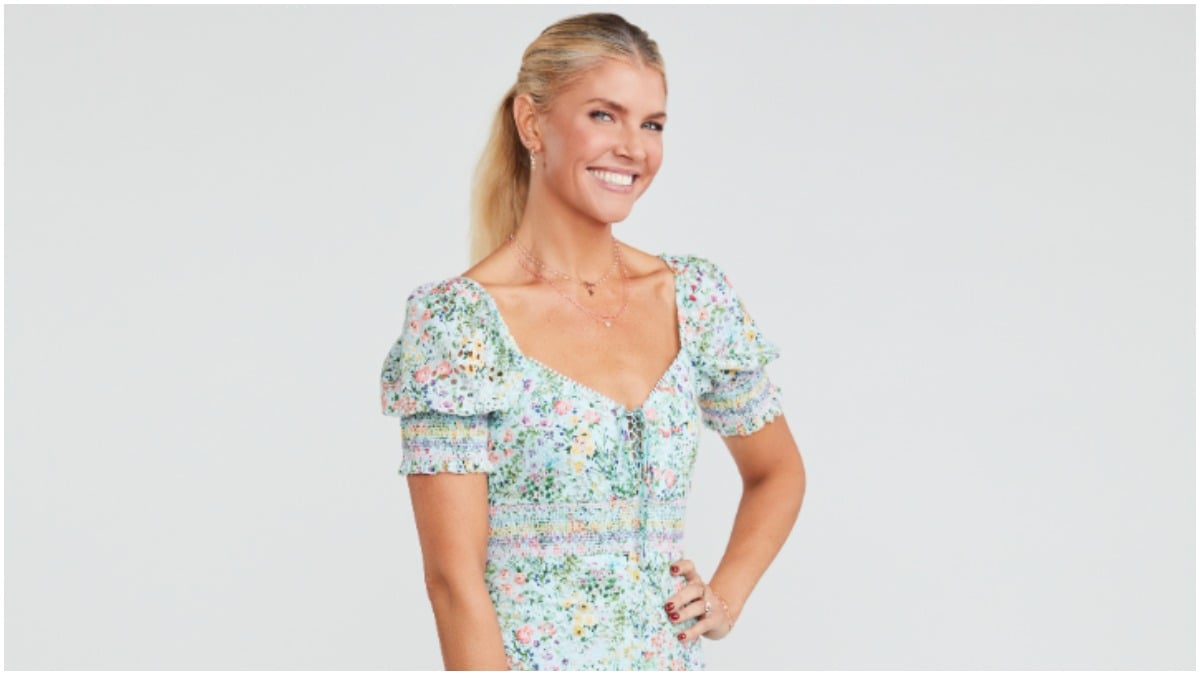 How did Amanda Kloots and Nick Cordero meet?
Amanda Kloots met Nick Cordero when she was still married to another actor. They were cast alongside one another in the musical Bullets Over Broadway. Kloots' first husband was heading out on a national tour, and when he was away, they decided to end their marriage. She and Cordero became friends, and their feelings for one another escalated when they went to a bar one night after work.
The DWTS contestant said in her book "Live Your Life" that a late-night conversation sparked a connection between the two.
"We ended up talking for hours — it felt like a movie scene where the time passes in slow motion for two characters, while the world all around them continues moving at a usual pace… People came in and out of the scene around us, but we kept coming back to this deep conversation until we suddenly realized it was two o'clock in the morning," she explained.
Amanda Kloots and Nick Cordero married and welcomed a son before his life was cut short by COVID-19
Cordero and Kloots broke up and reunited several times. They reunited for good after Cordero's dad fell ill. This pushed him to try and rekindle his relationship with Kloots. He would later pop the question. The two wed in Sept. 2017 and welcomed their son, Elvis, less than two years later.
After relocating to California at the start of the pandemic, the couple returned to New York in March 2020 to finish their move. Shortly after returning to their California home, Cordero felt tired and weak. Days later, he went into the hospital. He would die of complications brought on by the virus that July.
How will Amanda Kloots honor Nick Cordero on the ballroom floor?
The former professional dancer turned fitness instructor will honor her late husband with each step she takes on the ballroom floor of DWTS.
"It's gonna be hard. It'll be emotional, but I honestly — it's gonna sound weird to say — I'm looking forward to it," The Talk co-host said to Entertainment Tonight.
"There will be some very therapeutic and cathartic moments on this show," she continued.
"I wanna dance to Nick's song," Kloots stated of the way she will honor her husband's memory. The song "Live Your Life" has become synonymous with the late Broadway star.
"I want that moment. I know he'll be with me on the dance floor every single time… it'll be tough, but in a weird way, I kind of really look forward to that moment where I get to dance to his music," Kloots explained.
Amanda Kloots her husband would root for her on 'Dancing With the Stars'
Amanda Kloots told Entertainment Tonight that she has always been a fan of DWTS. She believes that her late husband would root for her on the show.
"He'd be like, 'Yeah, baby!' He'd be so happy," she says. "He knows how much I love this show. I've watched this show since season one… I know he would be so excited for me."
Dancing with the Stars begins its 30th season of competition on Saturday, September 20 at 8 p.m. EST on ABC.