'Dancing With the Stars': Cheryl Burke Wants This 'Bachelorette' Star to Consider Doing the Show
Cheryl Burke is one of the longest-competing pro dancers on Dancing With the Stars. As such, she knows talent when she sees it. During a conversation on her podcast with someone from Bachelor Nation, Burke encouraged him to compete for the Mirror Ball. Find out which star from The Bachelorette Burke wants to see on DWTS Season 30.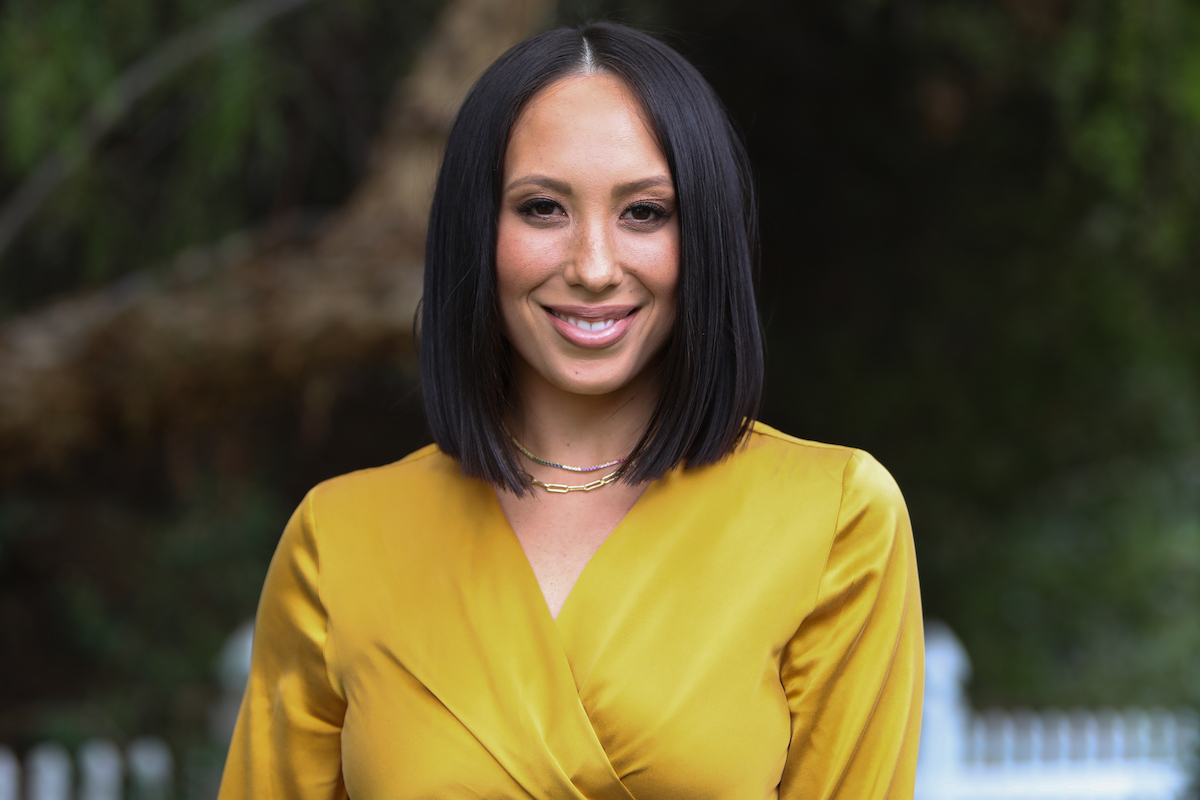 Cheryl Burke previously wanted 'DWTS' to stay away from 'Bachelor Nation' stars 
After The Bachelorette star Kaitlyn Bristowe and Artem Chigvinstev took home the Mirror Ball in season 29, Burke pitched an idea on the Pretty Messed Up podcast — stay way from Bachelor Nation. While the pro dancer was happy for her colleague, there's a popularity element that comes with the stars from The Bachelor and The Bachelorette, making it hard to compete for votes on DWTS.
"A bachelorette won last season as well," Burke mentioned during "The Mirror Ball We Didn't Win" after the DWTS finale. Hannah Brown and her partner Alan Bersten took home the Mirror Ball in season 28. 
Burke explained the difficulty of competing with a fan base as big as Bachelor Nation. She even said she pitched producers about not casting anyone from The Bachelorette or The Bachelor next season to avoid a conspiracy theory that DWTS only wants ABC talent to win. But now, it seems like Burke has changed her mind. 
Cheryl Burke wants Tayshia Adams and Zac Clark to compete on 'Dancing With the Stars' 
Zac Clark was a guest on the Pretty Messed Up podcast, which Burke co-hosts with Backstreet Boy AJ McLean and his mentor Rene Elizondo.
"Would you ever do Dancing With the Stars?" Burke asked Clark during the "Talking Zac" episode. "You put on something glittery and shake your a*s," Burke said of the dance competition. 
RELATED: 'Dancing With the Stars' Might Impact the Backstreet Boys When They Go Back on Tour
Burke also mentioned Clark's "soon-to-be-wife possibly doing [the show]." At this time, it's unclear when Tayshia Adams' duties as the new host of The Bachelorette will begin. But since Dancing With the Stars and The Bachelor/Bachelorette rotate, she could very likely have time to join the roster. Burke seemed willing to welcome either star on the next season of DWTS. 
"I've never lacked hustle on the dance floor," Clark admitted. "How good it is, [I don't know]. But after AJ explains it, how could I not [want to do the show]?"
Burke especially wants Clark to do the show so he could continue raising awareness about addiction and recovery — something she, McLean, and Elizondo have sought to do with their podcast. "I'm just going to keep showing up," Clark concluded — which Burke took as a "yes."  
Is 'Dancing With the Stars' Season 30 confirmed?
ABC has yet to confirm another season of Dancing With the Stars. Still, many fans have started to speculate which celebrities might join the cast in season 30. As discussed on the Pretty Messed Up podcast, Clark and Adams are potential contenders. 
Hilaria Baldwin is another star rumored to be in talks for Dancing With the Stars Season 30. At this time, nothing is official. If and when DWTS does get renewed, fans won't likely see season 30 until the fall of 2021.