'Dancing With the Stars': Brian Austin Green and Sharna Burgess Promise an Intense Rhumba to 'Their Song'
Dancing With the Stars real-life couple Brian Austin Green and Sharna Burgess admitted they have stressed ahead of the series' first elimination show. The duo shared news they will perform an intense rhumba to a song that has a special meaning during DWTS' second episode of the season. On Instagram Live, Burgess and Green admit they are behind the eight ball regarding rehearsals for this week's episode.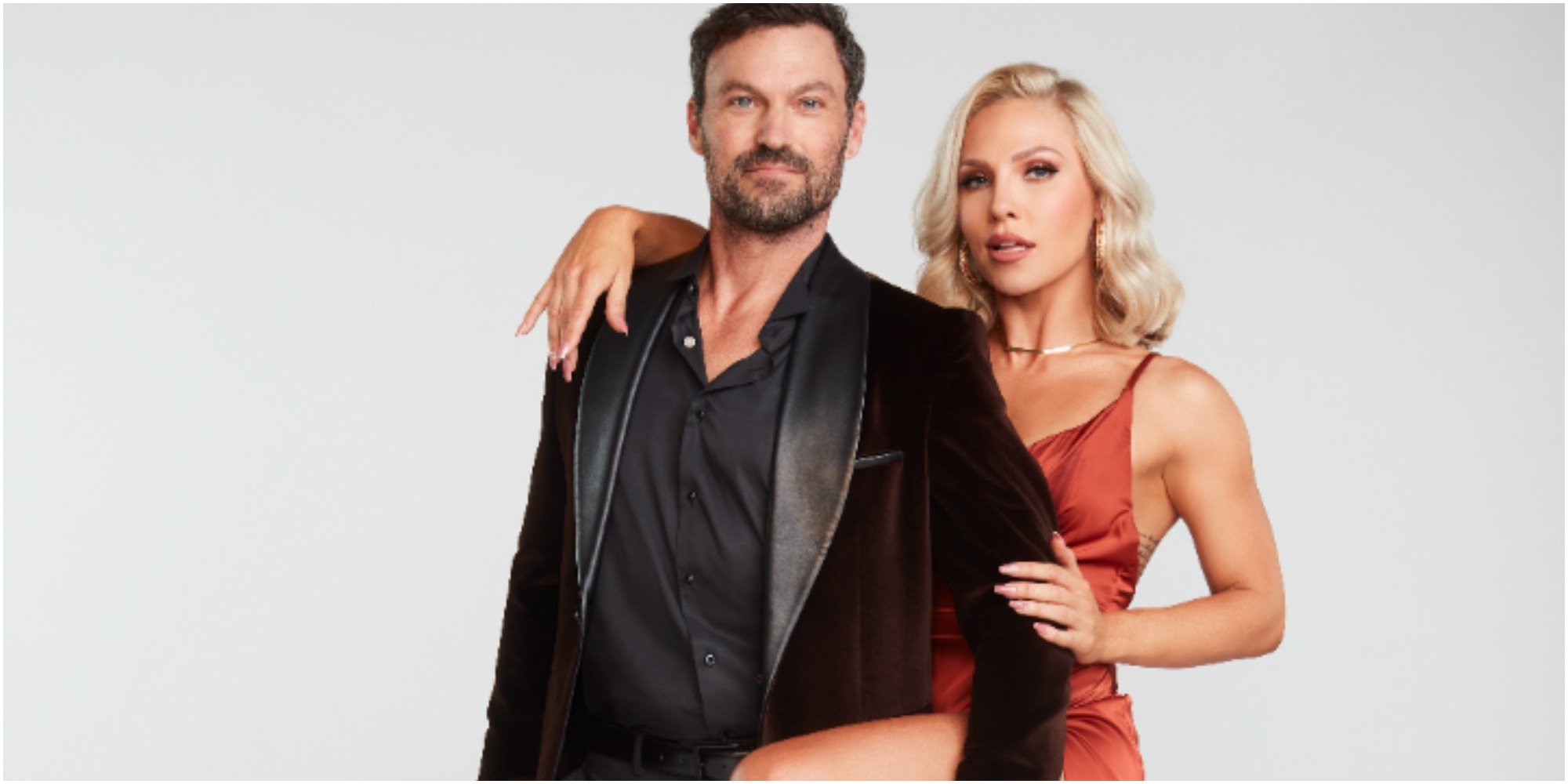 Brian Austin Green and Sharna Burgess have been dating almost one year
Green and Burgess met during her Dancing With the Stars' hiatus at a coffee shop. Their mutual attraction led to several dates, and the couple quarantined together during the early days of the coronavirus (COVID-19) pandemic.
Green told People Magazine, "On our first date, we just completely lost track of time, and the same thing happened the next time. It became something noticeably different from anything I'd ever experienced before."
"I wasn't sure what that meant until the first time we kissed, and then it was the attraction and a whole bunch more. It was cool. And we really have the same moral compass,"  Green shared.
Green and Burgess admit they are 'stressed'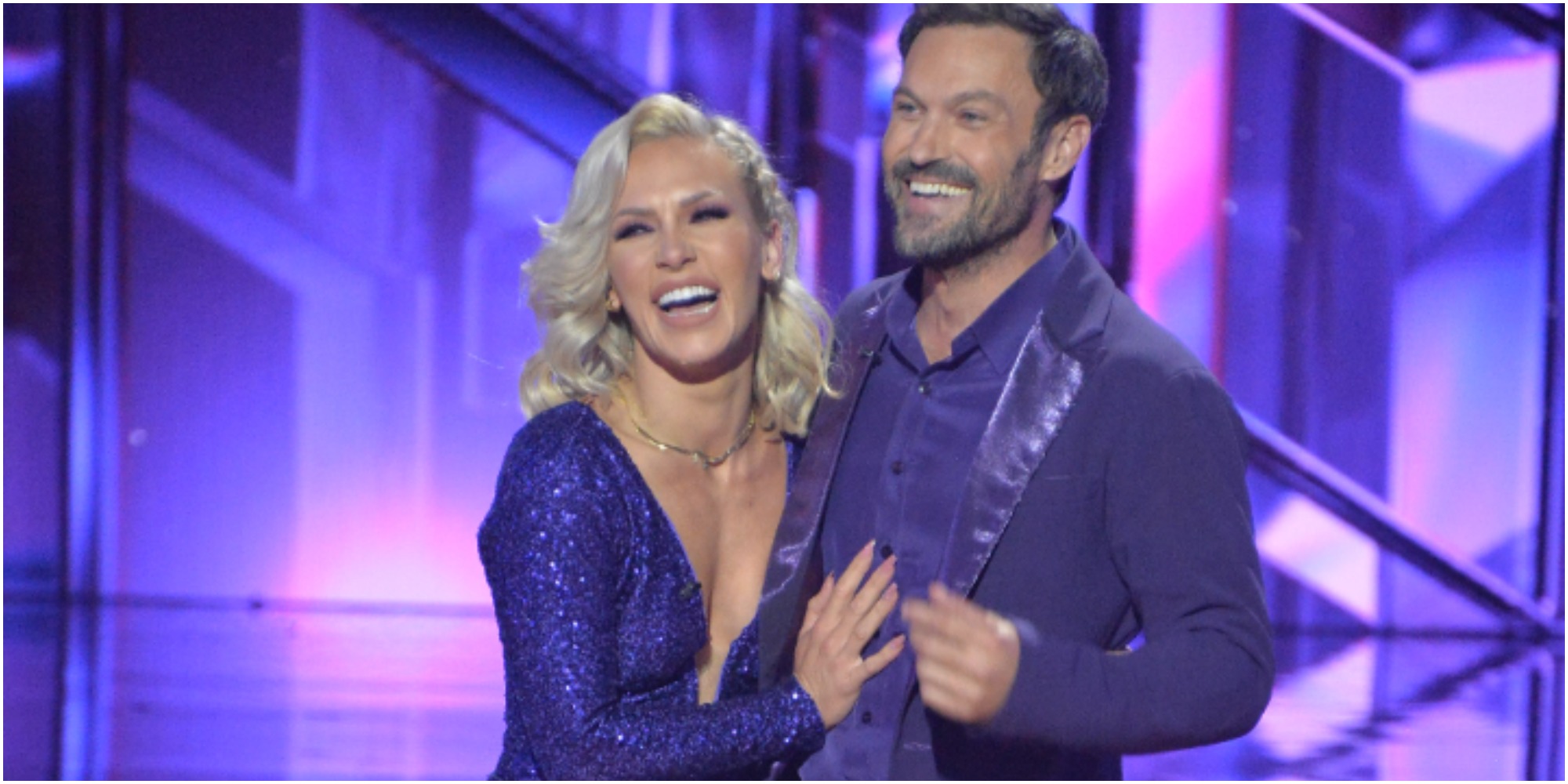 On a video posted to Burgess' Instagram account, the couple spoke directly to fans. They shared their feelings regarding this week's dance.
"We can do hard things," said Burgess as the couple sat in a car with Green at the wheel.
At the bottom of her story was an illustration of a stress meter with the needle position on high.
"We will get it together," admitted Green. "We have a lot of work."
The Conners actor continued, "We had super-limited rehearsal time."
"We have a lot of catch-ups to do today," Burgess claimed.
Burgess admitted the couple had three days of rehearsal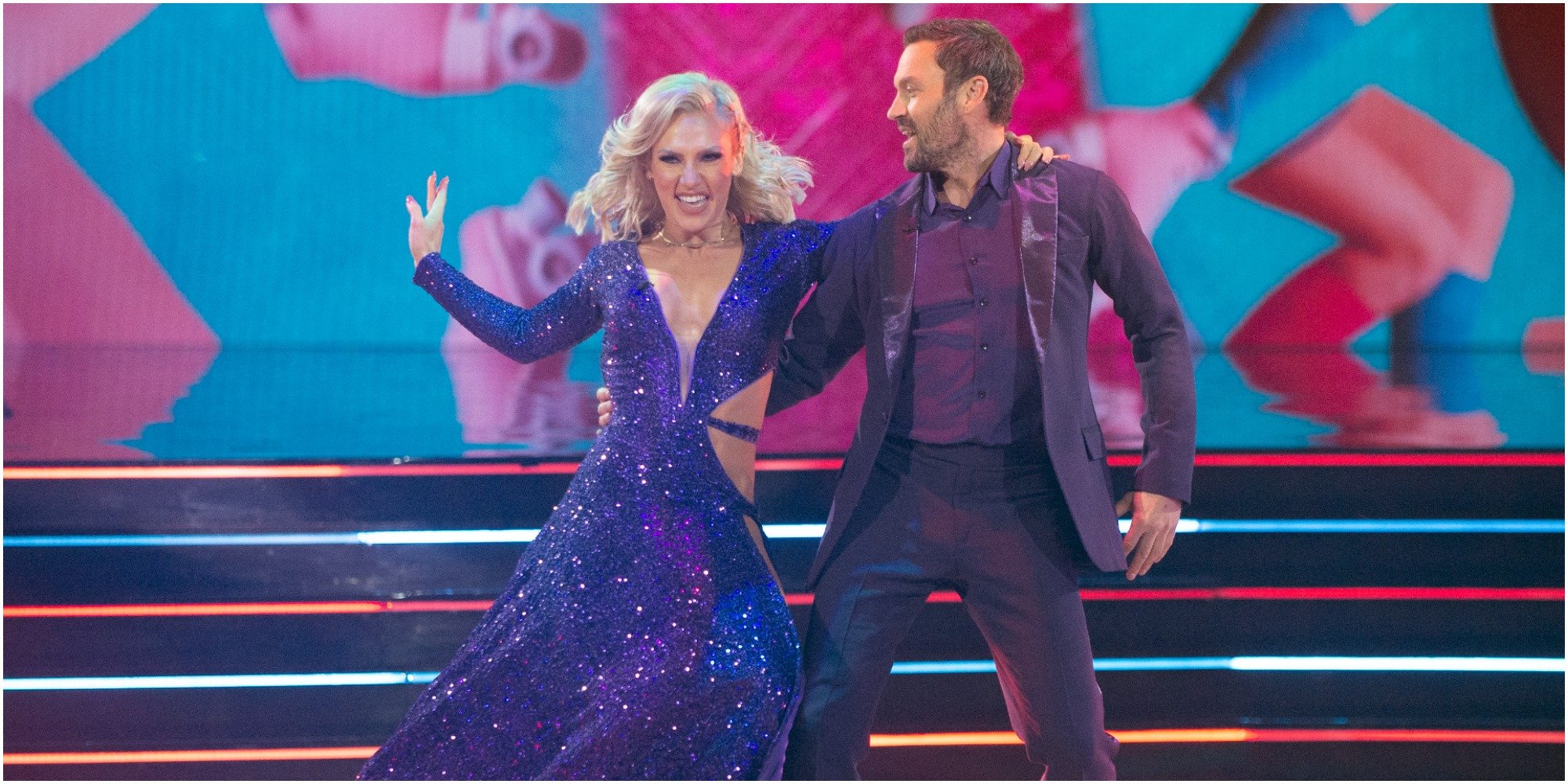 In a video clip, the Dancing With the Stars pro shared that she and Green had three days of rehearsal. This equates to about three hours per day.
"A lot of us have rhumba this week, so I believe that we are not the only ones that are stressed," she revealed with a nod to her fellow pros and celebrities who are competing this week.
"Rhumba in week two for a male celeb is a big call. The technique is hard, it's super slow. It's a very intense dance for so soon in the competition," Burgess clarified.
Burgess and Green will perform an intense rhumba to "their song"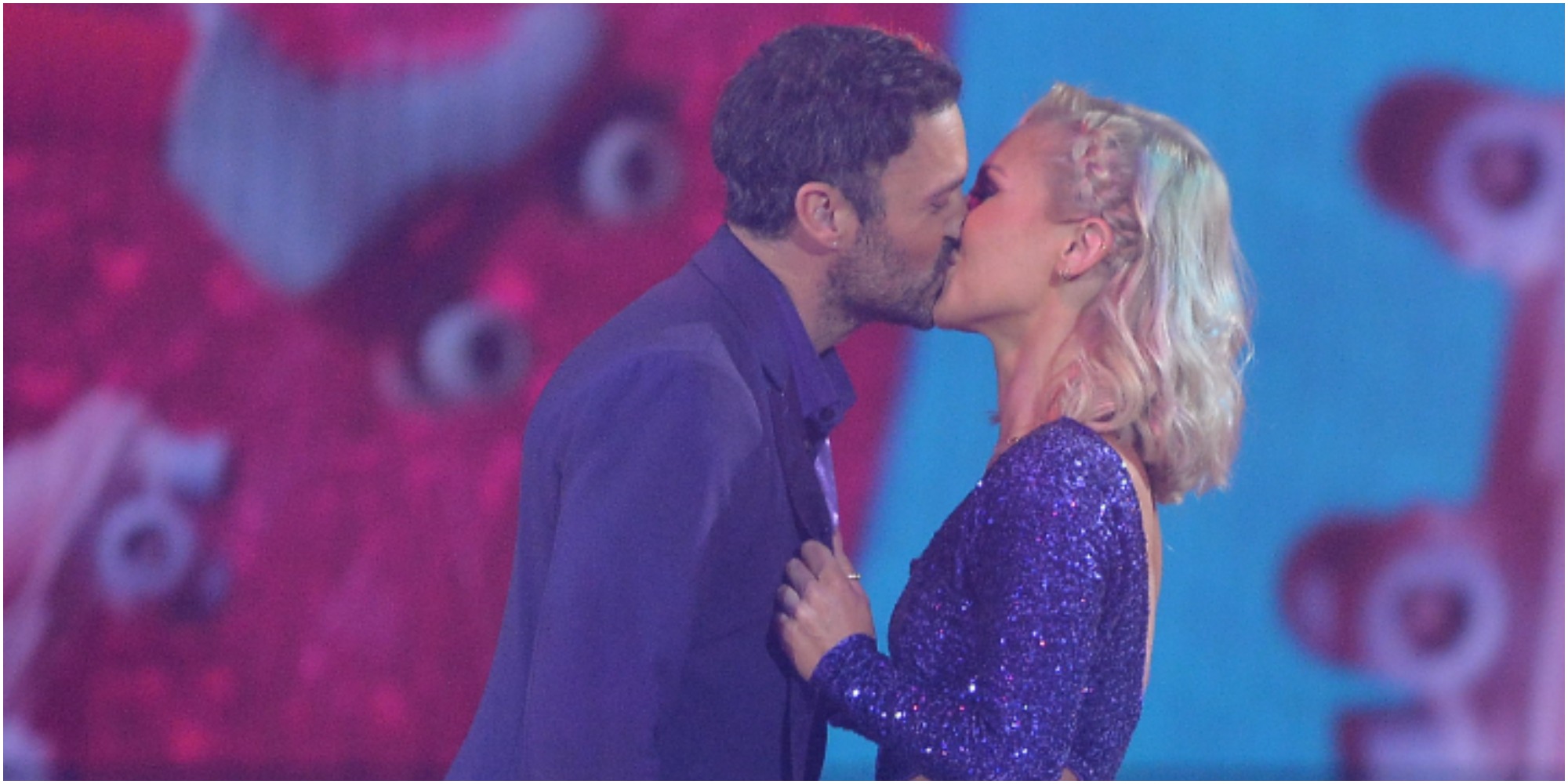 Burgess admitted the song they will dance to is a tune Green handpicked. It is titled "Say You Won't Go" by James Arthur. Burgess called his choice "amazing."
"It's really (expletive) cool that I get to do this with him. It's great that we get to create something and be awesome," the pro admitted.
As for her costume this week, Burgess said her dress is inspired by a style worn by Kendall Jenner.
Dancing With the Stars airs Mondays at 8 p.m. EST on ABC.