'Dancing With the Stars': Ex-Host Brooke Burke Alleges 'Everybody Knows' Tyra Banks Is a 'Diva'
Former Dancing with the Stars host Brooke Burke took Tyra Banks alleged diva behavior to task during an appearance on David Yontef's podcast. Burke claimed that the former supermodel and current DWTS producer isn't a good match to host the dance competition series, which recently moved from ABC to Disney+.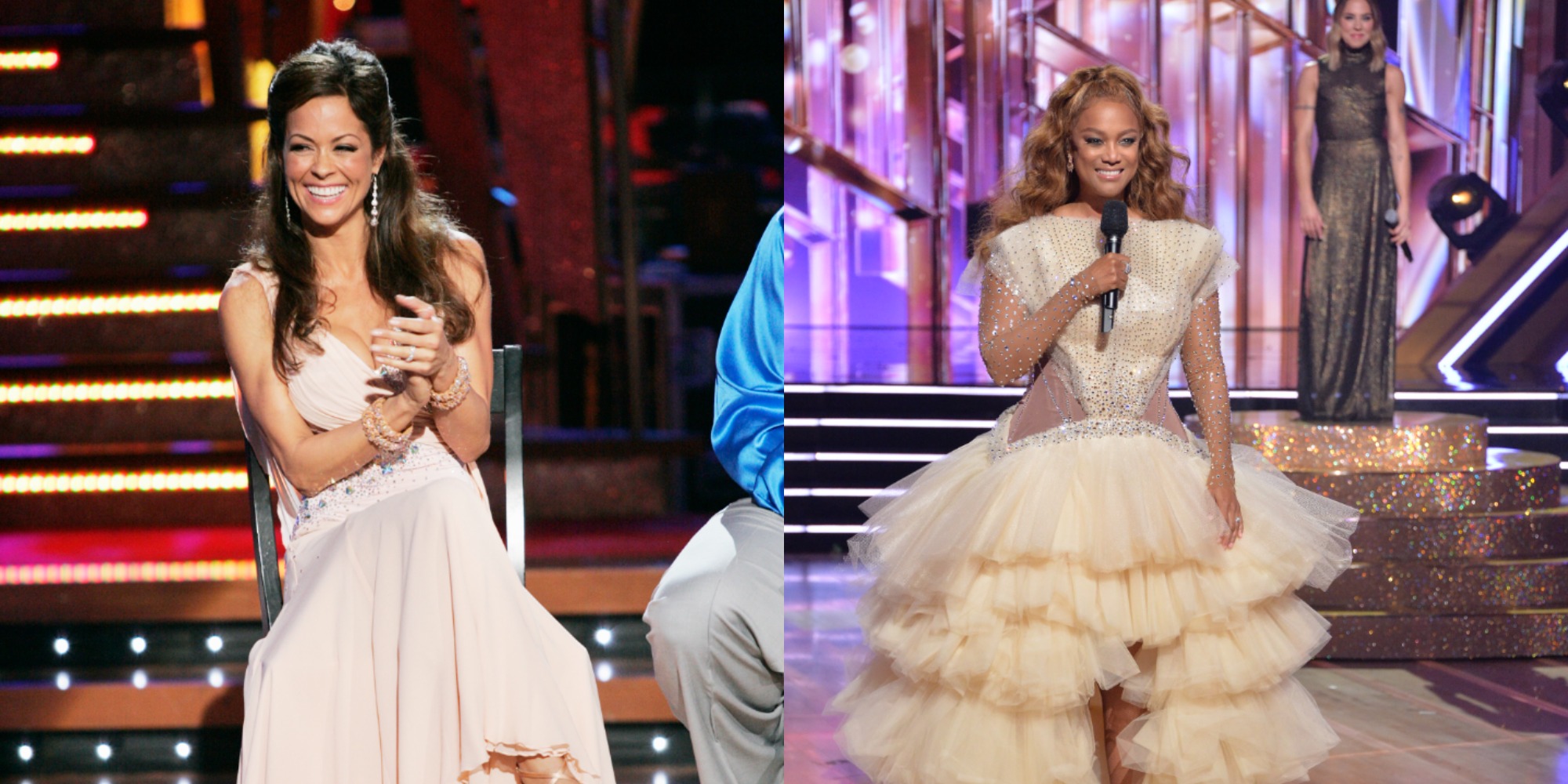 Brooke Burke hosted 'Dancing with the Stars' for seven seasons
Burke hosted Dancing with the Stars for seven seasons and a total of three years.
From 2010 through 2013, Burke stood alongside Tom Bergeron as a co-hostess of the show from season 10 to season seventeen.
She won Season 7 of Dancing with the Stars with former pro-turned-judge Derek Hough.
She later replaced Samantha Harris as co-host of the program.
To Yahoo Life, Burke addressed her time as a performer on the series.
"[Competing on the show] was complex and challenging; there were mornings where I'd have to get into an Epsom salt bath to go and train! We were dancing seven days a week, she explained.
"The whole experience changed my life and taught me how to do the impossible because I wasn't a dancer. I won that show because I worked my butt off. And Derek [Hough, Brooke's dance partner] and I believed we could win it. Subsequently, you grow a lot on the show. It was the scariest thing I've ever done!"
Brooke Burke called Tyra Banks a 'diva' and 'everybody knows it'
During the latest episode of David Yontef's "Behind the Velvet Rope" podcast, Burke said this was not a personal criticism of the model turned host.
"There's nothing wrong with that, and I'm not saying anything bad about her — be a diva! However, it's not the place," she explained of Banks as the show's host .
"It's [just] not the place to be a diva," Burke said, acknowledging the difficulties in hosting.
On the other hand, Banks had a "tough transition" to replace Bergeron and Andrews for the past three seasons.
"Change is hard for everyone. The show has gone through, that's for sure," Burke said.
However, Burke stressed, "you are just not the star" as host.
"Like, it is just not about you as the host. So, yeah, I think Tyra is great in a shining role. I will say that."
However, "Live television is challenging and pivoting when things go wrong. I brought a lot of compassion to hosting from being a competitor," Brooke explained.
Will Banks return to host the 31st season of 'DWTS' on Disney+?
It is uncertain if Banks will return to host the 31st Dancing with the Stars season upon its Disney+ debut.
She became the series' sole host and an executive producer of the series during season 29. DWTS released the announcement of her debut days after the series announced Bergeron and Andrews would not return to their hosting duties.
Whether or not Banks returns as host, the show will undergo another transformation this fall.
ABC announced on Apr. 10 that the series, which had made its home on the network for 30 seasons, would be making a move to Disney+.
This switch is due to the new Fall football programming that would take its place.
Kareem Daniel, chairman of Disney Media and Entertainment Distribution, spoke of the two-season order from the streaming service. This change would keep the popular show on the air until season 32.
"The show's broad appeal and the overwhelming popularity of its Disney-themed competition nights make Disney+ the perfect home for Dancing with the Stars while continuing to expand our demographic reach," Daniel said in a statement.
Dancing with the Stars is currently on hiatus.