Nick Viall and 9 More Celebrities Who Feuded Over 'Dancing with the Stars'
There are many celebrities who have competed on Dancing with the Stars, and in many cases, the show has caused some celebrity drama. Sometimes it's because a star was chosen over their costars to put on their dancing shoes. Other times it's because the professional dancers just can't get along with their celebrity dance partner.
Some of these feuds were shown on the show, while others were kept quiet as another one of the show's secrets. So which celebrities reportedly got too competitive? Here are 10 celebrities who feuded over the show.
1. Leah Remini and Kirstie Alley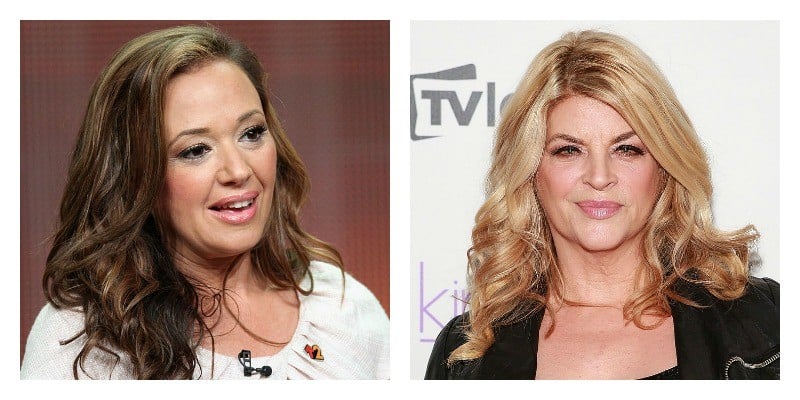 Kirstie Alley competed on the show in Season 12 with her dance partner Maksim Chmerkovskiy. They made it all the way to second place, eventually losing to NFL player, Hines Ward. The season didn't have much drama, but things changed when it was announced that Leah Remini was cast on the show for Season 17.
The problem is that Kirstie Alley is an active member of Scientology. At the time, Remini had left Scientology and filed a missing police report for Shelly Miscavige, the wife of Scientology leader, David Miscavige. Remini also spoke out against the organization openly.
Alley was so angry that Remini was allowed on the show that she cut ties with her former dance partner, Chmerkovskiy. According to him:
Scientology happened. You can thank [my friendship with 2013 contestant and former Scientologist] Leah Remini for that. A note was sent to a friend telling me I was 'disconnected,' as in, I am no longer allowed to be Kirstie's friend. I find it ridiculous for an adult human being to 'disconnect' from someone. But everyone is entitled to their own insanity.
2. Nick Viall and Kaitlyn Bristowe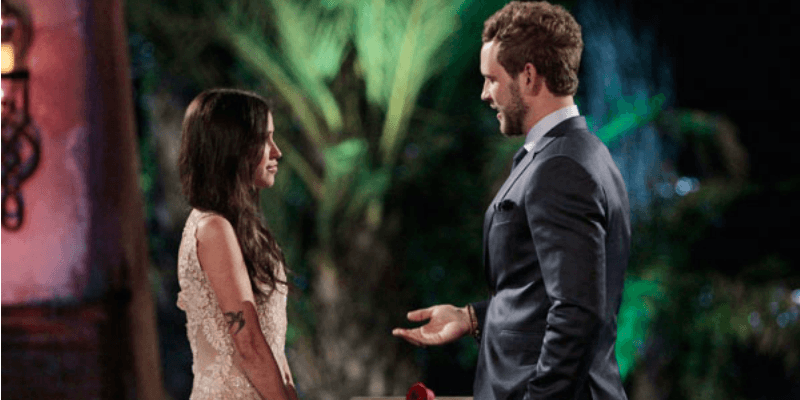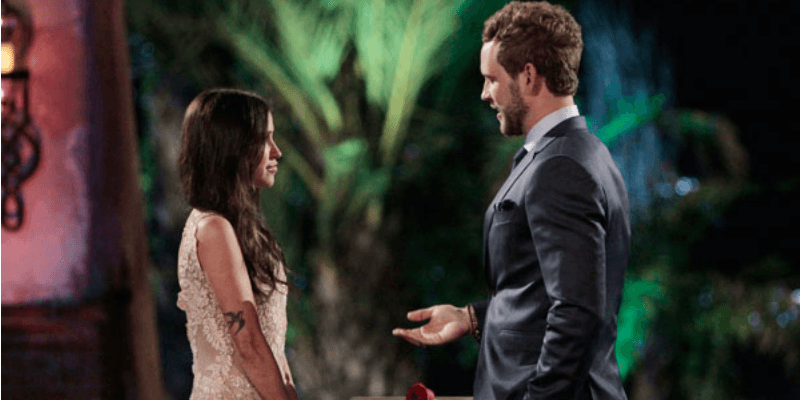 The pair actually dated on Kaitlyn Bristowe's season of The Bachelorette. Nick Viall then went on to become The Bachelor. Close to the end of his season it was announced that he would compete on Dancing with the Stars. This news angered Bristowe because she said she wasn't allowed to accept a role on the show when she was offered one.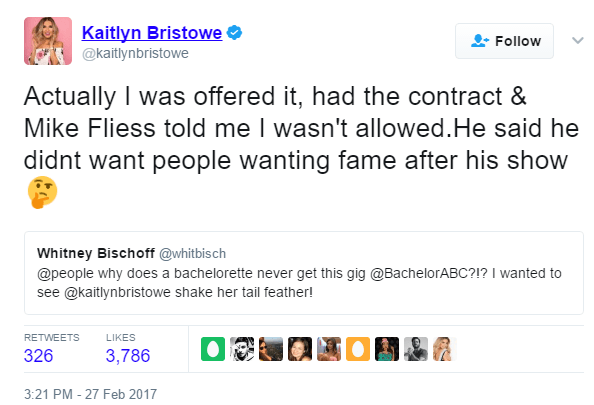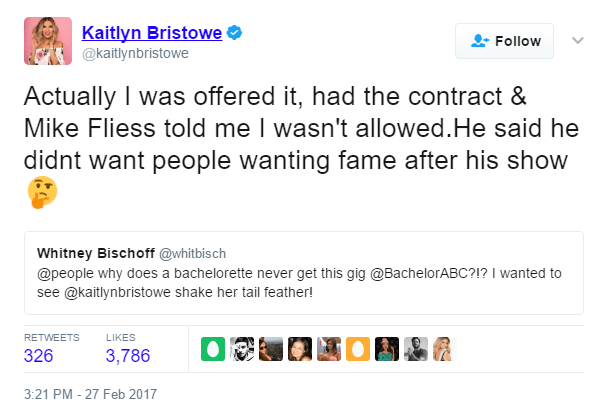 After Bristowe's tweet (above), it took some time but The Bachelor and The Bachelorette producer, Mike Fleiss eventually responded by tweeting to Kaitlyn that she would be allowed to compete if she wanted. But it was too little, too late.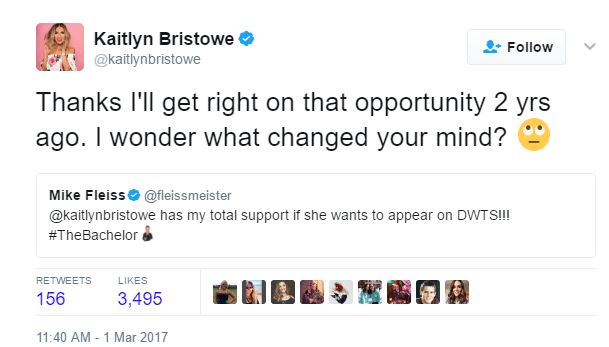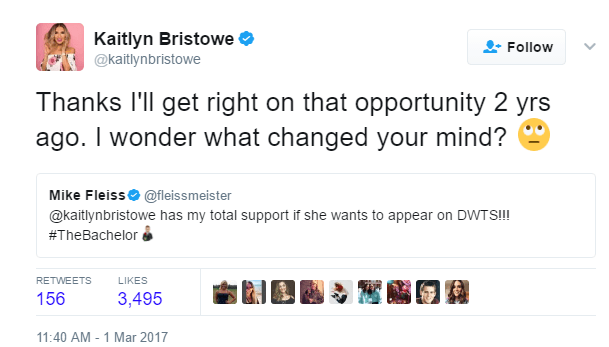 3. Lisa Vanderpump and Brandi Glanville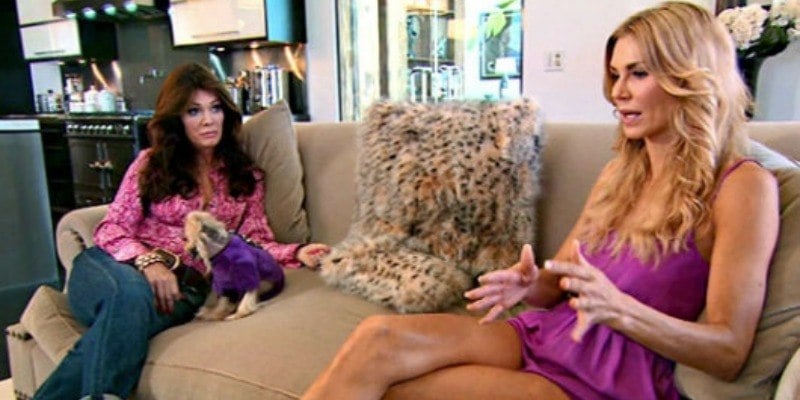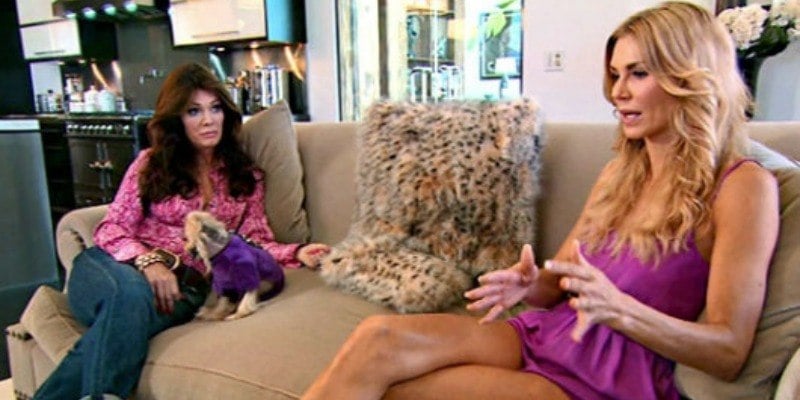 Lisa Vanderpump from The Real Housewives of Beverly Hills competed on the show in Season 16. She also notably fainted on the show, an event that was later questioned by her fellow housewife, Brandi Glanville on their reality show.
"There was a bit of controversy in the car over about whether you fainted for real or not," said Glanville. Kim Richards also thought there was a motive behind Vanderpump's fainting spell. "I don't think she wanted to do it anymore. Some people are just not made out for fake faints."
Vanderpump, of course, said the rumors weren't true and that she was unwell at the time.
4. Nyle DiMarco and Val Chmerkovskiy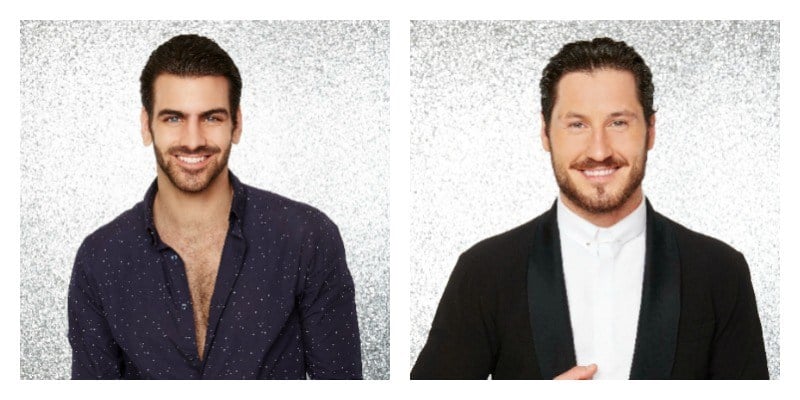 The America's Next Top Model winner, Nyle DiMarco reportedly didn't get along with most of the cast in Season 22. But things also got heated between DiMarco and Val Chmerkovskiy. This is because there was a reported love triangle brewing!
"Peta and her fiancé's younger brother Val had it out because he told Maksim that Peta [Murgatroyd] was getting too emotionally attached to Nyle," a source told Radar Online. DiMarco was also very open about feeling competitive with Chmerkovskiy.
"I think my competition right now is Val," DiMarco said on an episode of the show. This was taken as a dig to the other competitors and judge Len Goodman called this statement "ridiculous."
5. Tamar Braxton and her sisters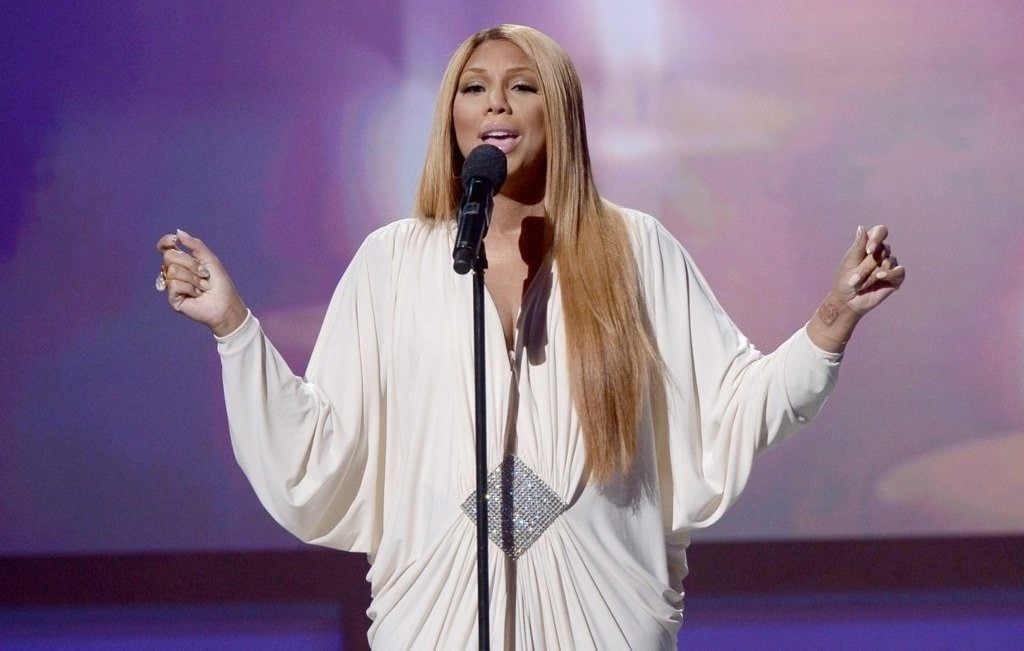 Tamar Braxton got a spot on Dancing with the Stars, but not everyone in her family was happy for her. This was partially because her sister, Towanda was reportedly training for the show for two years.
"It is pretty much all of the sisters versus Tamar at this point and her signing up to do Dancing made their relationship worse," a source told The Daily Mail. "When they announced on Good Morning America that she was a surprise addition to the cast lineup this season, it was the first her sisters had heard of it."
Tamar ended up having to drop out of the show because of her health. She was hospitalized and told she had blood clots in her lungs.
6. Carrie Ann Inaba and Julianne Hough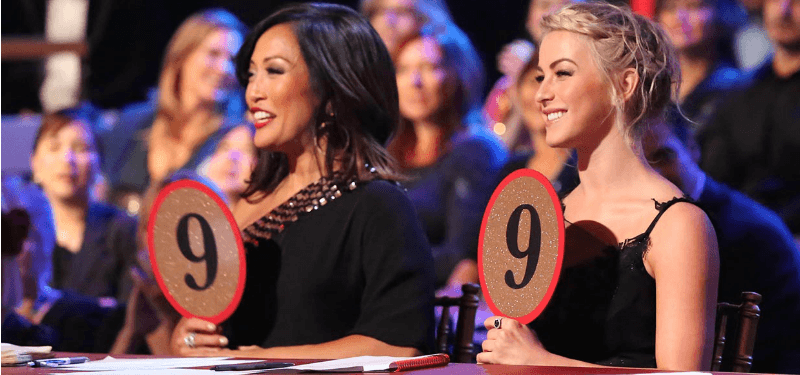 It's not just the competitors who get into feuds over the show! The former professional dancer, Julianne Hough started judging on the show which reportedly didn't make Carrie Ann Inaba happy.
"Julianne is ruffling Carrie Ann's feathers, and it doesn't help that Julianne is now the center judge at the table, with all eyes on her," a source told Life & Style magazine. "Carrie Ann is always rolling her eyes at Julianne."
The feeling was reportedly mutual and both of the judges refused to talk to each other in between takes.
7. NeNe Leakes and Candace Cameron-Bure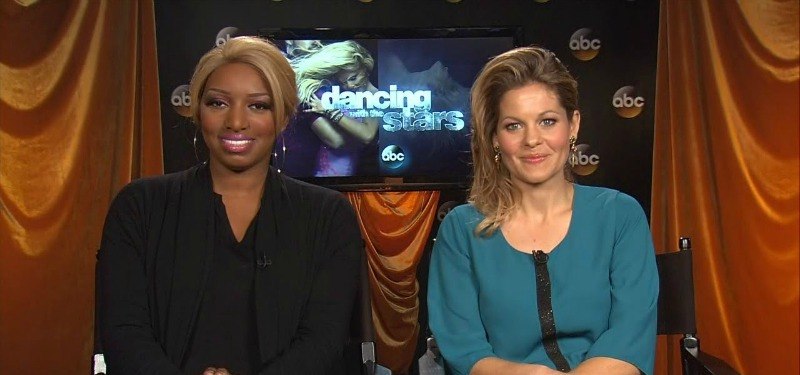 The two actresses reportedly didn't get along due to their very different beliefs. Candace Cameron-Bure mentioned her belief in the importance of being submissive to her husband, and her brother Kirk Cameron is notably anti-gay marriage.
NeNe Leakes feels the polar opposite on both of these stances.
"NeNe's upset because she thinks Kirk runs his mouth against gays and that Candace is party to all that," a source revealed to the National Enquirer. "And she's let Candace know it."
Producers reportedly had to talk to Leakes about it.
8. Amber Rose and Julianne Hough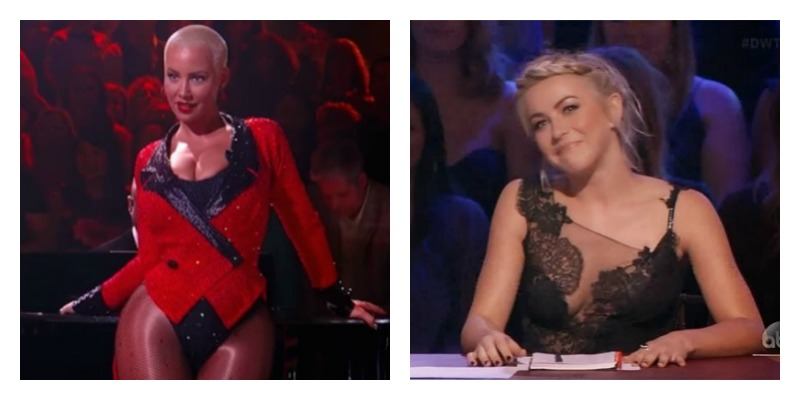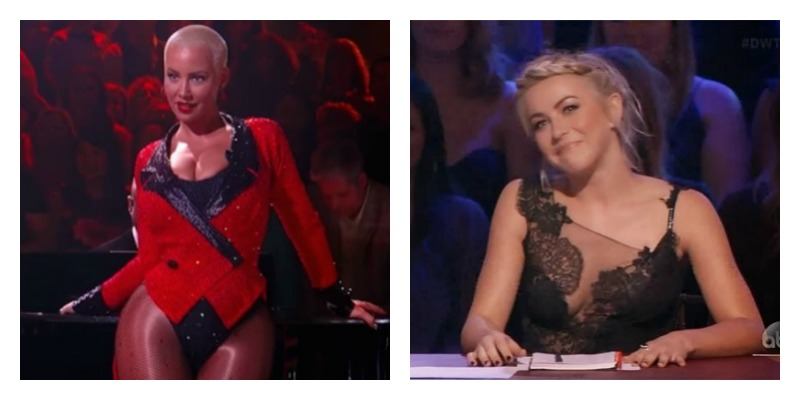 Amber Rose was on Season 23 of the show, but she wasn't a big fan of Julianne Hough, who is a judge on the show. Rose revealed on her radio show, Loveline with Amber Rose, that one of Hough's comments made her feel uncomfortable.
Last night was like, they did the commentary, and I, it was a point in the dance where I had to lift my leg up and Maks [Chmerkovskiy] dipped me and [Julianne Hough] said, 'Oh, I'm uncomfortable,' and instantly I felt, I did feel body shamed.
Hough later clarified that her comment was taken out of context. "To be clear, that was a produced package, not live coverage and they can put those sound bites anywhere. My 'uncomfortable' comment was about the fact that I felt like I wanted more out of the performance – when someone is doing a hot, sexy dance like that without the right amount of energy that is required, it can be uncomfortable to watch."
9. Jaleel White and Kym Johnson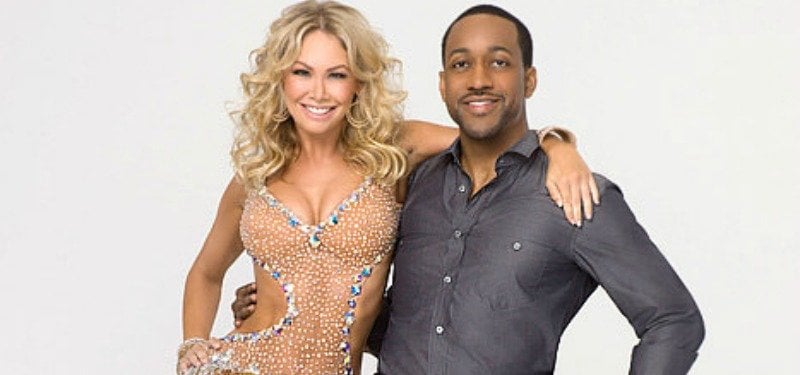 The Family Matters star was partnered with professional dancer, Kym Johnson. But they didn't get along and Jaleel White was even seen yelling at her during practice. The situation was reportedly so bad that other people had to intervene.
"Jaleel definitely was out of line," a source told People Magazine. "It basically didn't have anything to do with Kym or her foot – he was just stressed out and ready to snap." The source continued, "Both Mark [Ballas] and Donald [Driver] wound up having words with him, mostly trying to get him to realize that he needed to just get a grip already."
When asked about the drama, the actor said it was "completely exaggerated." He said, "It's not fair to us and that's life, and I hope people can see through it. There's no drama in my life."
10. Maksim Chmerkovskiy and Mark Ballas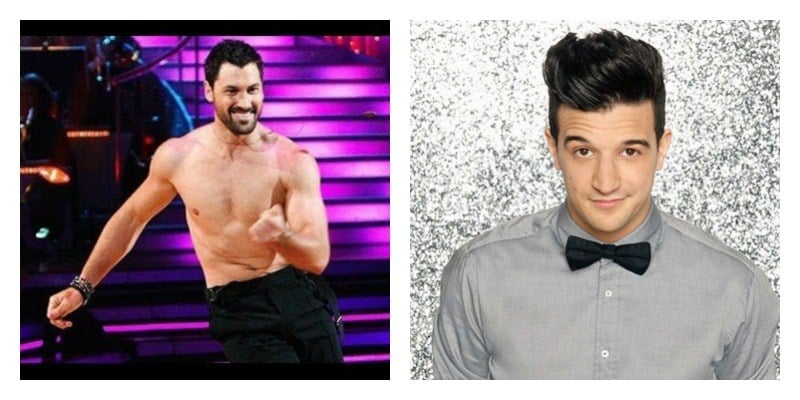 The two professional dancers were trash talking back and forth, but things reportedly got touchy when Chmerkovskiy dissed Ballas' body. "Mark tried with my trainer," the dancer said according to Xfinity. "That didn't work. So — sorry, Mark!"
When asked for his response, Ballas said, "I don't need to talk trash on Maks. I'll just keep doing this." He later continued, "I just don't care!"
Follow Nicole Weaver on Twitter @nikkibernice
Check out Entertainment Cheat Sheet on Facebook!