'Dancing with the Stars': The Challenge Melissa Gilbert Faced During the Show
Melissa Gilbert quickly rose to fame after starring on Little House on the Prairie from 1974 to 1983. Many years later, she was invited to be one of the featured celebrities on Dancing With the Stars. This show looks like a lot of fun, but Gilbert says she faced some personal challenges. Here's what she had to say about her time on the show.
Melissa Gilbert and Maksim Chmerkovskiy on 'Dancing With the Stars'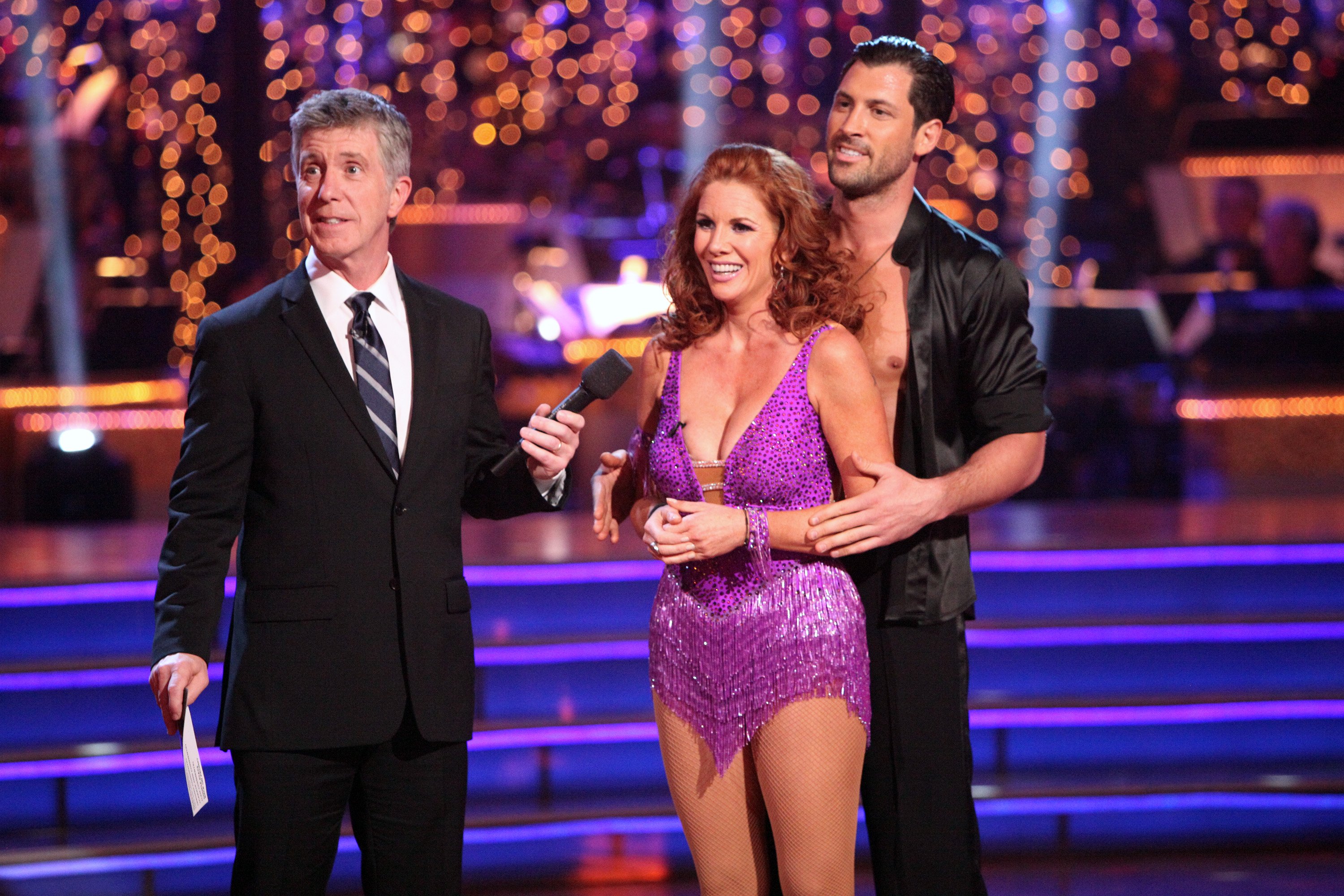 Gilbert joined Dancing With the Stars in 2012. Her partner was ballroom dancer Maksim Chmerkovskiy. Things were sometimes difficult for Gilbert. At one point during rehearsals, Chmerkovskiy reportedly yelled and used "every curse word" he knew. He says he was frustrated, and he felt bad about it later.
"At one point I decided it's very hard for me to lie, and there are different forms of lying," says Chmerkovskiy (via Today). "And one of them is just being fake. And so, I can reach back, turn the mic off, walk out (of rehearsal), do something, whatever, come back in and go, 'OK, let's do it.' Or I can just do it right there, just blow up steam. Nothing is personal. Nothing is addressed at her. It has nothing to do with her."
Gilbert says she didn't just stand there during Chmerkovskiy's yelling episode. She says she was "giving it right back" to her dance coach. She also explains they were exhausted and there were cameras there to capture some of their unflattering moments. She understood things can get out of hand when you're tired and working on a tight timeline.
Melissa Gilbert's challenge during 'Dancing With the Stars'
Gilbert says appearing on Dancing With the Stars caused her to become focused on physical perfection. She became self-conscious about her body. She tells People she felt pressure to appear flawless.
"The pressure that I put on myself was to stay as young as I could for as long as I could and remain an ingénue as long as I could, which is impossible," she tells the publication. Gilbert says she became more concerned about how she looked while appearing on Dancing With the Stars. She says the show "was the peak of Botox, fillers, spray tan, hair extensions, big boobs. That was the epitome of all the stuff I'm the opposite of at this point."
Melissa Gilbert removed her breast implants and stopped cosmetic surgeries
Gilbert says the dancers on Dancing With the Stars are all very glamourous and fit. She tells Megyn Kelly she felt like she had to look like that, too. "The ballroom dancers, although elite athletes that I have tremendous respect for, are extraordinarily glamourous, gorgeous people, so on the show, it's reflected by that."
However, Gilbert later decided she didn't want to put pressure on herself to maintain an unrealistic beauty standard. After her time on the show was up, she removed her breast implants, stopped getting cosmetic procedures, and allowed herself to age naturally.
Follow Sheiresa Ngo on Twitter.