'Dancing With the Stars': Cheryl Burke Apologizes to Ian Ziering; 'I Lost a Lot of Respect for Myself; It Haunts Me to This Day'
'Dancing With the Stars' pro Cheryl Burke has something to say to Ian Ziering after all these years.
Cheryl Burke and Beverly Hills 90210 star Ian Ziering were partners on Dancing With the Stars Season 4. In the past, Burke has made some less-than-favorable comments about the actor. But now, the DWTS pro is apologizing for what she said about Ziering.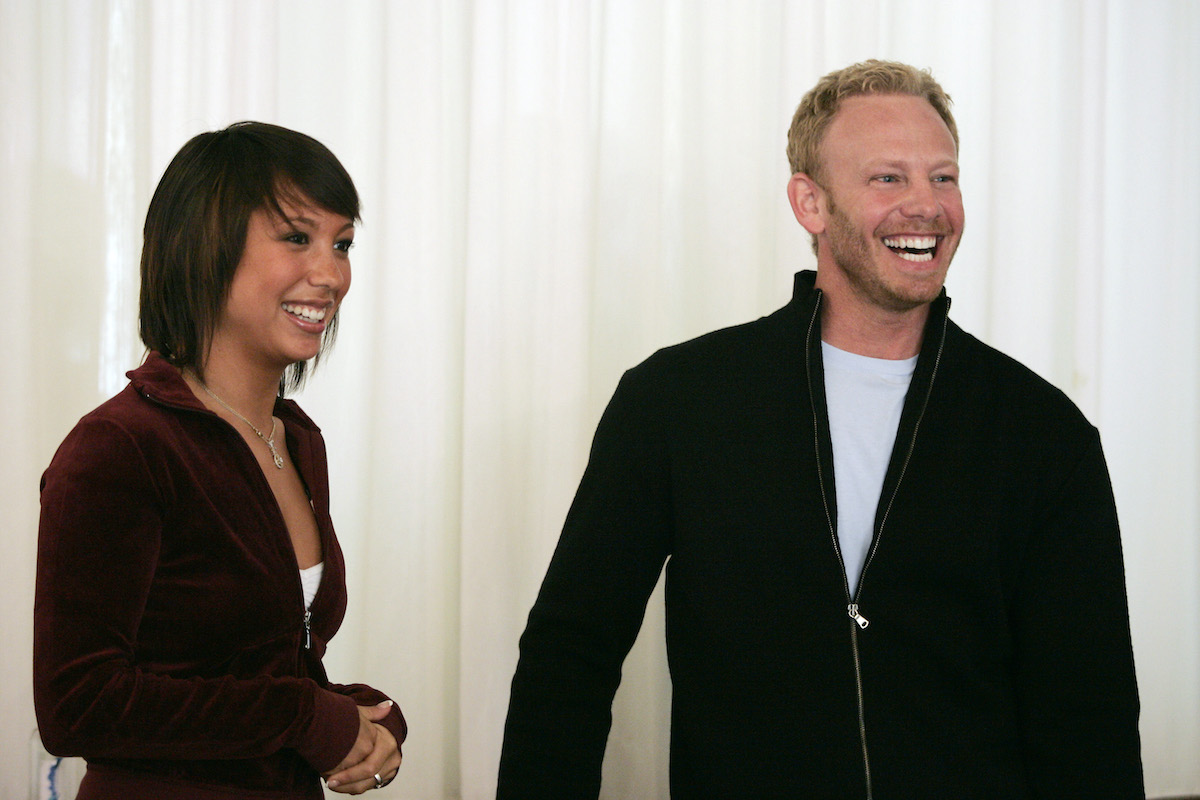 'DWTS' star Cheryl Burke once said Ian Ziering's name made her 'want to throw up'
In 2016, Burke was a guest on the Allegedly podcast with Matt Weiss and Theo Von. During the episode, she revealed how Ziering was her "least favorite" dance partner on DWTS. "The fact that his name is not EE-AN and it's EYE-AN makes me want to throw up," Burke said (via  E! Online).
Cheryl Burke wanted a different 'Beverly Hills 90210' star as her 'DWTS' partner
During the Allegedly podcast, Burke also mentioned the other Beverly Hills 90210 stars she would have preferred as her partner in season 4 of Dancing With the Stars. "I'm like, why, couldn't you give me Luke Perry or Jason Priestley?" Burke said. "Why you give me that guy? I know he's on 90210, but give me Screech [Dustin Diamond]."
Cheryl Burke doesn't 'dislike' Ian Ziering 
Despite what she said in the past about the actor, Burke spoke very highly of Ziering in her 2011 book Dancing Lessons. "Ian and I discussed what my future could hold," Burke writes in the chapter "Thanks, Partners." 
As Burke details in her book, Ziering helped her build confidence and encouraged her to see ideas through. More recently, Burke clarified how neutral she feels toward Ziering. 
"There's no like, there's no dislike," she said on the Pretty Messed Up podcast. "There's no good, there's no bad. I don't want to get a letter from the BBC again."
Cheryl Burke apologizes for saying she would 'rather slit her wrists' than dance with Ian Ziering again 
During the "Are You Dealing With a Narcissist?" episode of the Pretty Messed Up podcast, Burke apologized to Ziering. "The one thing I truly regret and want to make amends with is Ian Ziering," the DWTS pro began. She talked about past interviews where she was asked about her least favorite partner, to which her reply was: "something along the lines of 'I'd rather slit my wrists than dance with Ian Ziering again.'"
"I was completely out of line," Burke admitted, adding how there's no excuse no matter if it was a joke or not. With an understanding of how much her words hurt Ziering and his family, Burke was deeply apologetic. 
"I truly am so sorry for being so inconsiderate and just talking trying to get a reaction," she said. Burke also mentioned how most celebrities go on Dancing With the Stars to be vulnerable, and she used Ziering as a "punching bag" instead of uplifting him. 
"I took it to that next level of nastiness," she recognized. "I was so nasty. And I'm here to publicly apologize to Ian and his family." 
Burke has never addressed Ziering one-on-one about her comments. "I haven't had the courage," the pro dancer explained. Her co-host Rene Elizondo encouraged her to call Ziering and share her apology.
Time will tell if Burke gives Ziering a call. Showbiz Cheat Sheet reached out to Ziering's representation for comment, but did not hear back by the time of publication.