'Dancing With the Stars': Cheryl Burke Wants Producers To Avoid 'Bachelor Nation' Next Season
'Dancing With the Stars' pro Cheryl Burke pitched producers on the idea of not casting celebrities from 'The Bachelor' and 'The Bachelorette' next season.
Dancing With the Stars Season 29 has come to an end. The Bachelorette star Kaitlyn Bristowe and Artem Chigvinstev are the proud winners of the Mirror Ball, but some fans aren't too happy about it. While Bachelor Nation celebrated, pro dancer Cheryl Burke took producers aside to pitch them on idea of avoiding celebrities from The Bachelor franchise next season.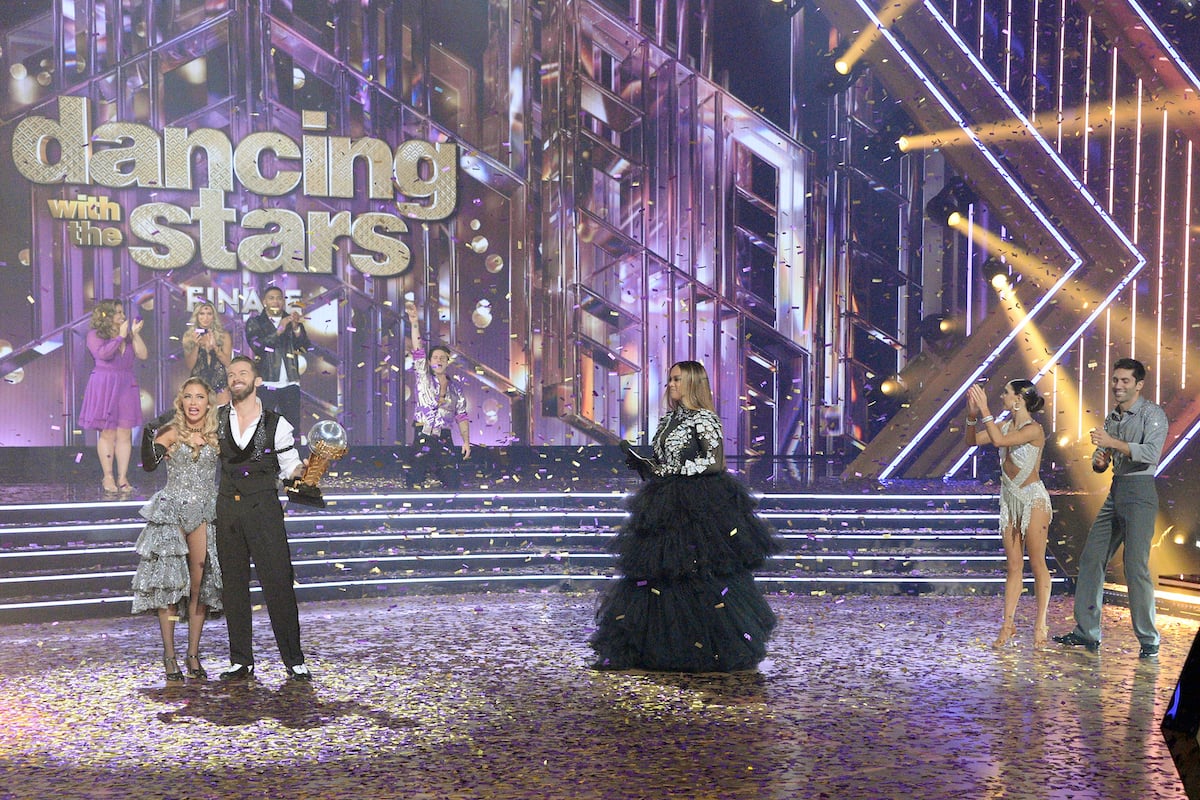 Artem Chigvintsev and Kaitlyn Bristowe won 'Dancing With the Stars' Season 29
Bristowe and Chigvinstev trumped Nev Schulman and his partner, Jenna Johnson, during the 29 finale of DWTS. 
"I honestly was like, 'Are they really going to let two Bachelorettes win?'" Bristowe told Variety, referencing Hannah Brown's win in season 28. Bristowe said Bachelor Nation, along with Chigvintsev and Nikki Bella's "loyal fans" helped get them advance in the competition. 
A Bachelorette has won Dancing With the Stars in the last two seasons. Now, Burke is convinced if more Bachelor Nation stars join the show's roster, they'll continue claiming the Mirror Ball.
Cheryl Burke thinks the judging on 'DWTS' was different in season 29
Burke has been very outspoken about the fairness of Dancing With the Stars this season. Burke spoke with Showbiz Cheat Sheet over the phone about the scoring this season and what she feels is a lack of consistency on the judges' part. 
"I think Derek's doing an amazing job, don't get me wrong at all," Burke said. "I think that what's missing is just the consistency. As I've said before, there [are] certain rules. We've always had [those rules] from day one when I started back in 2006." 
This year, the judges seem to pick and choose when those rules apply. Regardless of how Burke feels about scoring, she is happy for her colleague to have experienced victory. 
Cheryl Burke is happy Artem Chigvintsev won his first Mirror Ball 
Chigvintsev joined the Dancing With the Stars troupe in season 18. The following season, he was asked to dance as a pro. Despite his many seasons competing, Chigvintsev has never won the Mirror Ball — until now. 
"Artem has never won Dancing With the Stars before and he's been on for so many years," Burke explained during "The Mirror Ball We Didn't Win" of the Pretty Messed Up podcast. From a dancer's perspective, Burke says she and her co-stars were rooting for Chigvintsev or Pasha Pashkov to win season 29 of DWTS. 
Both Burke and her partner AJ McLean were happy for their cohorts, but something about another celebrity from Bachelor Nation taking home the Mirror Ball struck Burke. 
Cheryl Burke wants to avoid a conspiracy theory next season by not casting anyone from 'The Bachelorette'
The Bachelor, The Bachelorette, and all subsequent spinoff series have a fan club fondly referred to as Bachelor Nation. The millions of people tuning in to watch eligible men and women find love focus their attention on Dancing With the Stars when former Bachelors and Bachelorettes compete. 
"This is all about America," McLean said during the podcast. "It's all about the audience voting." Yes, the judges' scores had some pull in deciding the winner, but with fans of The Bachelor and The Bachelorette tuning in to Dancing With the Stars, a win from Bristowe didn't come as a shock. 
Burke pointed out the controversy happening on social media after the Dancing With the Stars finale on Nov. 23.
"A Bachelorette won last season as well," Burke mentioned. Brown and her partner Alan Bersten took home the Mirror Ball during season 28. Burke talked about the difficulty competing with such a large fan base. She even mentioned how she pitched producers about not casting anyone from The Bachelorette next season to avoid a conspiracy theory that DWTS will only allow ABC talent to win. 
Will season 30 of Dancing With the Stars feature more celebrities plucked from Bachelor Nation? Only time will tell.