'Dancing with the Stars': The Craziest Things Celebrities Revealed After the Show
Celebrities have often revealed that a crazy amount of preparation goes into competing on 'Dancing with the Stars ' -- and also a lot of drama.
Celebrities are often chased down to go on Dancing with the Stars to show what they got. But there is a lot of work and drama that goes into it. We have seen a lot of stars overcome it in the end and go on to win the mirror ball trophy. But we have seen even more contestants lose and reveal some crazy things after the show.
Over the years, many celebrities have revealed the behind-the-scenes preparation, from makeup to long hours in rehearsals. They also revealed the drama that we didn't see on the show with judges, producers, and professional dancers.
So what did the celebrities have to say about their time on the show? Here are the 15 craziest things celebrities revealed after Dancing with the Stars (ranked from mildly to most crazy).
15. Wendy Williams said she was pressured to say things for camera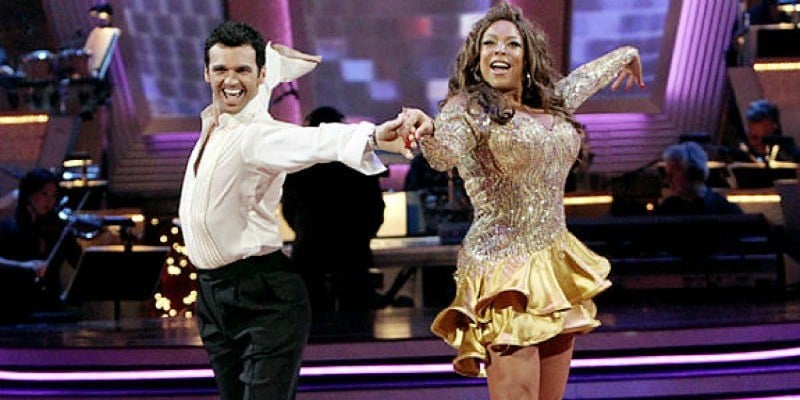 How real is the "reality show?" Well, talk show host Wendy Williams competed on Season 12, and afterward, she revealed that the show isn't totally unscripted. She claimed that producers did try to get her to say certain things for the camera.
"I know this as a participant, OK," Williams said on The Wendy Williams Show. "I'm reading, I'm like, 'Wait, this is not how I'm feeling today, and I wouldn't say that. I'm not going to say that,' I would tell the camera, so instead, I would say what I want to say."
This wasn't the only time the television host claimed she pushed back on saying lines. "When they put you in the room and you have to talk to the camera about your experience," she said on the Today show. "You know, the one-on-one with the camera — I was letting people know that they script you what to say. And I would look at my partner Tony Dovolani and say 'Tony, I wouldn't say this.'"