'Dancing with the Stars': The Craziest Things Celebrities Revealed After the Show
Celebrities are often chased down to go on Dancing with the Stars to show what they got. But there is a lot of work and drama that goes into it. We have seen a lot of stars overcome it in the end and go on to win the mirror ball trophy. But we have seen even more contestants lose and reveal some crazy things after the show.
Over the years, many celebrities have revealed the behind-the-scenes preparation, from makeup to long hours in rehearsals. They also revealed the drama that we didn't see on the show with judges, producers, and professional dancers.
So what did the celebrities have to say about their time on the show? Here are the 15 craziest things celebrities revealed after Dancing with the Stars (ranked from mildly to most crazy).
15. Wendy Williams said she was pressured to say things for camera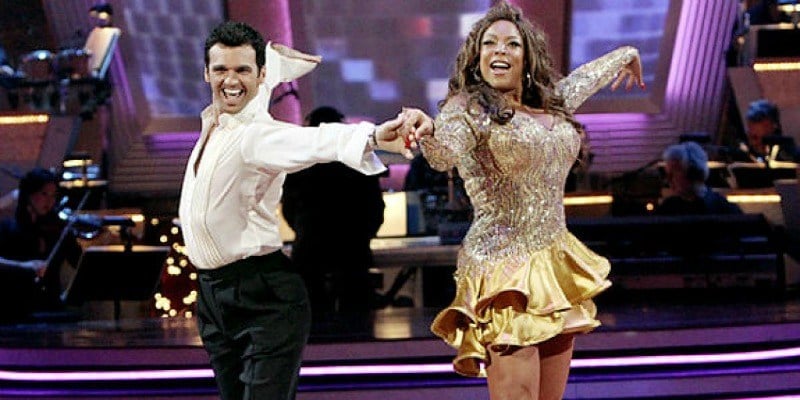 How real is the "reality show?" Well, talk show host Wendy Williams competed on Season 12, and afterward, she revealed that the show isn't totally unscripted. She claimed that producers did try to get her to say certain things for the camera.
"I know this as a participant, OK," Williams said on The Wendy Williams Show. "I'm reading, I'm like, 'Wait, this is not how I'm feeling today, and I wouldn't say that. I'm not going to say that,' I would tell the camera, so instead, I would say what I want to say."
This wasn't the only time the television host claimed she pushed back on saying lines. "When they put you in the room and you have to talk to the camera about your experience," she said on the Today show. "You know, the one-on-one with the camera — I was letting people know that they script you what to say. And I would look at my partner Tony Dovolani and say 'Tony, I wouldn't say this.'"

14. Michael Bolton said his mother was upset by Bruno Tonioli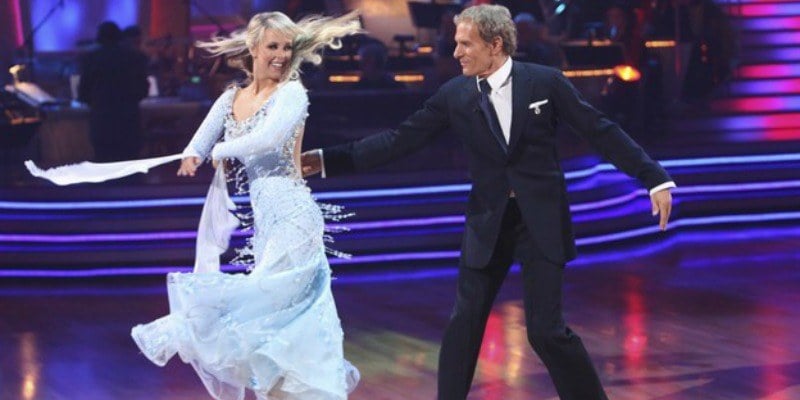 It's no secret that Bruno Tonioli doesn't hold back when it comes to judging contestants. But apparently, his comments about Michael Bolton really upset his 90-year-old mother.
"It broke my heart for her," Michael Bolton told People. "She was very angry. It's a good thing that there was an entire dance floor between her and Bruno."

13. Cloris Leachman said she was refused twice before getting on the show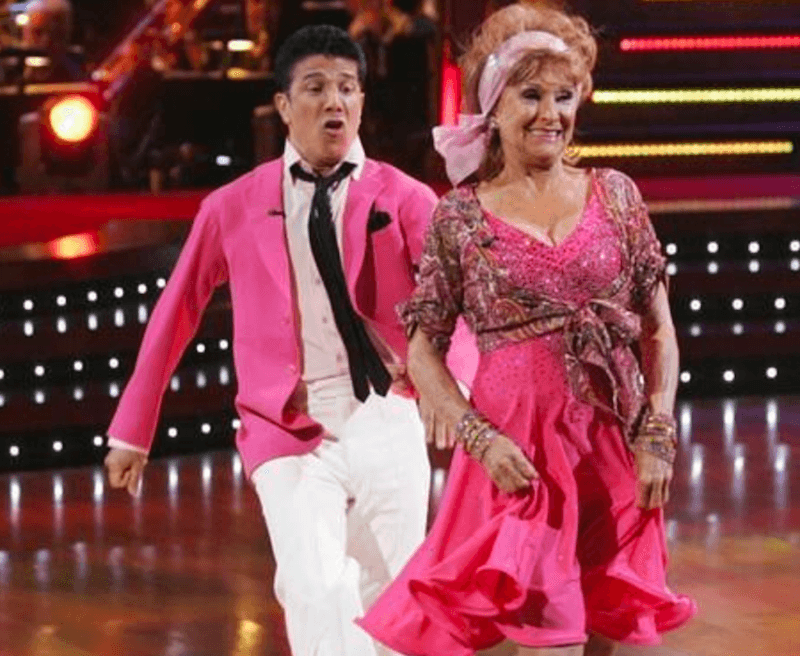 It's known that the show often tries to recruit certain celebrities only to be turned down. Sadly, the opposite was the case with Cloris Leachman.
"They turned me down twice because I was too old," she revealed to the New York Times. She, however, loved the idea of going on the show so much that she tried a third time — and got it!

12. Mischa Barton said her experience was like The Hunger Games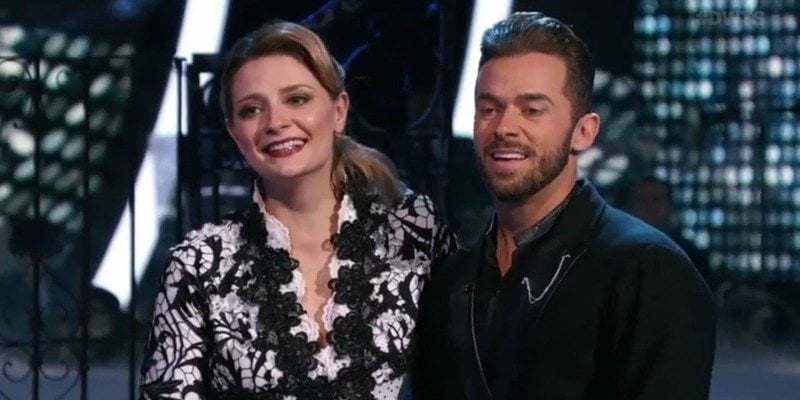 The actress definitely didn't have a smooth time competing for multiple reasons. "Ugh, I had no idea it would be so bad. I got told off by my dancer," she told The Ringer. That wasn't her only complaint.
"I was supposed to control the costumes," she continued. "I was told that I could do the design aspect of it, that's kind of the reason why I agreed to do it. That didn't happen. It wasn't collaborative like a choreographer on a film set."
And she didn't stop there. "I was so confused by it. It was like The Hunger Games," she also said of her experience. "It was all a popularity contest. It was awful. I was so glad to get kicked off."

11. Jerry Springer thought he would only last a week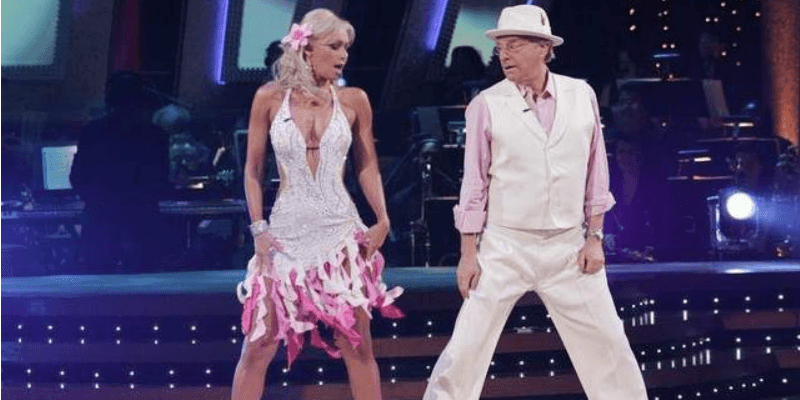 The talk show host didn't exactly impress people with his dance moves, but he did last more than a week. However, he lacked faith in himself and the show might have as well have too, given how his room was booked.
"I knew I'd be gone in the first week," he told Rosie O'Donnell. "The morning of the first show, which would be that night, the hotel calls and says what time will you be checking out. They had me booked for one week." But that was reportedly a mistake and not on purpose.

10. Peta Murgatroyd canceled her first rehearsal with Nyle DiMarco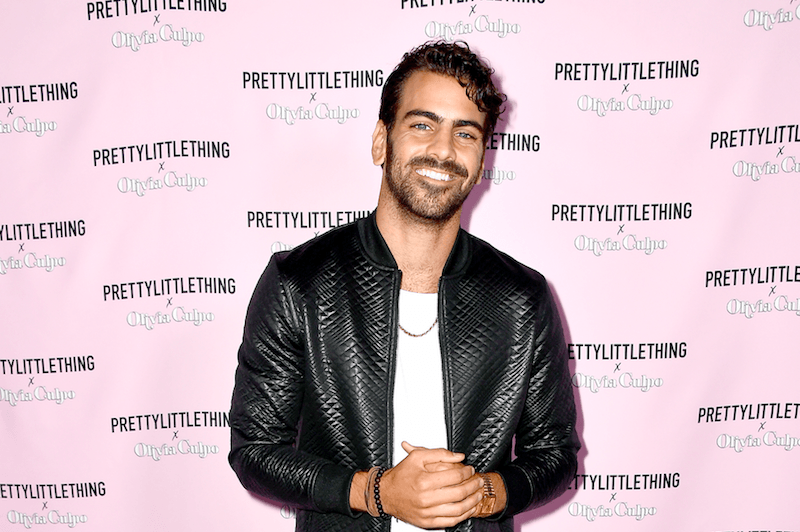 The deaf activist competed on Season 22 of the show. But he had a rocky start after pro dancer Peta Murgatroyd canceled their first rehearsal because she wasn't sure how to teach him. "She canceled our first rehearsal," DiMarco told Time. Things eventually worked out.
"I'm actually very visual," he continued. "Whatever Peta does and shows me how to dance, I'm able to pick up all those small, little details. Peta brings out the performance. She's a performer. I feel like I can see the music and can see how the character of the music actually flows. For me, that's music to my eyes."

9. Emmitt Smith claims producers made it seem as if he trash talked other competitors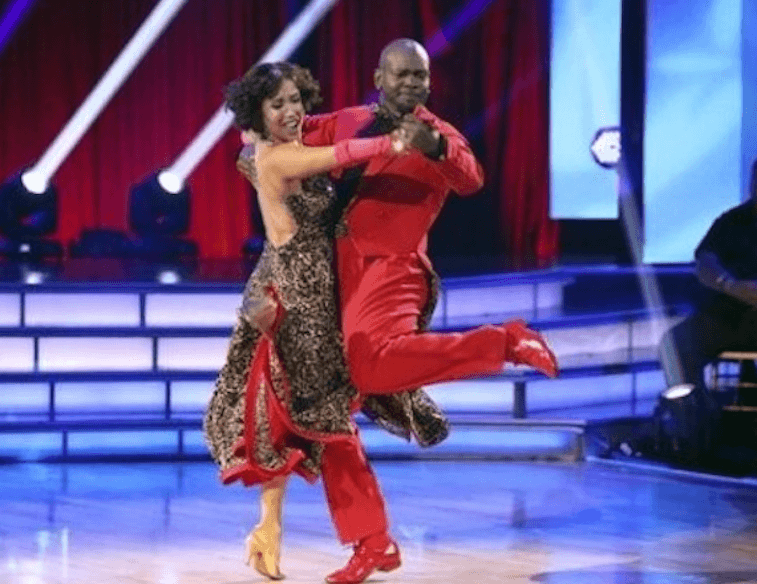 The football player was heard on the show saying he wasn't intimidated by another actor and Indy car racer that were also competing on the show, but he claims that's not actually what he said. Emmitt Smith revealed this to Esquire:
First of all, the show's producers cut it to make it look like I was going after those guys. If you know anything about me, I've never been a trash talker. That's not even part of my DNA. I have a great deal of respect for their dancing as well as their athleticism and acting abilities. And they didn't even show the entire clip. That's the power of cutting and editing.
He went on to explain that he was asked if he was intimidated by Apolo Ohno, Hélio Castroneves, or Gilles Marini, and then producers edited his answer to make it look as if he was being more competitive.

8. Alfonso Ribeiro revealed certain dances are saved for later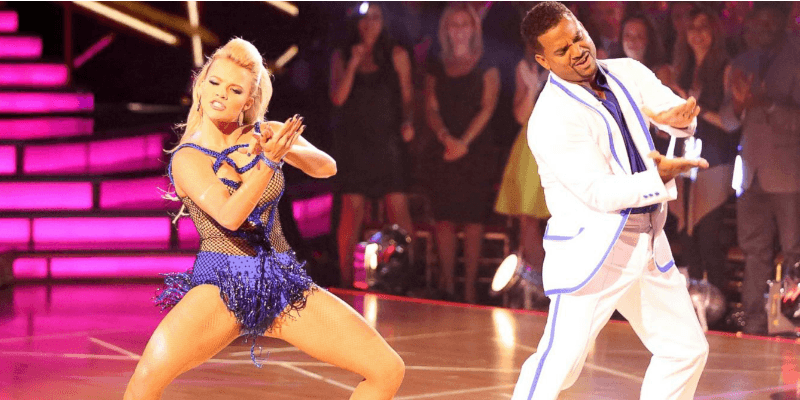 It turns out that dancing isn't enough to win the show. You have to come up with a strategy too. "There's a lot of manipulating going on with the producers, about what weeks you're doing which dances, and are you doing your best dances early or are you saving them for later," Alfonso Ribeiro said, according to AOL. "There's a lot that goes into pulling out a win on the show versus being the best."
This is why he didn't do the Carlton dance until the fourth week of his season. "The producers and I went back and forth as to when we were going to do it," he said, according to People. "We had decided that Week 4 was the best week for it."

7. Heather Morris, former backup dancer for Beyoncé, found show rehearsals hard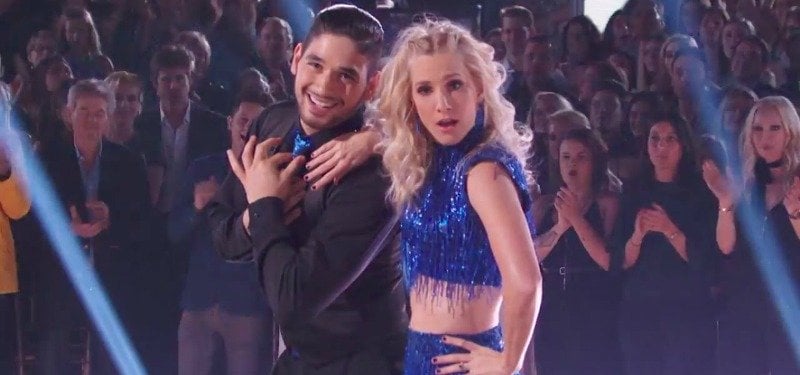 It seemed like former Beyoncé backup dancer Heather Morris was a shoo-in to win the show, but her partner was injured and she was eventually eliminated. She later shockingly revealed that rehearsing for the competition was a lot harder than we might have thought.
"There's a lot to it," the dancer told ET. She said it was "harder" now that she's older, also adding, "[DWTS is] very time consuming, but magical and powerful."

6. Johnny Ruffo revealed rehearsals could go as long as eight hours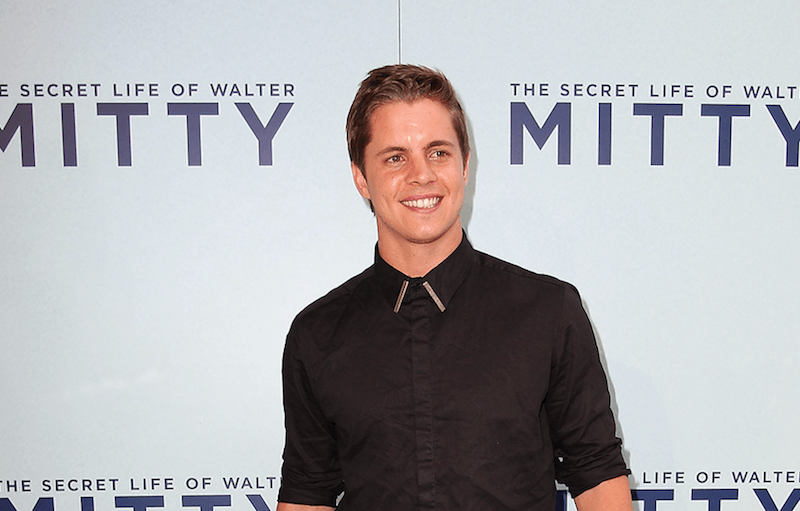 Viewers only get a small look at rehearsals on the show, but what we don't see is how long they actually go.
"The hardest thing was the rehearsals," Johnny Ruffo told PopSugar. "We'd be rehearsing probably six, seven, eight hours a day sometimes, and you'd feel it. Your whole body would be aching sometimes. The best part about it was Sunday night. The performances were so much fun."

5. Ian Ziering said contestants used to be kept separate before the show, but not anymore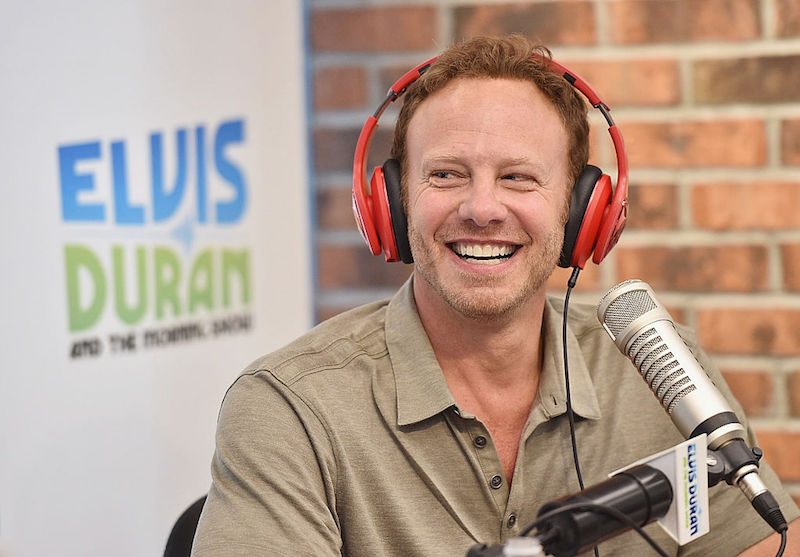 The 90210 actor revealed that he got the opportunity to meet the other celebrities before the show, which wasn't always the case. Ian Ziering told Buddy TV:
"Yes, we had a little 'getting to know you' party with several of my opponents and the other dancers. And that was really nice, they've never done that before.  In years gone by, they've only allowed the other dancers and the celebrities to meet on the day of the first filming.  So this was like a real nice 'Hey, how are you doing, getting to know you.'"

4. Tommy Chong said he turned in an audition tape to get on the show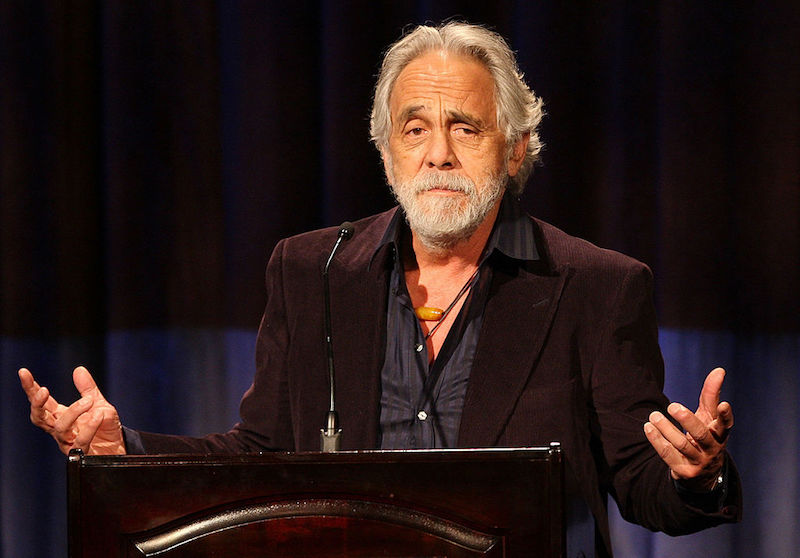 It's widely known that the show has a long list of celebrities they approach to go on the show. But some celebrities also audition to get cast.
"Well, my wife and my son said it would be cool if I went on the show," Tommy Chong told Thrillist. "Since they know I have a little bit of dancing ability, and so they submitted my tape two years ago, and I went on the audition and it went pretty good. So I started training and doing tango lessons on top, so here I am."

3. Zendaya refused to get spray tanned for the show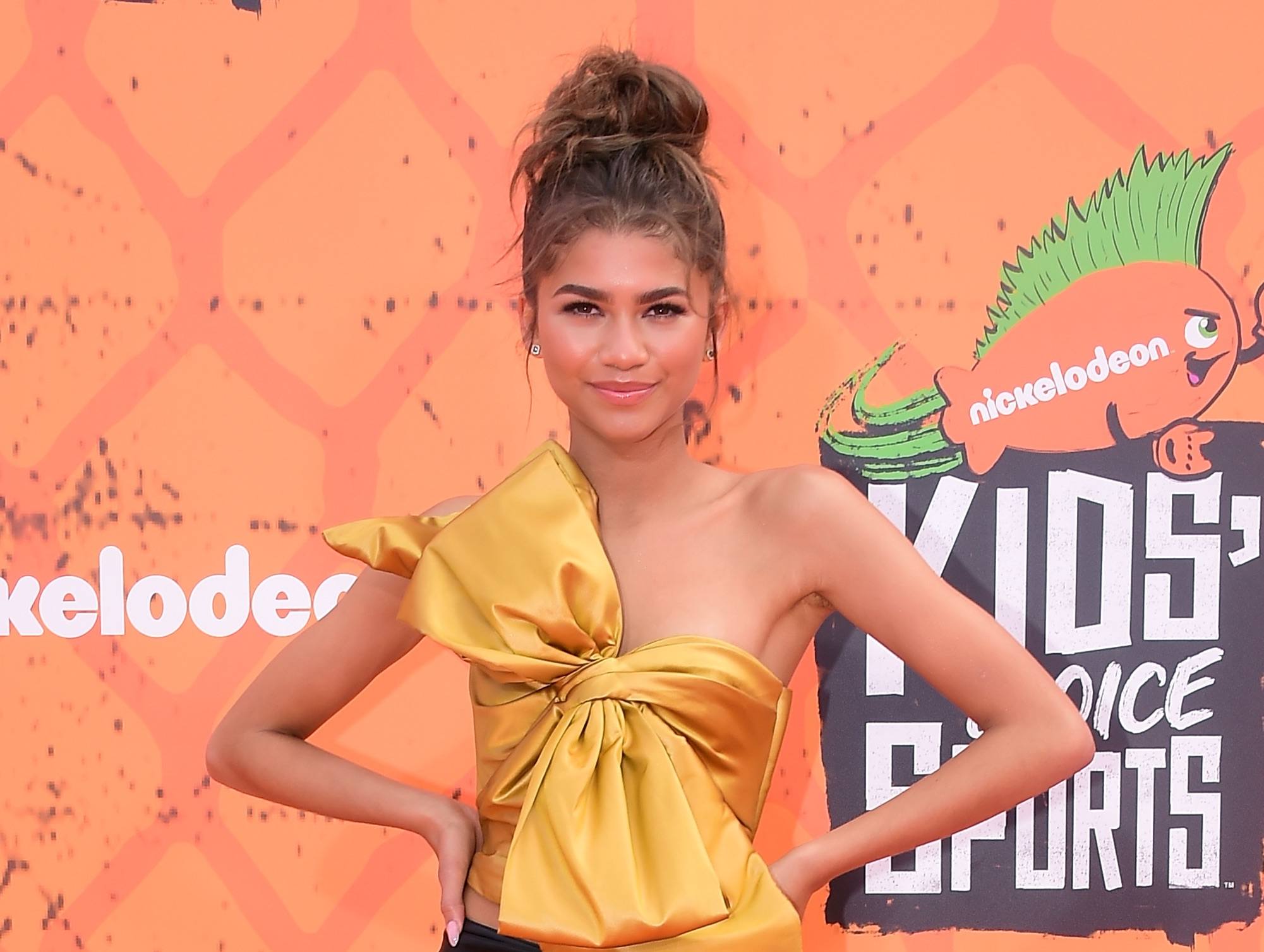 Dancing with the Stars goes through a crazy amount of spray tan every season to prepare the cast for performances. But Zendaya refused this with a great response.
"The only thing I refused to do was get a spray tan," she told W magazine. "I said, 'Guys — I'm half-black. I naturally glow from melanin.'"

2. Donny Osmond said producers wanted his age to be his 'story'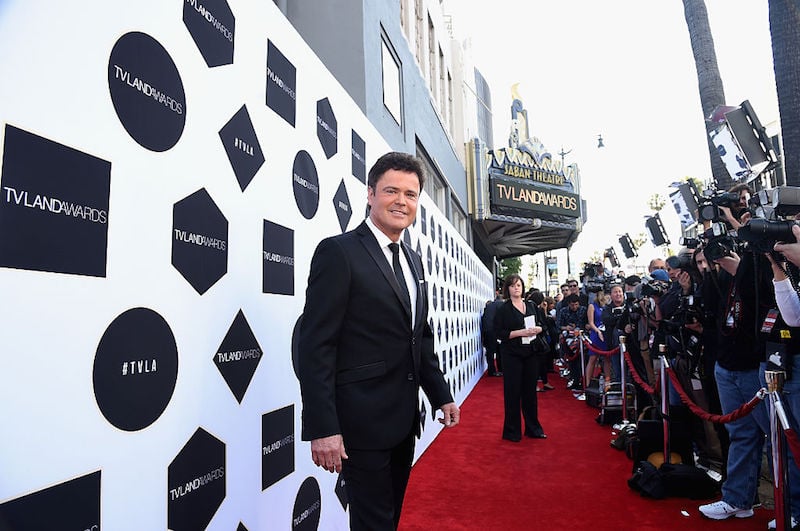 The celebrities who come in the show range in age, and Donny Osmond isn't the oldest to compete. However, it was a big part of his story on the show on purpose, due to his talks with producers.
"We did talk about it," Donny Osmond told Entertainment Weekly. "It was an interesting story. I am the oldest recipient to receive the mirror ball trophy. I'm almost 52. And I'm not trying to hide it either. It was an angle that the producers were interested in, but it wasn't the only thing they anchored on."

1. Redfoo was scared judges would treat him differently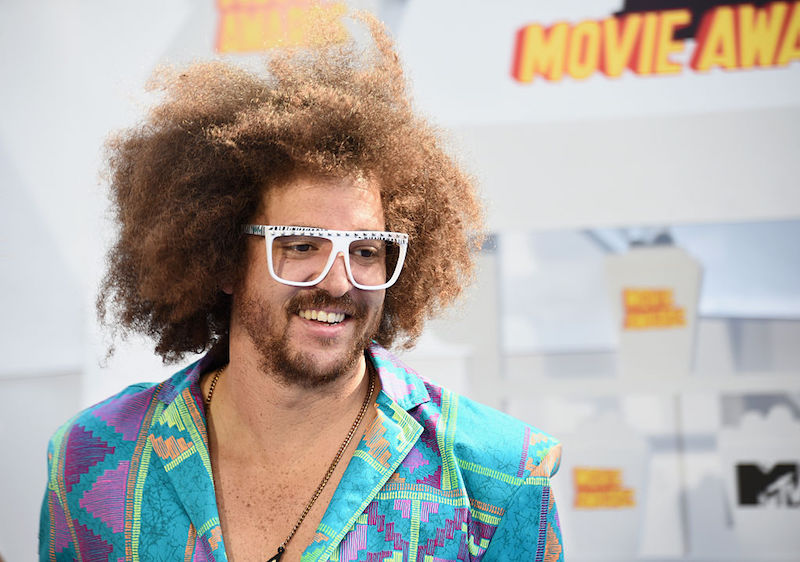 The performer didn't do well at all on the show, but he was nervous before he even got on the dance floor. That's because he was a guest judge before he was a contestant and he thought that meant that would affect how he would be scored.
"The only thing that I'm concerned about is that the other judges will try to show that they're not showing favoritism to me since we're now friends," he told Broadway World. "And [they] might actually over-criticize me to show the world that 'Hey, hey we're being fair here and we're going to judge Redfoo just as hard.'"
Follow Nicole Weaver on Twitter @nikkibernice.
Read More: Behind-the-Scenes Secrets of 'Dancing with the Stars'
Check out Entertainment Cheat Sheet on Facebook!