'Dancing With the Stars': Derek Hough Trolled by Girlfriend Hayley Erbert Over 'Queen Night' Outfit
"Dancing with the Stars" judge Derek Hough was trolled by girlfriend Hayley Erbert in the comments section of his latest Instagram post.
Dancing with the Stars judge Derek Hough was hilariously trolled by longtime girlfriend, Hayley Erbert on Instagram over the outfit he donned for an evening of competition dedicated to the music of Queen. Hough showed off his look on social media, asking fans which style of his overall ensemble they preferred. It was there that Erbert made her feelings known, prompting dozens of likes from the show's viewers.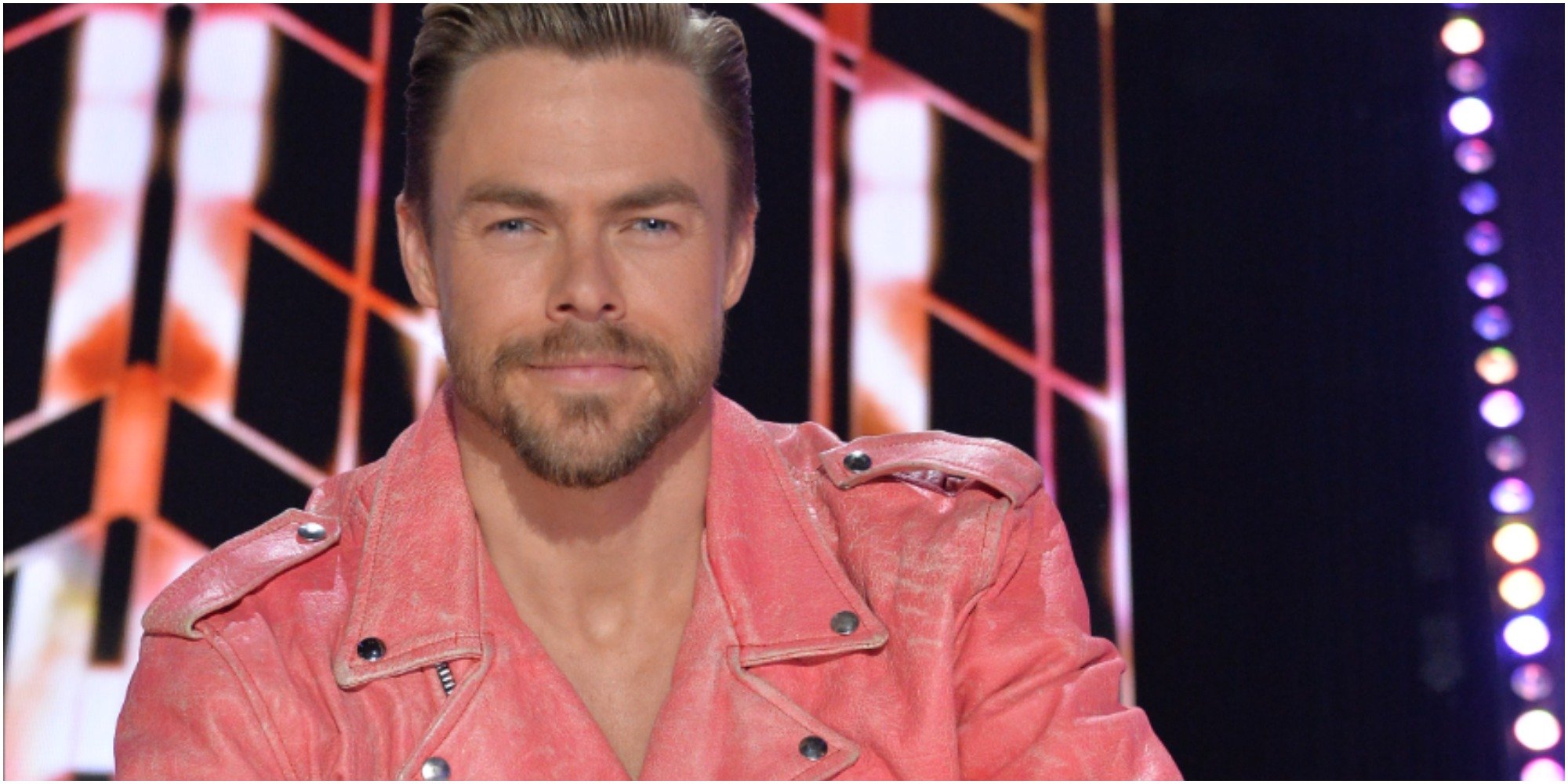 Derek Hough honored Queen frontman Freddie Mercury
Queen frontman Freddie Mercury was the epitome of rock and roll style.
Subsequently, the singer and songwriter for the iconic rock group was well known for his flamboyant fashion choices. Many of these were honored during Dancing with the Stars "Queen Night."
"Freddie's style was very single-minded and always tight," says stylist and creative consultant Charlotte Pilcher to British Vogue.
She spoke of his desire to wear tight white pants, skinny vests, "and a seasoning of the Seventies US motorbike cop series Chips… with Versace glamour." Mercury also favored military jackets studded with epaulets on stage.
Hough emulated the singing star with the costume he donned as a judge for the evening of ballroom dance performances.
He shared this ensemble with fans in a slideshow of two Instagram photographs and asked their opinion on which they preferred.
Erbert trolled Hough over one clothing item
In the first image, Hough showed off a costume that consisted of a white tank and pants. This was followed by a second slide where he added a Mercury-inspired pink jacket.
However, in the comments section of the post, longtime girlfriend Erbert took aim at one clothing item in particular.
"Are you wearing a mesh tank?!" she questioned, followed by two applauding hand emojis.
Subsequently, Hough's fellow Dancing with the Stars castmate Jenna Johnson echoed Erbert's comment.
She said, "It's the fishnet tank top for me."
Fans reacted to Derek's Queen-inspired look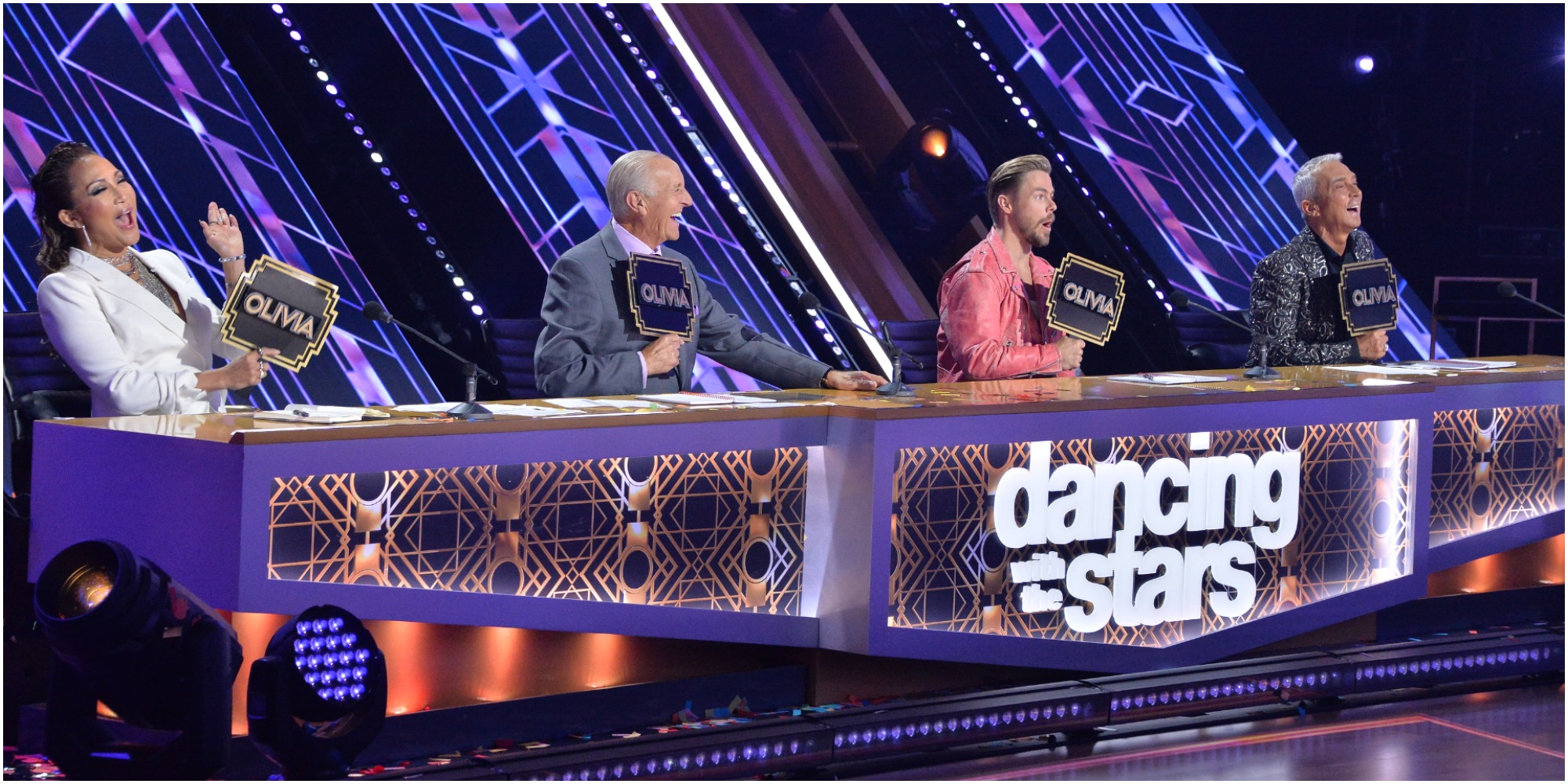 Fans of the six-time mirrorball-winning pro shared their reactions to the sassy snaps. They wrote whether or not they liked the Queen-inspired outfit with or without the jacket in the comments section of Hough's post.
"Amazing color! Love the jacket!!" penned one follower.
Secondly, an Instagram user emphatically stated, "No jacket!"
Thirdly, a fan asked, "Would Freddie wear the jacket?? I know he wore the tank, but I don't remember a similar jacket."
Subsequently, the series will honor the music of Janet Jackson in its rotation of theme nights for this season of competition. How Jackson's military look will inspire Hough's fashion remains to be seen when that episode airs on Nov. 8.
Dancing with the Stars airs Mondays at 8 p.m. EST on ABC.