'Dancing With the Stars': Derek Hough Spills Wedding Day to Hayley Erbert Won't Have This 1 Traditional Moment
Dancing With the Stars judge Derek Hough is already in wedding planning mode! Just two weeks after popping the question to longtime girlfriend Hayley Erbert, Hough is spilling wedding day details. Hough is looking toward the future and his wedding day on the heels of a stunning proposal at the couple's California home. The six-time DWTS mirrorball winner spilled that while he is hopeful for a day to remember alongside his beautiful bride, their wedding day will likely be missing one traditional moment.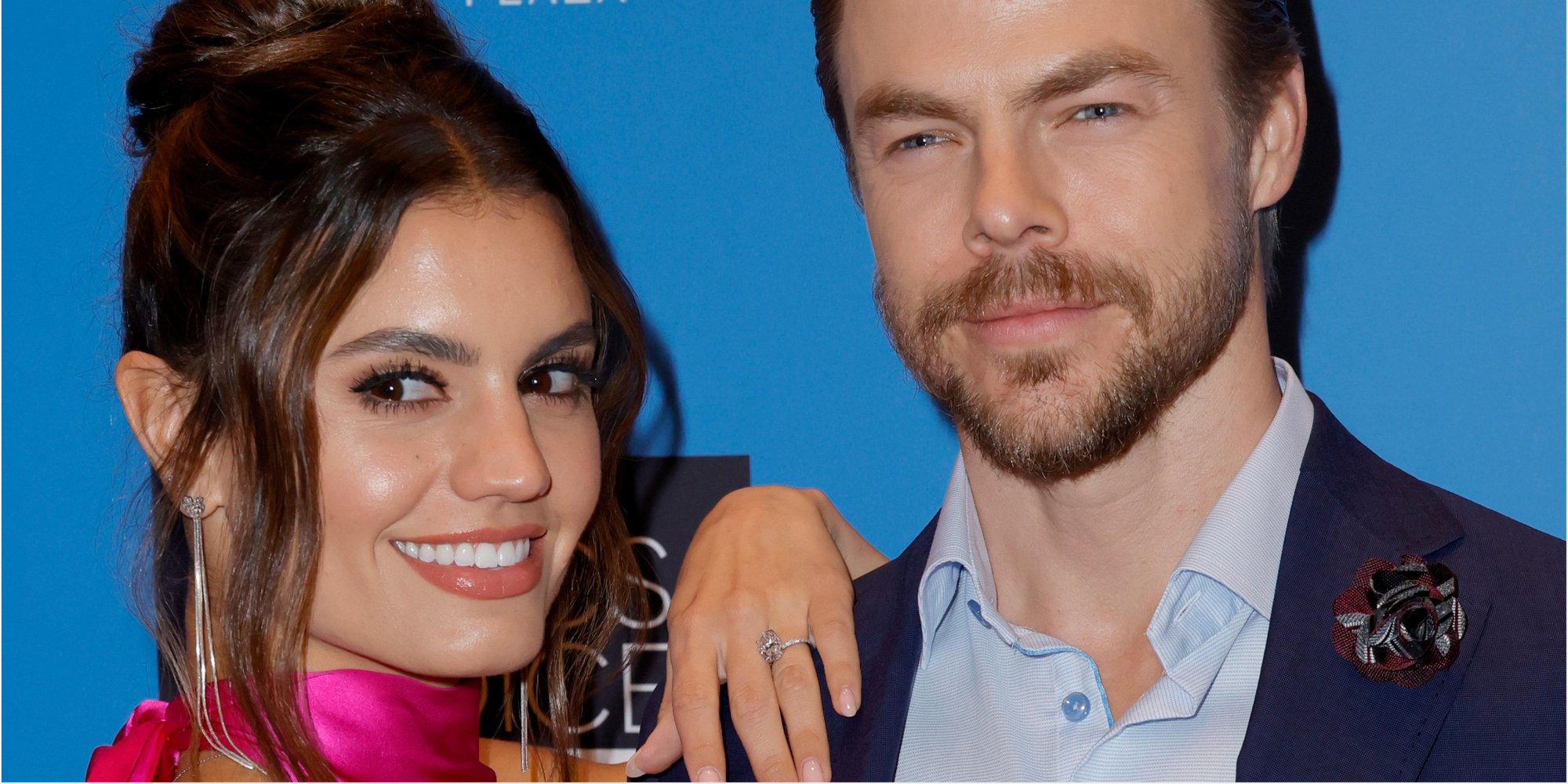 Derek Hough and Hayley Erbert became engaged in early June
The Dancing with the Stars judge announced the happy news on Instagram that he asked Erbert to marry him after seven years of dating.
He shared a photo where he held Erbert in a loving embrace. The professional dancer wrapped her legs around Hough's waist as the couple stood in a floral-accented area of their home, lit with a dozen candles.
"It's only the beginning…the beginning of forever," Hough wrote in the accompanying caption of the stunning photograph.
Erbert also shared the same image and caption on her Instagram.
The couple began dating in 2015 after meeting on DWTS. Erbert was a dancer on the show for seven seasons and four tours. Hough was a pro, winning six mirrorballs during his tenure on the series.
The couple's wedding day will be minus this one traditional element
Hough and Erbert, currently performing in the Las Vegas show Derek Hough: No Limit at the Venetian Hotel, spend most of their working time performing on stage.
However, Hough admitted that on their wedding day, they would leave the dancing to others.
Hough told People Magazine, "Everybody's like, 'Are you guys are going to have a dance?' I'm like, 'No, no, no. We're going to enjoy the night; y'all are going to perform for us!'"
The Emmy-winning performer appears to have already booked several big names to perform at their upcoming nuptials.
This event may occur sooner than later, as the couple admitted they do not want a long engagement to the publication.
"I'm not going to name names right now, but I've already asked a few people to perform at the wedding, and they've already committed," Hough claimed. "So it's going to be a full-on festival — I'm very excited about it."
Derek Hough will return to 'Dancing With the Stars'
We're speechless ❤️💍 Congrats on your engagement @derekhough and @hayleyerbert!! pic.twitter.com/weAzmmKqEk

— Dancing with the Stars #DWTS (@DancingABC) June 2, 2022
Hough will return as a Dancing With the Stars judge this fall, confirmed to Entertainment Tonight.
However, Hough expressed he was initially unsure about switching to the streaming platform Disney+ from the ABC network.
However, he quickly warmed up to the idea.
"At first, I was like, 'Wha? What does that mean?!' But within 10 seconds, I was very excited about it," Hough admitted. "I think that's where many things are moving toward."
He continued, "Dancing With the Stars has always been a trailblazer. They've always been the first to do things. So to move into this area is bold and brave, and I'm very excited to be a part of that new phase in television!"
Dancing with the Stars will make its Disney+ debut this fall.
RELATED: 'Dancing With the Stars': Carrie Ann Inaba Claims Tyra Banks Is 'Family', Host's Return Remains Unconfirmed