'Dancing With the Stars': Derek Hough Would Dance Again if This Singer Were His Celebrity Partner
Dancing With the Stars judge Derek Hough has claimed that he would dance again on the series if this singer were his celebrity partner. Hough has acted as a judge on the reality series that made him a household name for one year. He replaced head judge Len Goodman for the show's 29th season of competition.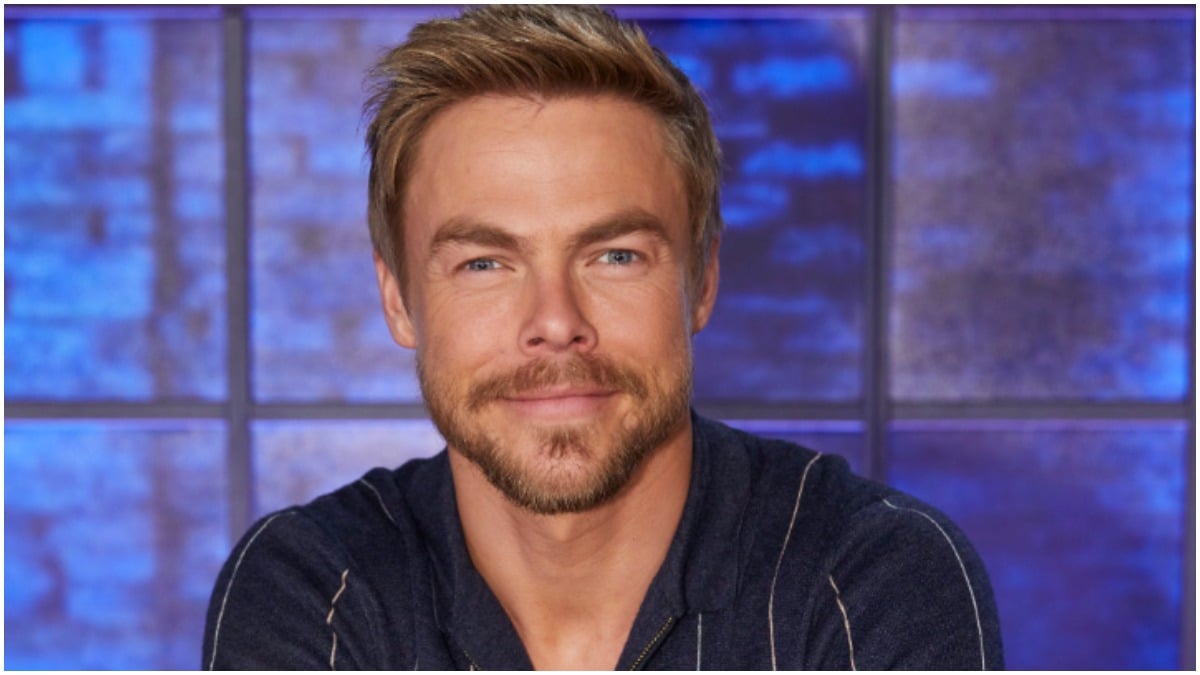 Derek Hough has been a 'Dancing With the Stars' mainstay since season 5
The six-time mirrorball winner has been an integral part of Dancing With the Stars since 2007. Hough made his debut during season 5 when he was primarily known as the little brother of ballroom pro-Julianne Hough.
Hough claimed that his first celebrity partners were none too impressed with his skills. "I'll never forget it," Hough said to The Salt Lake Tribune. "My first couple partners were, like, 'Who is this 12‑year‑old boy I'm dancing with?' Honestly, I felt like I was just kind of faking it. Trying to prove myself to my partners."
Hough would come in 4th place his first season alongside former 90210 star Jennie Garth and 6th with actor Shannon Elizabeth. In season 7, he hit his stride, winning with Brooke Burke and winning five times subsequently with Nicole Scherzinger, Jennifer Grey, Kellie Pickler, Amber Riley, and Bindi Irwin.
Derek Hough said of a return 'never say never'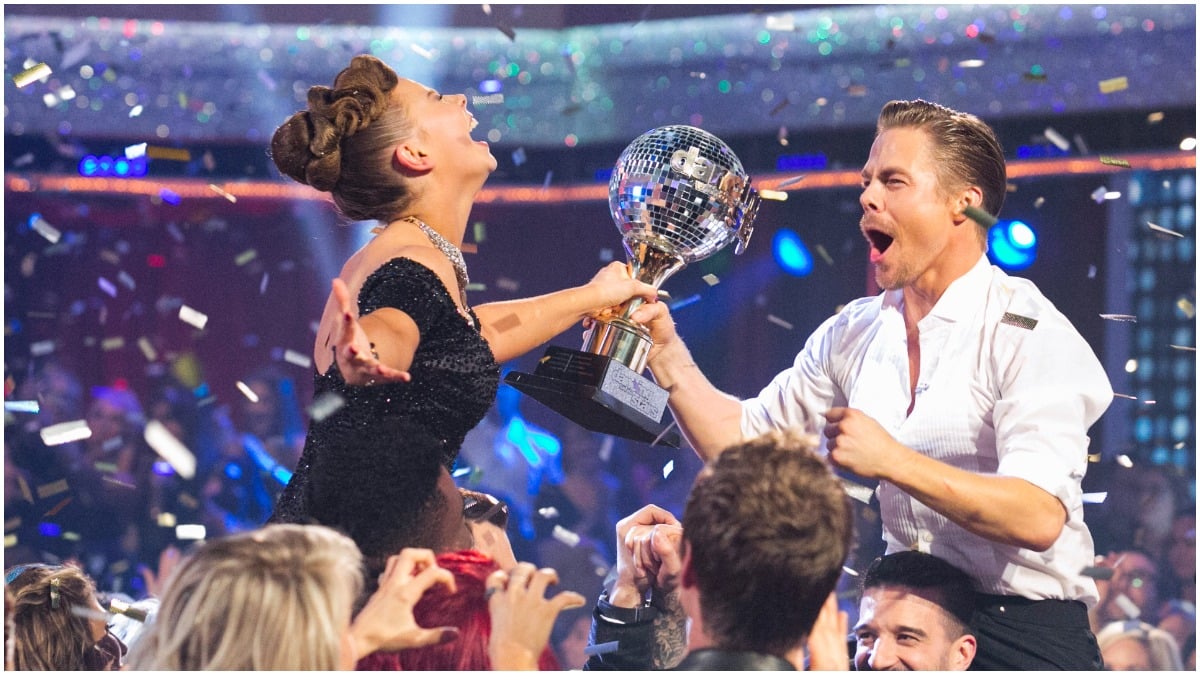 RELATED: 'Dancing With the Stars': How Some Pros Really Feel About Derek Hough On the Judges' Panel
Ahead of the 27th season of Dancing With the Stars, the dancer addressed rumors of a return to the series. At the time, he was working on the NBC series World of Dance, where he judged performers alongside Jennifer Lopez and Ne-Yo.
"I will never say never," Hough said at the time to Us Weekly. "Listen, I'm an advocate for dance, and I'm an advocate for entertaining. I'm an entertainer and here to serve the audience, create stories, and serve the world of dance. So anyway I can help, I'll be happy to do it."
Derek Hough made a triumphant return to 'DWTS' in a different capacity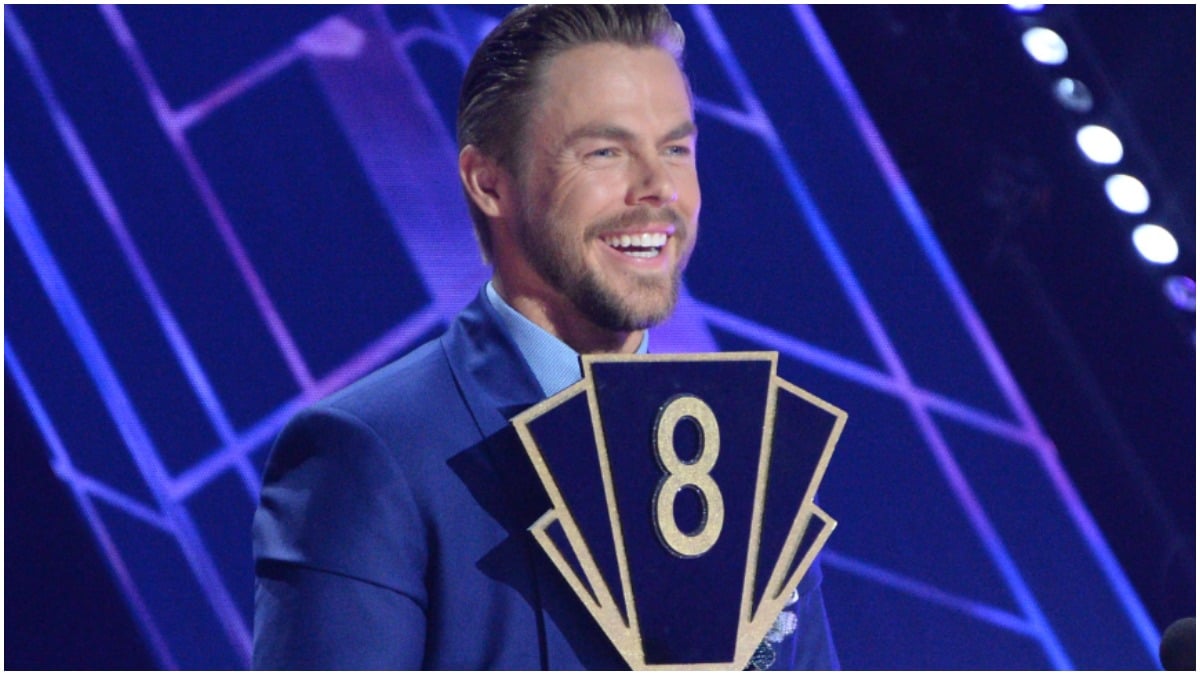 RELATED: Cheryl Burke Feels Like 'Dancing With the Stars' Isn't the Same Because of This Judge, Considers Retiring
He returned to the ballroom competition show during season 29 where he sat in for Len Goodman. The head judge could not travel to the United States from his London home due to COVID-19 restrictions. Hough judged alongside Carrie Ann Inaba and Bruno Tonioli as they navigated a difficult season of competition. Not only did the show introduce a new host, Tyra Banks, it also had to navigate the many health protocols set in place for both the cast and crew of the ABC show to remain safe.
The dance pro gave in-depth criticism to the performing celebrities when needed and appeared to have cemented his role on the show. When it was revealed that Goodman would return to the show for season 30, Hough's role on the series appeared to be in jeopardy.
Those rumors were put to rest when ABC announced that Hough would retain his place at the judge's table reported Entertainment Tonight. Hough addressed the four-judge table in an interview on The Kelly Clarkson Show.
"I'm excited about this season because Len's gonna be back, so there's gonna be four of us behind the judges' table. I'm trying to think where I'm gonna sit," Hough said. "I might just sit on his lap and go, 'What'd you think, Len? What'd you think about that, darling?'"
Derek Hough would return to the show as a pro on one condition
In an interview with Kelly Clarkson for her talk show, Hough claimed that there would only be one person who could get him to return to the ballroom floor as a competition, Celine Dion.
He met Dion during his first season on the show when she was a performer. Dion told Hough that she loves to dance and dances after her shows.
"She'll do her show, and then she goes to dance class and does dance for a couple of hours. I'm like, 'What?' So she'd be great," Hough said.
Dancing With the Stars returns to ABC beginning Monday, September 20, 2021, at 8/7c.