'Dancing With the Stars': Emotions Run High After Jimmie Allen's Horror Night Performance
Last night, the Dancing with the Stars ballroom transformed into a horrifying sight. Some of the biggest scary movies like Stephen King's IT, James Wan's Saw, and John Krasinski's A Quiet Place inspired the Horror Night performances in season 30. Find out why fans can't stop talking about Jimmie Allen and Emma Slater's performance inspired by Allen's family and the emotional movie A Quiet Place.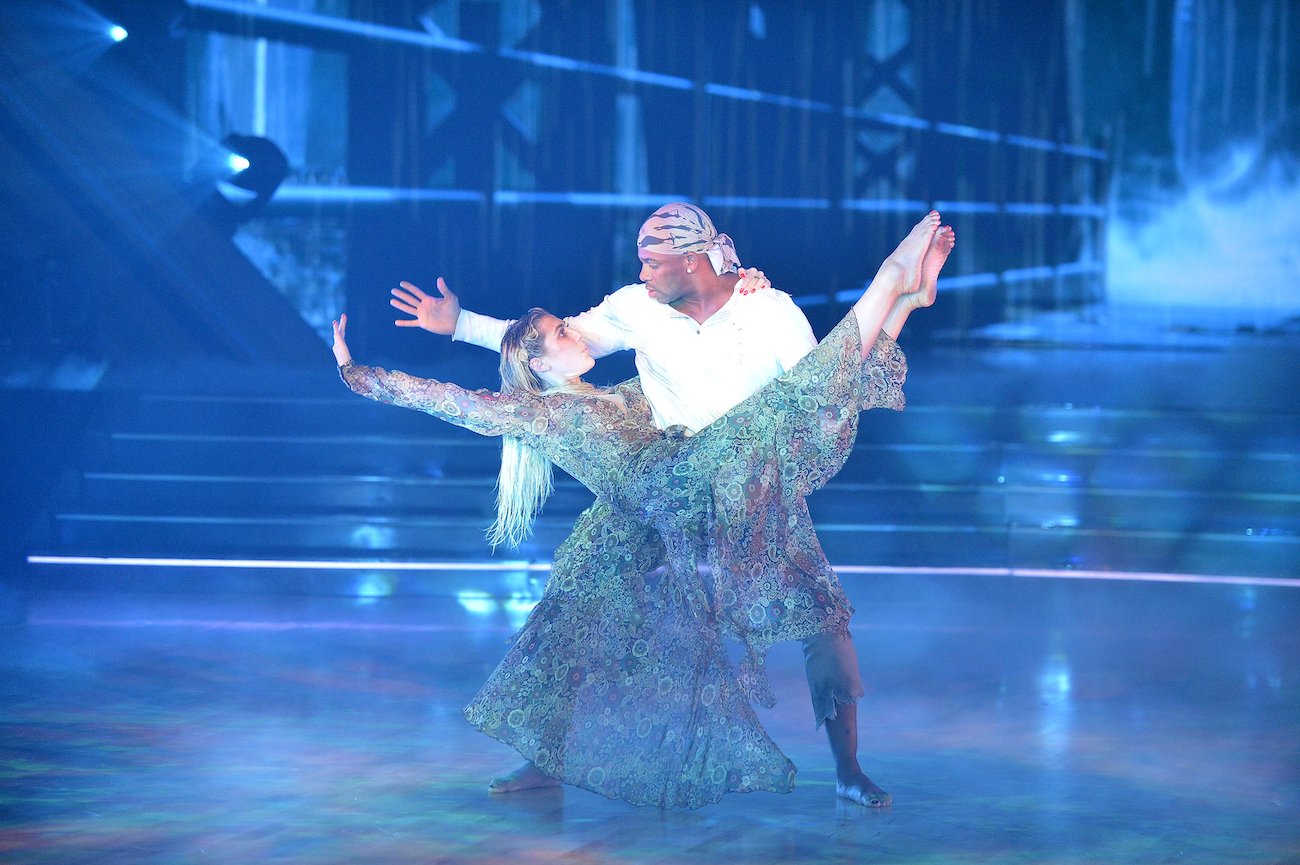 'Dancing with the Stars' Horror Night brings two perfect scores 
The season 30 competition is starting to heat up. Last week, JoJo Siwa and her partner Jenna Johnson received the first perfect score of the season. This week, the duo impressed the judges once again, earning a 40/40 for their jazz to "Anything Goes" by District 78 featuring Patrice Covington, as inspired by IT. 
Siwa and Johnson weren't the only duo to earn a perfect score during Dancing with the Stars Season 30 Horror Night. Basketball star Iman Shumpert and his partner Daniella Karagach performed a contemporary dance to "I Got 5 On It (Tethered Mix from US)" by Luniz ft. Michael Marshall. The US-inspired dance earned the couple their first perfect score of the season.
Jimmie Allen breaks down after emotional performance inspired by 'A Quiet Place' 
Like Shumpert and Karagach, Allen and Slater performed a contemporary dance. Their emotional performance was set to "Say Something" by Daniel Jang and inspired by Krasinski's 2018 film A Quiet Place. 
"I loved it," head judge Len Goodman told the country singer after the fact. "It held my attention and I thought that music was really tricky, and yet you managed to dance right along with it." 
"It's unbelievable, horror night and here we are getting emotional," Derek Hough added. "That was the power of what you created right there." 
Bruno Tonioli and Carrie Ann Inaba echoed Goodman and Hough's sentiments. Altogether, the judges awarded the duo a 38/40. 
Jimmie Allen reveals why he was so emotional after 'DWTS' Horror Night performance 
Allen and Slater both fell to the ground at the end of their contemporary dance. The country singer took a moment on the floor, rising with tears in his eyes to receive his critique from the judges. 
"As a parent, it just hit me," Allen tells host Tyra Banks after receiving his scores. "I would sacrifice anything for my kids — my career, my life, anything. Emma was like, 'Get involved emotionally,' and it just clicked as soon as the song started." 
'Dancing with the Stars' fans 'moved to tears' by Jimmie Allen and Emma Slater's performance
Like the judges, fans were impressed with Allen's performance last night. "That was THE dance of the season for me so far," a fan replied to Dancing with the Stars' tweet. "Beautiful, powerful, and emotionally charged. I was completely moved to tears. Amazing!!" 
Most fans thought the duo deserved a perfect score for their Horror Night performance. "Beautifully done," replied another fan. "Choreographed, performed, it is also what we need from you guys — we need heart — that is the muscle that needs to be flexed the most!"
Many fans can't wait to see more from Allen and Slater in Dancing with the Stars Season 30. New episodes air Monday nights at 8 PM EST on ABC.