'Dancing With the Stars' Fans Call Foul Over 'Underscoring' of Cheryl Burke and Cody Rigsby
Dancing with the Stars, viewers call foul over what they believe is a judge's pattern of underscoring Cody Rigsby and Cheryl Burke. In the caption of a social media post shared by the series to honor their "Queen Night" Foxtrot, fans reacted to the low scores the couple received from series judges Carrie Ann Inaba, Len Goodman, Derek Hough, and Bruno Tonioli.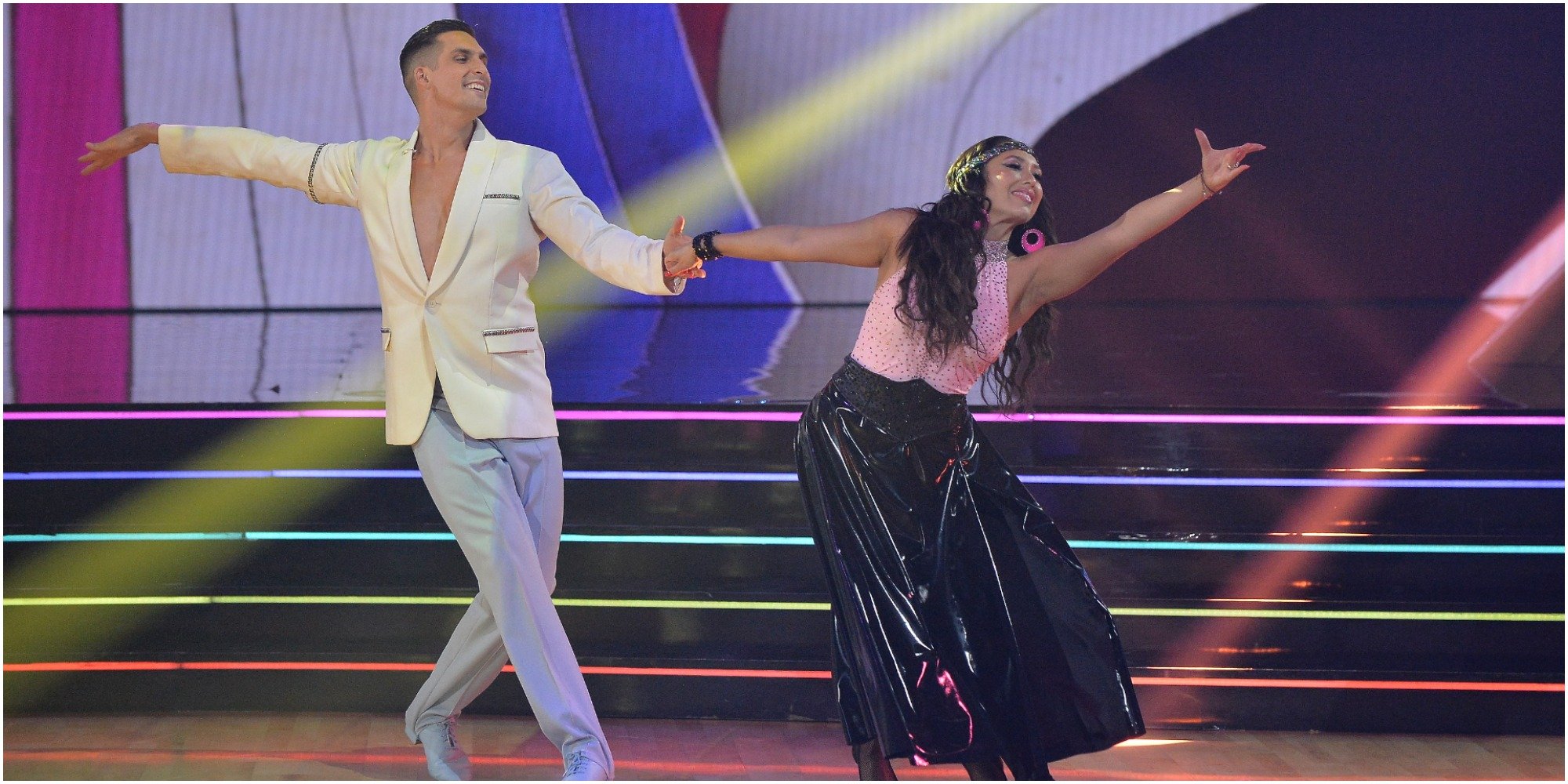 Cheryl Burke and Cody Rigsby were the first couple to dance while in quarantine
After only one week as competitors, the duo faced extraordinary circumstances in thier ballroom journey after Burke tested positive for coronavirus (COVID-19). She and Rigsby quarantined and had to had in raw rehearsal footage of their performances to the judges instead of performing live.
Subsequently, Rigsby, who had also tested positive, performed a remote routine with Burke from their respective homes in week three. The judges cited difficulty in judging them as a couple as they performed side-by-side.
Burke and Rigsby faced an uphill battle as the weeks progressed as both recovered from the effects of coronavirus while maintaining a heavy rehearsal and work schedule.
'DWTS' fans called foul on what they believe is 'underscoring' by judges
After an emotional package where Rigsby spoke of his best friend who passed, he dedicated a Foxtrot to Queen's "You're My Best Friend" to their relationship.
Dancing with the Stars paid tribute to the couple's performance in an Instagram slideshow of three photographs.
In the caption, they wrote, "Always keep your besties close. Beautiful Foxtrot from Cody Rigsby and Cheryl Burke."
Fans believed that the judge's reactions to Rigsby and Burke's performance were yet another week where they were Cody Rigsby was underscored.
"They are so underscored every week," penned one fan.
"This was a beautiful piece, and it broke me to tears !!! May your friend Rest In Peace, sending you so much love," shared a second follower in the post's comments section.
"Rooting for Cody!!! I don't know why they keep low-scoring him when he keeps taking the judge's coaching tips. There's favoritism going on," claimed a third Instagram user.
"Your so awesome, Cody. I don't know why they score you so low !!! Best out there," expressed a fourth fan.
Rigsby's reaction to the judge's opinions? He told The LA Times, "I have to remind myself not to be a victim of a television storyline," he says, "and to have fun because that's what this is all about. To quote myself: 'It's not that deep, boo.'"
Cody and Cheryl received two judges's points for their relay dance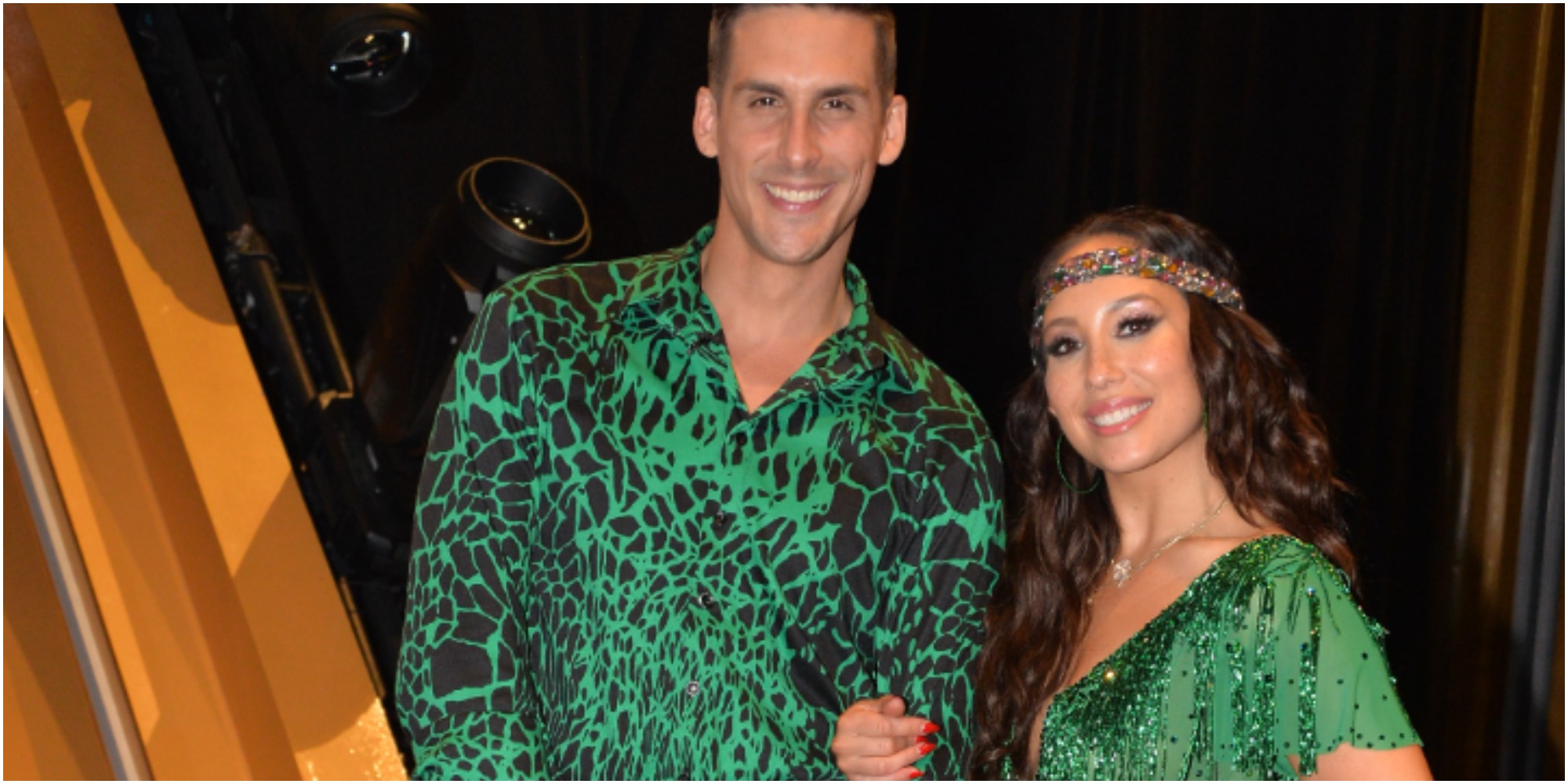 After their performance, Rigby and Burke performed a relay dance for extra judge's points. They performed a Jive to the Queen song "Crazy Little Thing Called Love."
The couple competed against Michael "The Miz" Mizanin and Iman Shumpert. While The Miz did not receive any extra points, Shumpert and Rigby received two added judge's points to their overall scores.
The Miz and his professional partner Witney Carson were eliminated at the episode's close.
Dancing with the Stars airs Mondays at 8 p.m. EST on ABC.