'Dancing with the Stars' Fans Celebrate Bruno Tonioli's 'Touching' Feedback for Second Place Winner JoJo Siwa
A record-breaking number of votes came pouring in during the Dancing with the Stars Season 30 finale on Nov. 22, 2021. While many viewers can't stop talking about who won Dancing with the Stars Season 30, others are celebrating the sweet moment between JoJo Siwa and Bruno Tonioli.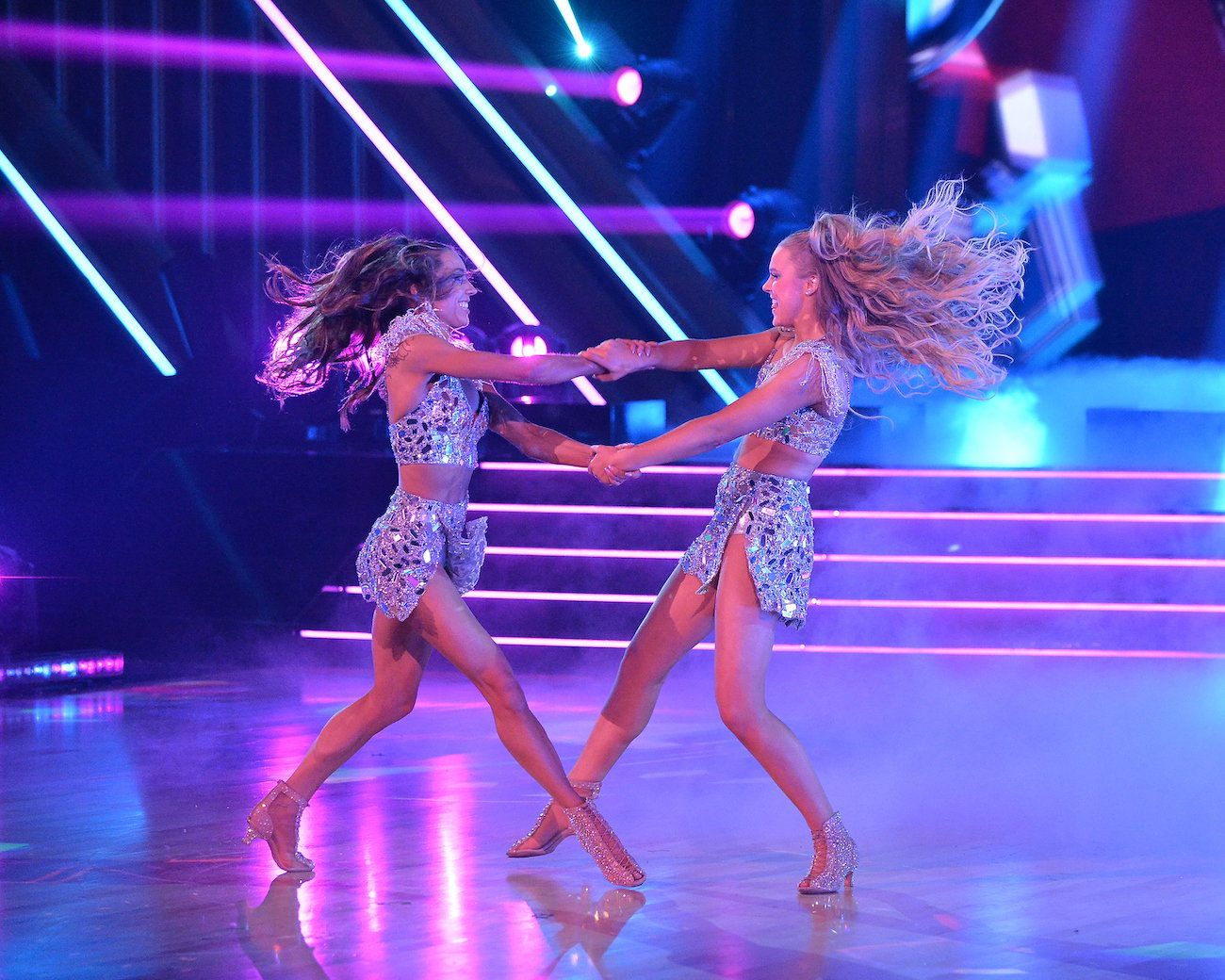 JoJo Siwa and Jenna Johnson come in second place to Iman Shumpert and Daniella Karagach 
After combining the judges' scores with fan votes, NBA star Iman Shumpert and Daniella Karagach took home the Mirrorball Trophy during the Dancing with the Stars finale. Siwa and Johnson took second place, Cheryl Burke and Cody Rigsby came in third, and Amanda Kloots and Alan Bersten came in fourth. 
Bruno Tonioli wishes JoJo Siwa was around when he was growing up 
During the two-hour finale special, judge Bruno Tonioli shared his admiration of the 18-year-old pop star, who came out as a member of the LGBTQ community earlier in 2021. After her freestyle performance to Lady Gaga's "Born This Way," Tonioli was touched. 
"I wish you were around when I was a kid," he told Siwa, scoring her performance a 10. "It would have made it so much better for all of us."
"Coming here and being the first same sex couple, I think people didn't know what to expect," Siwa explained during the finale, adding:
"Winning the mirror ball is not just winning the mirror ball for me and for us, but it's winning it for so many people around the world who maybe are afraid to be themselves. I want to tell everyone that no matter who you are, no matter who you love, you can dance with who you want to dance with, and you are who you are."
'Dancing with the Stars' fans celebrate Bruno Tonioli and JoJo Siwa
As the Dancing with the Stars finale aired, many fans took to Reddit to discuss Tonioli's "touching" comment, which one fan says "deserves its own post." One Reddit user pointed out how comfortable Tonioli is with his sexuality now, adding: 
"For him to say that means so much more. He truly meant it and he is right. So many children can look up to JoJo and find [the] courage to have pride in being unapologetically themselves like she shows every day."
"I hope Bruno knows he has probably been an inspiration to others too," another Dancing with the Stars fan replied. 
"As tough as it still is to grow up today & feel like you cannot be 100% your true self, I can't imagine what it was like for those Bruno's age growing up," another writes. "So for him to pay her that compliment was really sweet — just goes to show as slow-moving as progress sometimes is, in the right hands, we can take bigger strides together."
JoJo Siwa and Jenna Johnson are still winners to some 'Dancing with the Stars' fans 
Siwa and Johnson may not have taken home the Mirrorball Trophy on Nov. 22, but they're still winners in many fans' eyes. Tonioli's comments alone were enough of a win.
"[Tonioli's words] really puts into perspective what JoJo and Jenna have done and represented this season," writes another Reddit user. "More than any mirrorball could give them."
Stay tuned to Showbiz Cheat Sheet for updates on future seasons of Dancing with the Stars.