'Dancing with the Stars' Fans Convinced Celebrity Underdog Iman Shumpert Could Win the Season
Dancing with the Stars fans were blown away by the skill set of one underdog celebrity and pro pairing. Viewers are convinced they could win the season after a stunning contemporary performance during "Horror Night." NBA star Iman Shumpert and pro-Daniella Karagach thrilled fans with a routine inspired by the horror film Us.
What has fans convinced they could win the season?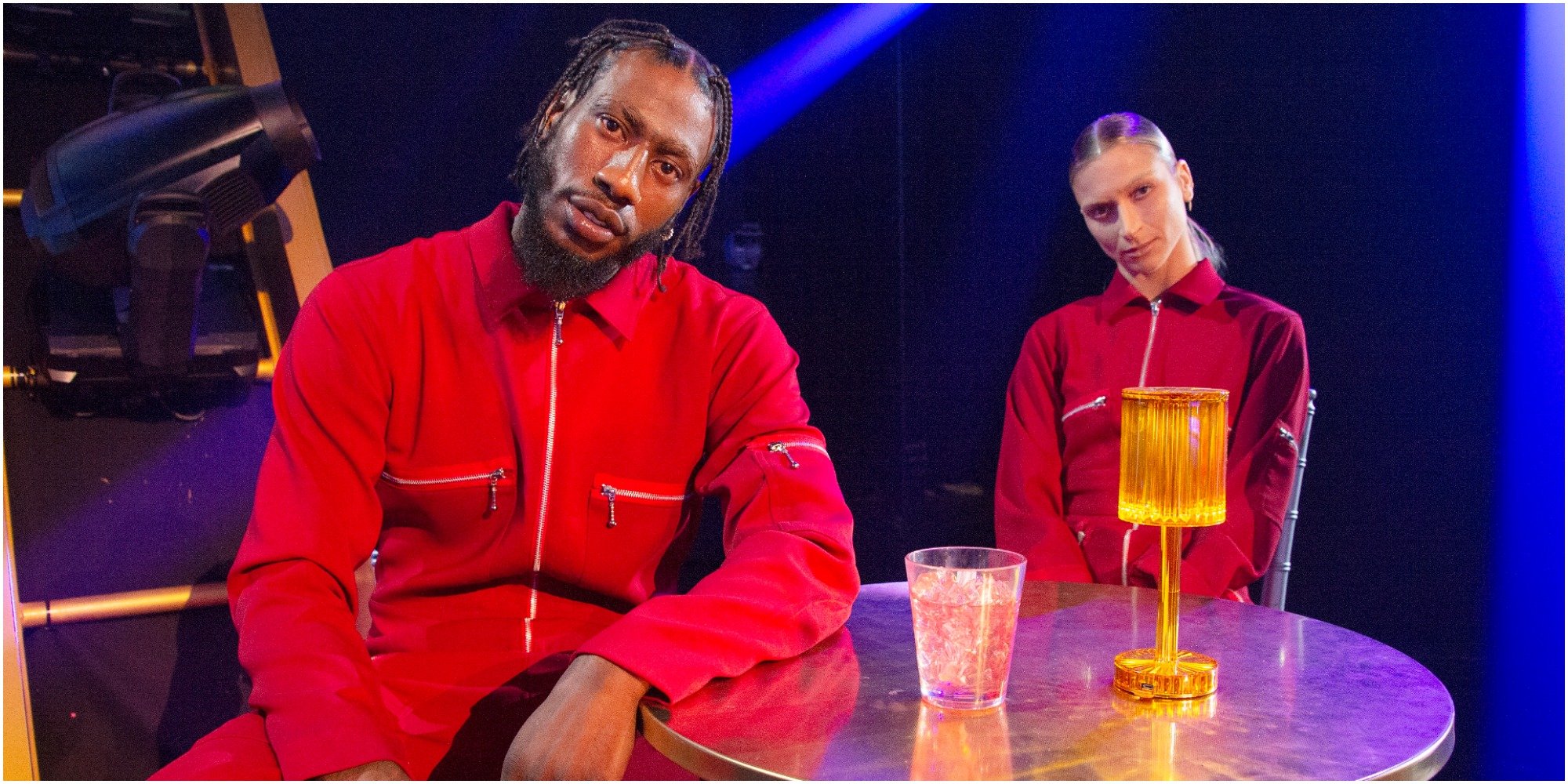 Iman Shumpert and Daniella Karagach mesmerized 'Dancing with the Stars' fans
Shumpert has no prior dance experience. However, he had one thing upon starting his Dancing with the Stars journey: a determination to learn. At 6'5″ and over a foot taller than Karagach, creating effortless ballroom dances was a struggle from the start. However, Shumpert's willingness to follow Karagach's lead has returned the show to the heart of what it was initially for viewers; a place where someone with no dance training can grow as a performer.
With their Us-inspired contemporary, Shumpert and Karagach performed an acrobatic number that embodied the film's Tethered. Complete with red jumpsuits and gold scissors, they danced to a song closely associated with the film, "I Got 5 on It (Tethered Mix)" by Luniz feat. Michael Marshall. Karagach proved she is one of the best female choreographers of the cast as she crafted a routine that showed off Shumpert's strengths as a partner while embodying the film's premise.
The pair were awarded a perfect judge's score, four 10's, putting them at the top of the leaderboard for their efforts, and Dancing with the Stars fans rallied in support of the pair.
Fans believe Shumpert and Karagach will be the surprise win of the season
In a Reddit thread, Dancing with the Stars fans stood united in the hope that Shumpert and Karagach would be the surprise win of the season.
"You can disagree with me. BUT Iman 100% deserved ALL 10s tonight. You can't sit here and tell me he hasn't improved. From someone with ZERO dance experience and taking harsh criticism every week, he just showed this week why he deserves to stay. Remember last week he had the lowest scoring dance? And tonight was a full-on 360," wrote one Reddit user.
"He also has an extremely positive attitude, takes criticism, and honestly, each week he is trying. THIS right here is what DWTS is. I'm not sure if he would win, but MY GOD, that was incredible. Iman and Daniella, congratulations on all those 10s. From that score of 4 the very first week to by far one of the best dances of the season. I'm stoked they made it this far."
A second fan commented, "I agree. Daniella is such a great choreographer. She literally can work with someone who has NO dance experience and make the best of them. Their partnership is great!! The dark horses of the season, and I hope they go even farther."
The couple's overall score was a remarkable improvement and seven points higher than their previous high score of 33, which they earned during "Villians Night" of Disney Week.
A third viewer claimed, "Omg, good point!!! I bet he was the first celeb to go from 4 to 10. DWTS history made!!!"
Dancing with the Stars airs Mondays at 8 p.m. EST on ABC.