'Dancing With the Stars' Fans 'Disappointed' Derek Hough Snubbed for Gene Kelly Biopic
After years of playing homage to his idol Gene Kelly, Dancing with the Stars fans were sure that Derek Hough would portray the legendary hoofer in the much-talked-about biopic of his life. However, fans expressed their disappointment when producers did not choose Hough to take on the challenging role. They shared thier feelings in a social media thread titled "disappointed that Derek didn't get the role of Gene Kelly for the upcoming biopic."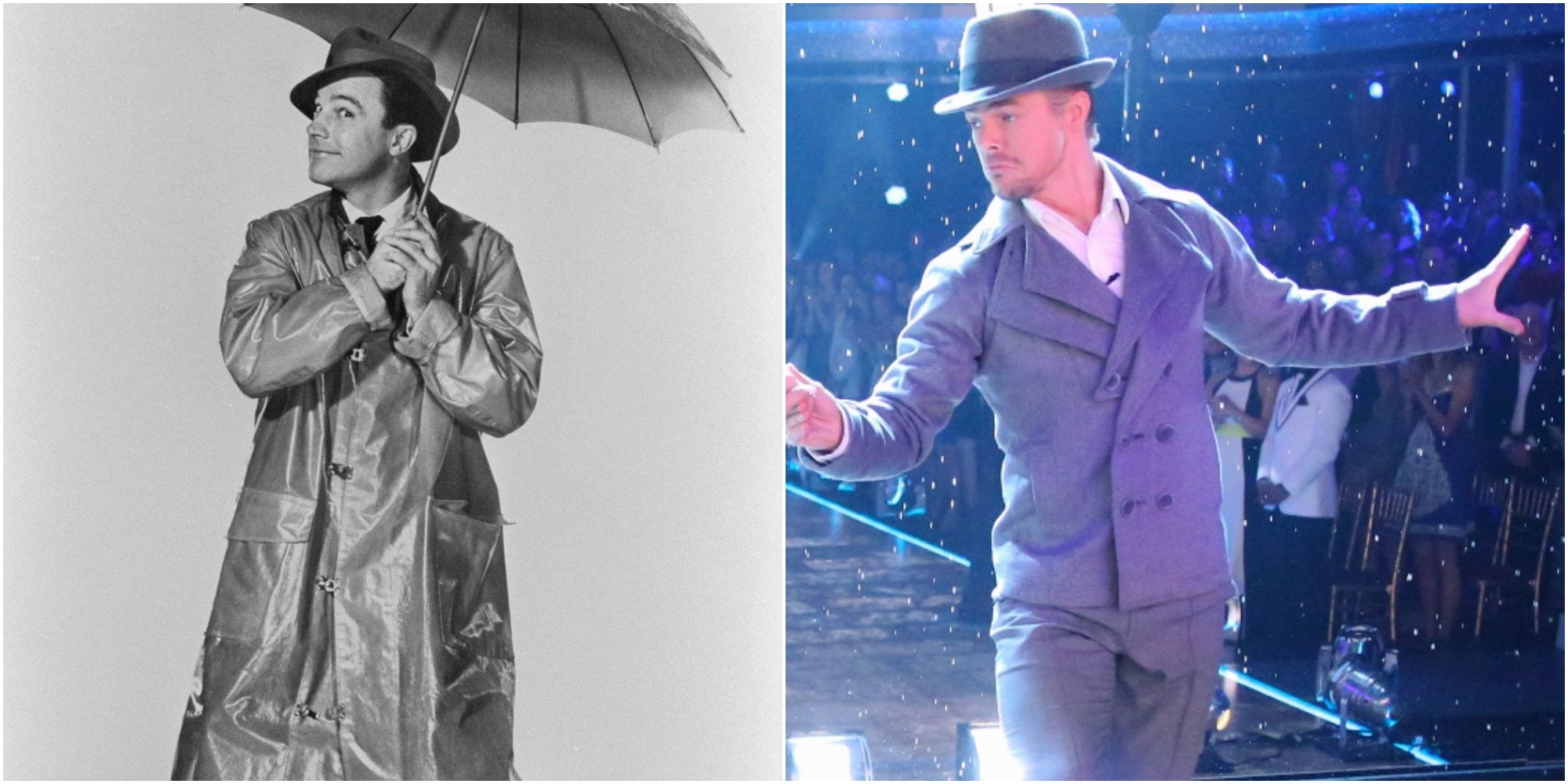 How has Gene Kelly influenced Derek Hough as a dancer?
Gene Kelly has been enormously influential on Hough as a dancer.
He has honored the legendary hoofer many timers throughout his professional career. During season 19 of Dancing with the Stars, Hough and celebrity partner Bethany Mota performed a tribute to Kelly with their take on his iconic performance of Singin' in the Rain.
Kelly's widow Patricia presented Hough with a plaque that contained a production still of her husband as he danced the infamous routine in 1951. She attached a note dated Sept. 2014 that read, "Thank you for continuing Gene's legacy."
Hough was to play Kelly's role of Don Lockwood in a Broadway production of the musical Singin' in the Rain. However, due to a lack of available theaters—the project has been delayed indefinitely.
Hough released a statement to Playbill, which read, "I'm a firm believer that everything happens for a reason," Hough wrote. "This fall, I was planning on being immersed in rehearsals for Singin' in the Rain on Broadway, but due to successes of the shows currently running, that project has been delayed because there simply isn't a theatre available. Singin' in the Rain is still very much part of my plans.
Hough would later have the chance to perform the routine as part of the New York Spring Spectacular at Radio City Music Hall in 2015.
Fans reacted to Hough's snub on Reddit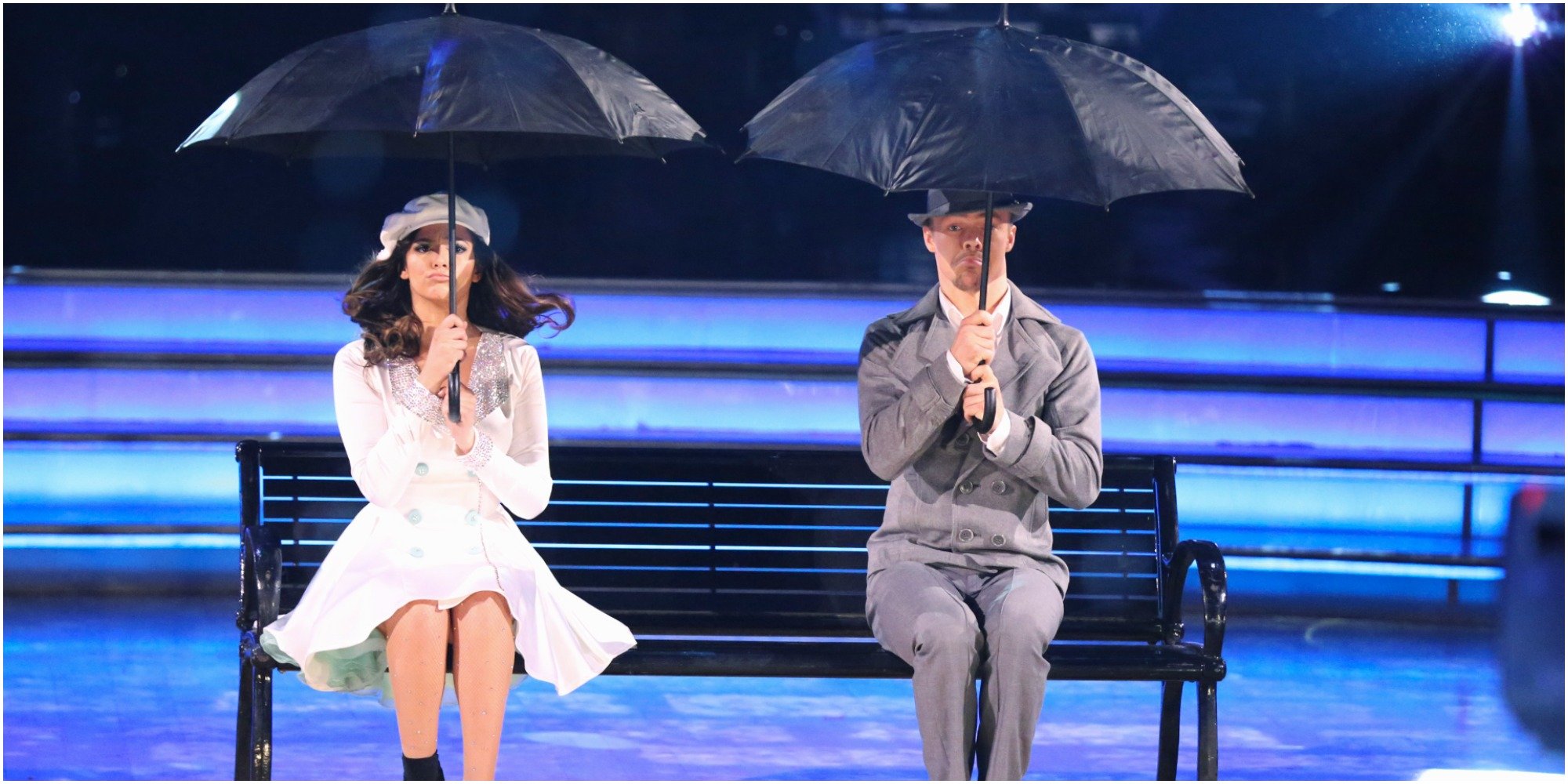 Dancing with the Stars fans reacted to Hough's snub on Reddit. Hough's connection with the reality dance competition series began in 2007.
Subsequently, Hough has won two Emmy Awards for his DWTS choreography. He left the show in 2016.
Hough returned to DWTS in 2020 as a replacement for head judge Len Goodman. Due to the travel restrictions between England and the United States during the coronavirus (COVID-19) pandemic, Goodman could not return for season 29. Hough, Goodman, Carrie Ann Inaba, and Bruno Tonioli appeared as judges for the show's 30th season in 2021.
Fans sounded off regarding the decision not to allow Hough to play the role of a lifetime.
"Very disappointed. Derek has been waiting all his life for a role such as this," claimed one follower.
"I'm sure they'd like the actor to look like Gene…There was no resemblance," summarized a second fan.
"If you're going to do a biopic, they better at least SLIGHTLY resemble the person. But Derek does not, at all even if he is the most talented dancer available in the mass media world," penned a third fan.
"Makeup and hair color can change a lot. He should have been given a chance," wrote a fourth Reddit user.
What actor was cast as Gene Kelly instead of Derek Hough?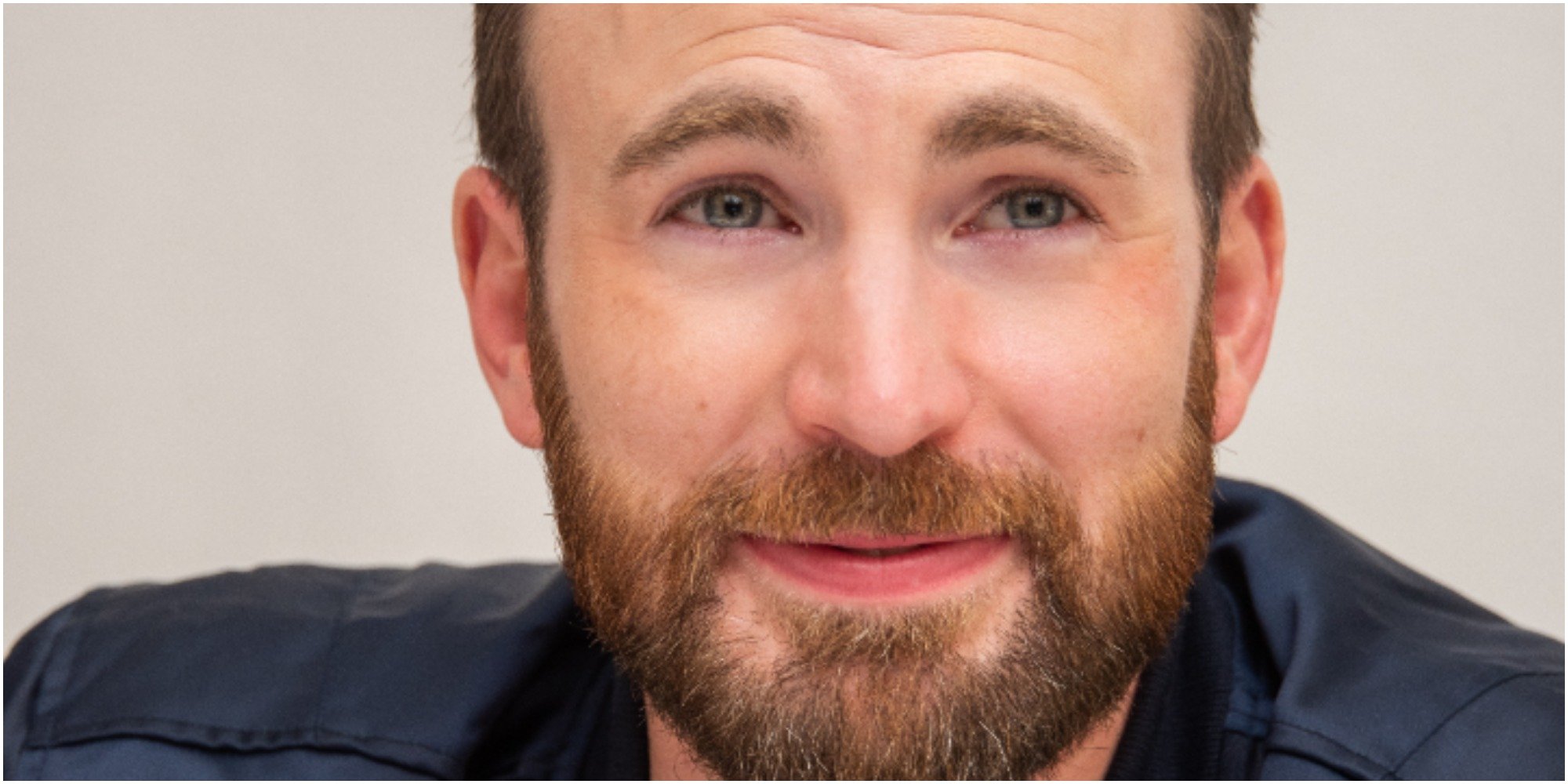 According to Variety, Chris Evans will play Kelly in an as-yet-untitled film based on Evans' original idea. The premise follows a 12-year-old boy who works on the MGM Lot in the 1950s. The boy finds an imaginary friend in Kelly while working on his newest film.
Evans is set to produce the film alongside John Logan, who is also writing the script.
Dancing with the Stars is currently on hiatus.