'Dancing With the Stars': Fans Think It's Embarrassing That It Took 30 Seasons for the Show to Have a Same-Sex Dance Pair
After 30 seasons, ABC's hit competition television series Dancing With the Stars is making headlines once again. The 30th season of DWTS has featured the first same-sex dance pairing in series history. Many fans were ecstatic to hear that the spunky 18-year-old JoJo Siwa, who identifies as pansexual, joined season 30 of DWTS, making history by being the first contestant to have a same-sex dance partner.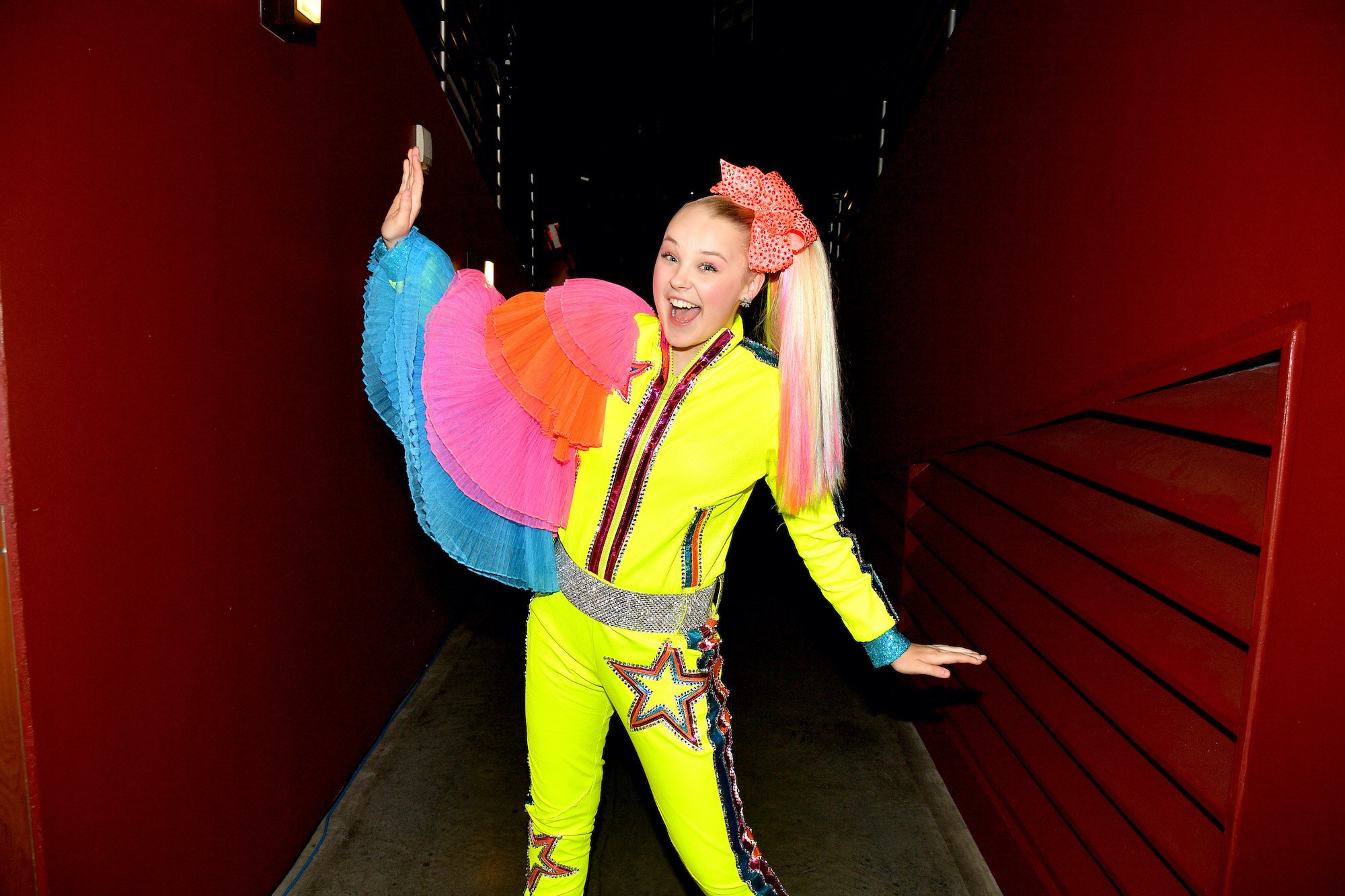 While many fans were excited to hear the news, others think it's ridiculous that it's taken 30 seasons to finally get a same-sex pairing on the show. Read on to learn more about DWTS and JoJo Siwa's upcoming season. 
The first same-sex dance partners on 'DWTS' 
While winning season 30 of DWTS would be amazing for Siwa, her season will be history-making even if she isn't declared the champion. According to US Weekly, the pansexual Gen Z icon recently gushed over her pairing with professional dancer Jenna Johnson in an interview on E!'s Daily Pop.
During the interview, Siwa also disclosed her girlfriend's feelings about the pairing. Siwa said her girlfriend, 18-year-old Kylie Prew, is excited for her to be in the first same-sex pairing on DWTS but has joked, "Tell her, tell Jenna she needs to leave room for Jesus."
With a dancing background, Siwa has always dreamed of competing on DWTS. In fact, Siwa was excited when she got the email to do DWTS that she didn't even read through it before replying "Yes!"
What she missed was the show asking if she would rather dance with a woman instead of a man. Of course, Siwa was even more excited to compete when she found out, telling E! "That is so groundbreaking.'[It's] history, it's never been done before, and it needed to be done."
Fans on Twitter were surprised it took so long for a same-sex pairing like this, with a few fans wondering why it was such a big hurdle, to begin with.
Are JoJo and Jenna really the first same-sex pairing? 
While Siwa's pairing with Jenna Johnson is history-making on the show, there have been same-sex pairing for individual dances throughout the 30 seasons of DWTS. According to Out, model and deaf activist Nyle DiMarco and professional dancer Keo Motsepe teamed up in 2016 to perform the first DWTS's same-sex dance.
DiMarco and Motsepe's original dance partners, Peta Murgatroyd and Jodie Sweetin, also shared a dance during the rendition. DiMarco went on to win this season with Murgatroyd. The new season of DWTS should be exciting. Along with the first same-sex pairing of Siwa and Johnson, there is a slew of big-name celebrities joining the season.
ABC announced that 15 top professional dancers would join 15 top celebrities, including the likes of Siwa, Mel C, Brian Austin Green, The Miz, and Olivia Jade, just to name a few. Only time will tell which star-studded pair will be holding the mirrorball trophy at the end of this history-making season. 
30 seasons of 'Dancing With the Stars
According to IMDb, the first season of Dancing With the Stars premiered on ABC on June 1, 2005. The season one winner of DWTS was actor Kelly Monaco, best known for her role as Sam McCall on the ABC daytime soap opera General Hospital. Over 16 years and 30 seasons later, a lot of stars have joined Monaco on the list of Dancing With the Stars champions. 
Besides Monaco, some other notable DWTS winners include NFL footballer Emmitt Smith, Olympic speed skater Apolo Ohno, Olympic gymnast Shawn Johnson, country singer Kellie Pickler, and conservationist Bindi Irwin. The latest dancing with the stars winner was Kaitlyn Bristowe, who starred on the 11th season of The Bachelorette.
Bristowe and her professional dancing partner, Artem Chigvintsev, were declared the winners of season 29 of DWTS in November 2020. If Siwa plays her cards right, she may just be able to two-step her way onto this elite list of DWTS winners.