'Dancing With the Stars': Fans Troll Tyra Banks' Outfits During Season Finale
'Dancing With the Stars' fans had a lot more to talk about during the season finale than the dances. Viewers trolled Tyra Banks outfits the entire show.
Dancing With the Stars Season 29 brought a slew of changes to the ballroom, but the most significant one was Tyra Banks. Fans were accustomed to seeing Tom Bergeron and Erin Andrews but had to get used to Banks and her various outfit changes. Instead of accepting the new host, fans took to social media to troll her outfit choices during the season finale.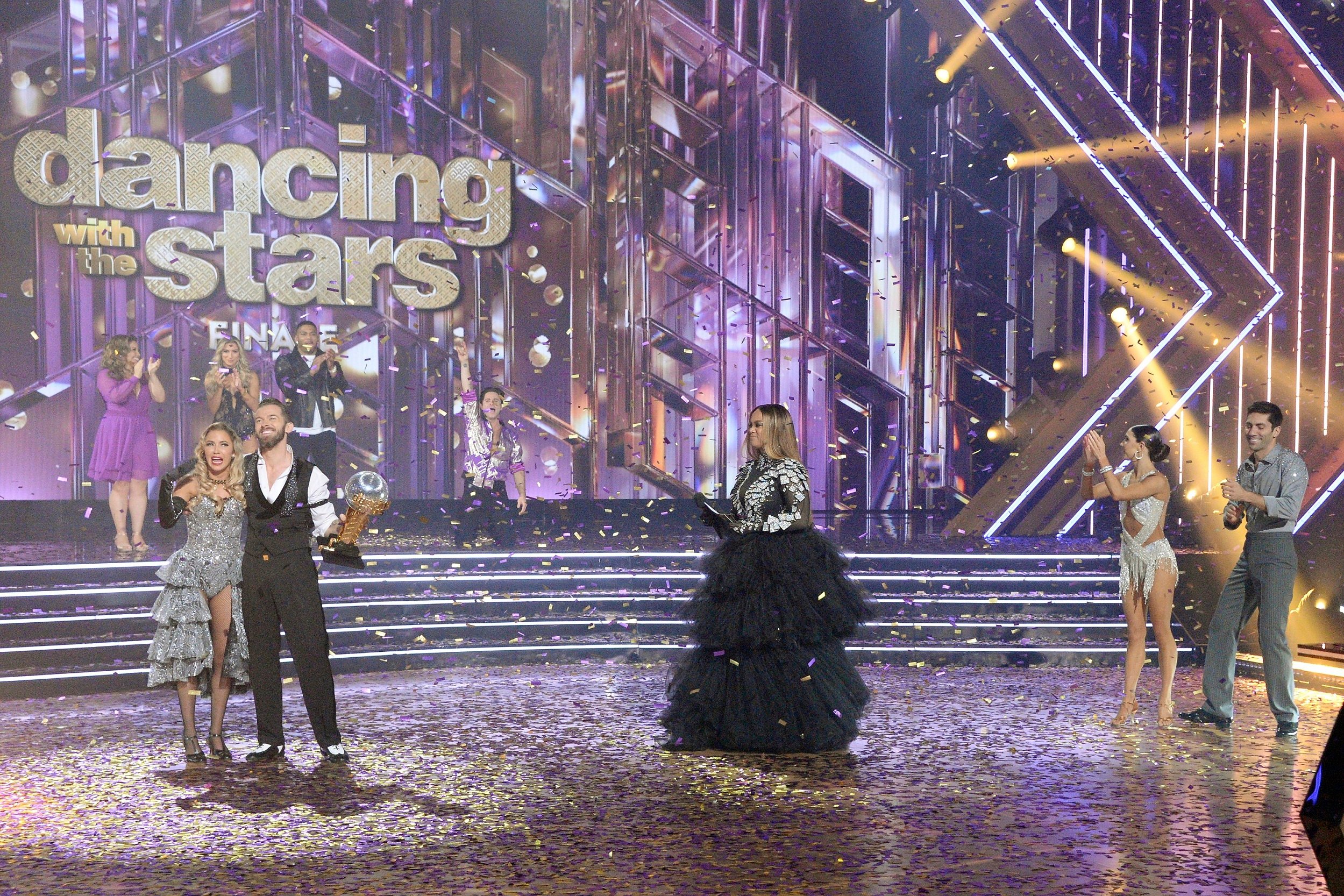 'Dancing With the Stars' fans did not like Tyra Banks' outfits during the finale
Tyra Banks opened the Dancing with the Stars Season 29 finale wearing a "couture baby blue dress," according to her tweet before the show. However, fans compared it to a "loofah." The viewers trolled the host's various dresses and outfit changes throughout the entire two hours. 
"How many loofahs did they repurpose for Tyra's dress?" one fan asked on Reddit about her first dress.
Fans trolled the next dress for looking a little too much like the Statue of Liberty. She completed the look with a star headpiece that fans compared to the Paramount Pictures logo on Twitter.
"Tyra Banks looking like a citizen of the Capitol from The Hunger Games," added another fan about the second outfit.
Viewers did not stop there. When Banks walked out in her third outfit of the evening, fans pointed out that it looked like "bedazzled graham crackers."
"Tyra's dress shards are glaring out the camera," another viewer added about the shiny pieces affixed to her outfit.
A few 'Dancing With the Stars' fans are beginning to like Banks as the host
While many fans complained about Banks the entire season of Dancing With the Stars, a few admit she is getting better. 
"Tyra has honestly grown on me," one fan added. "She's a little much sometimes, but she wins the most improved award."
Viewers admit that the host did better with America's Next Top Model, which was not taped live.
"Tyra is so much better when it's not LIVE, but she's made a lot of progress in hosting from the first episode," another viewer wrote. 
Other Fans created a petition to remove Banks from hosting 'DWTS'
While many fans complained about the host replacement weekly, four fans went the extra mile with their outrage and started a petition to get Banks fired. The change.org petition was started two months ago but is picking up speed in recent days. As of the publishing of this article, it is up to about 8,000 signatures. 
Banks remains optimistic about her position and responds positively on social media, despite the pushback against the hosting switch. She tweets about the importance of determination and doing your best, even if you mess up. Hopefully DWTS fans can show her the same grace.