'Dancing With the Stars' Fans Unite Over This 1 Major Change That Needs to Take Place Before Season 31
On the heels of a spectacular season 30 finale where Iman Shumpert won the season's glittery mirrorball trophy, Dancing with the Stars, fans have united over this one significant change that needs to take place on the series before season 31. The series has not yet been renewed for next year, has faced an uphill battle with fans. The series has not only changed its format but its host.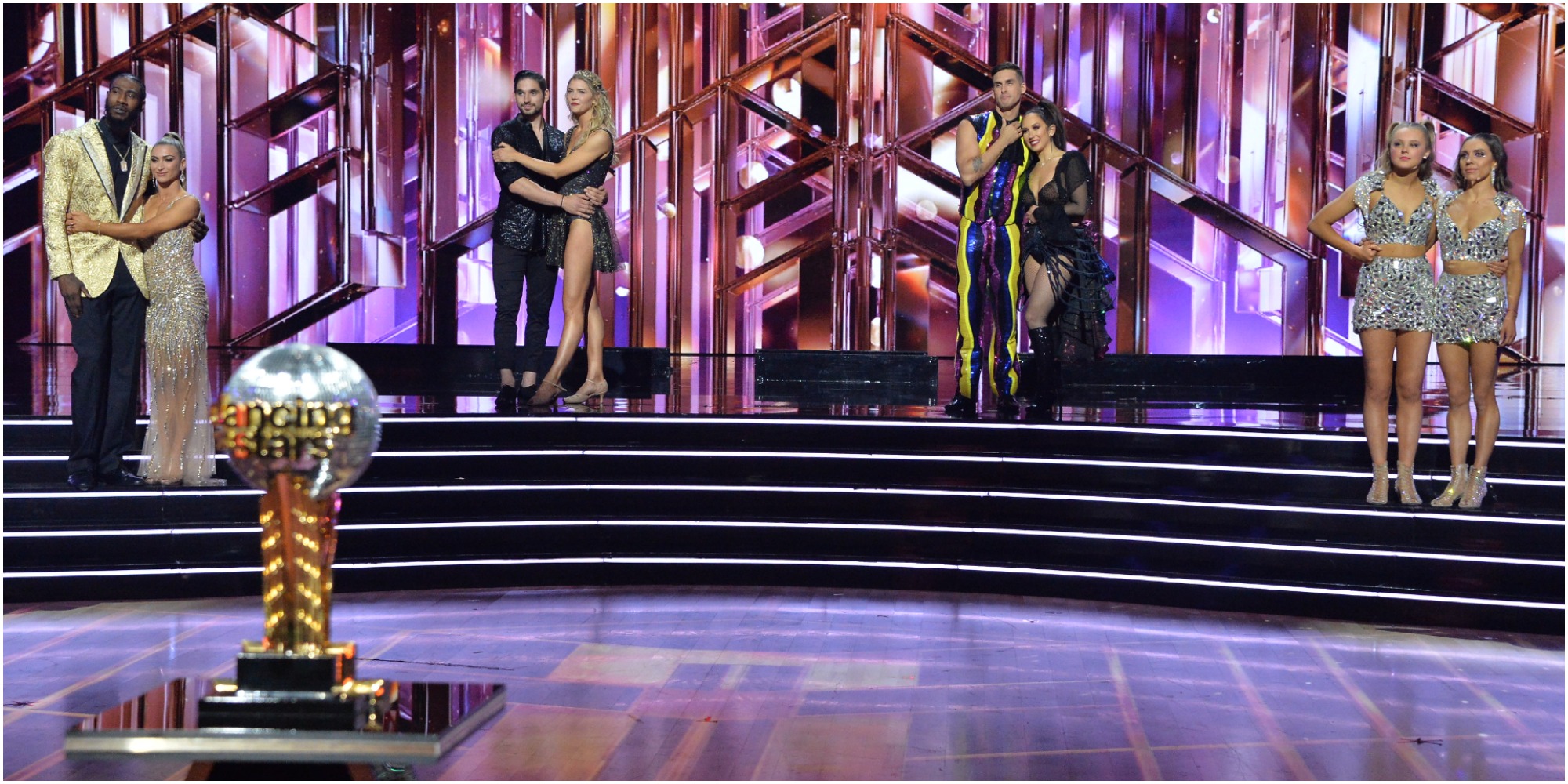 'Dancing with the Stars' introduced many changes during season 30
Viewers were witness to several fundamental changes introduced by the series in season 30.
These included theme nights almost every week of the competition, as well as critical judging changes. Head judge Len Goodman was given the deciding vote on whether a couple would remain in the ballroom for another week or be sent home.
Banks said in an interview with Entertainment Tonight ahead of the season's debut that there would be a "lot of changes" for not only viewers but the show's longtime pros as well.
"Competitive things, things we've never done before, [throwing] a little wrench at these professional dancers that know how to do everything," the host said. "The celebs have to do it too, and they're already amateur. But it's the pros that are so perfect with everything. I think it's important to constantly challenge ourselves, or else we get a little bit too complacent. They're some of the best dancers in the world, and I think the best also need challenges to take them to the [next] level. So I can't wait to see that."
What is the one thing viewers say 'DWTS' must change ahead of season 31?
In a tweet celebrating Shumpert and pro Daniella Karagach's season 30 win, fans were defiant in their stance on one essential element Dancing with the Stars needs to change before the show ramps up production next fall.
Many viewers still believe that show host Tyra Banks needs to be replaced. They took issue with many different events throughout the season, including allegations of talking over the judges, waiting until the last second to announce eliminations and winners, and most of all, their belief that Banks tries to make the show about herself.
"It's so frustrating that Dancing ABC and Tyra Banks have such poor time mgmt! They've consistently pushed results to the last possible second of air time. Announcing the winner after credits have begun rolling is disrespectful to competitors and fans,' wrote one Twitter user.
"I'm normally not a Negative Nelly, but can we please have less of Tyra next season? Please, more of the dancers and the stars. Less Tyra" tweeted a second viewer.
Other viewers added their own opinions about different aspects of the show that need to change next season.
"Can we please show a little more than 10 seconds of celebration at the end? We didn't even get to see them hold the mirror ball cut a few useless skits, and show us the true finale," claimed a third fan.
"Proving once again that Dancing with the Stars is a popularity contest, not a dancing contest," penned a fourth fan.
Dancing with the Stars is currently on hiatus.