'Dancing With the Stars': How Some Pros Really Feel About Derek Hough On the Judges' Panel
Find out how 'Dancing With the Stars' pros like Cheryl Burke and Britt Stewart feel about having Derek Hough as a judge.
Dancing With the Stars has introduced many changes in season 29. Cheryl Burke and Britt Stewart are two of the show's pros who had to adjust to this season's unique circumstances. Now, both are out of the running for the Mirror Ball. Showbiz Cheat Sheet spoke with the DWTS pros over the phone to get their take on Derek Hough as a judge this season.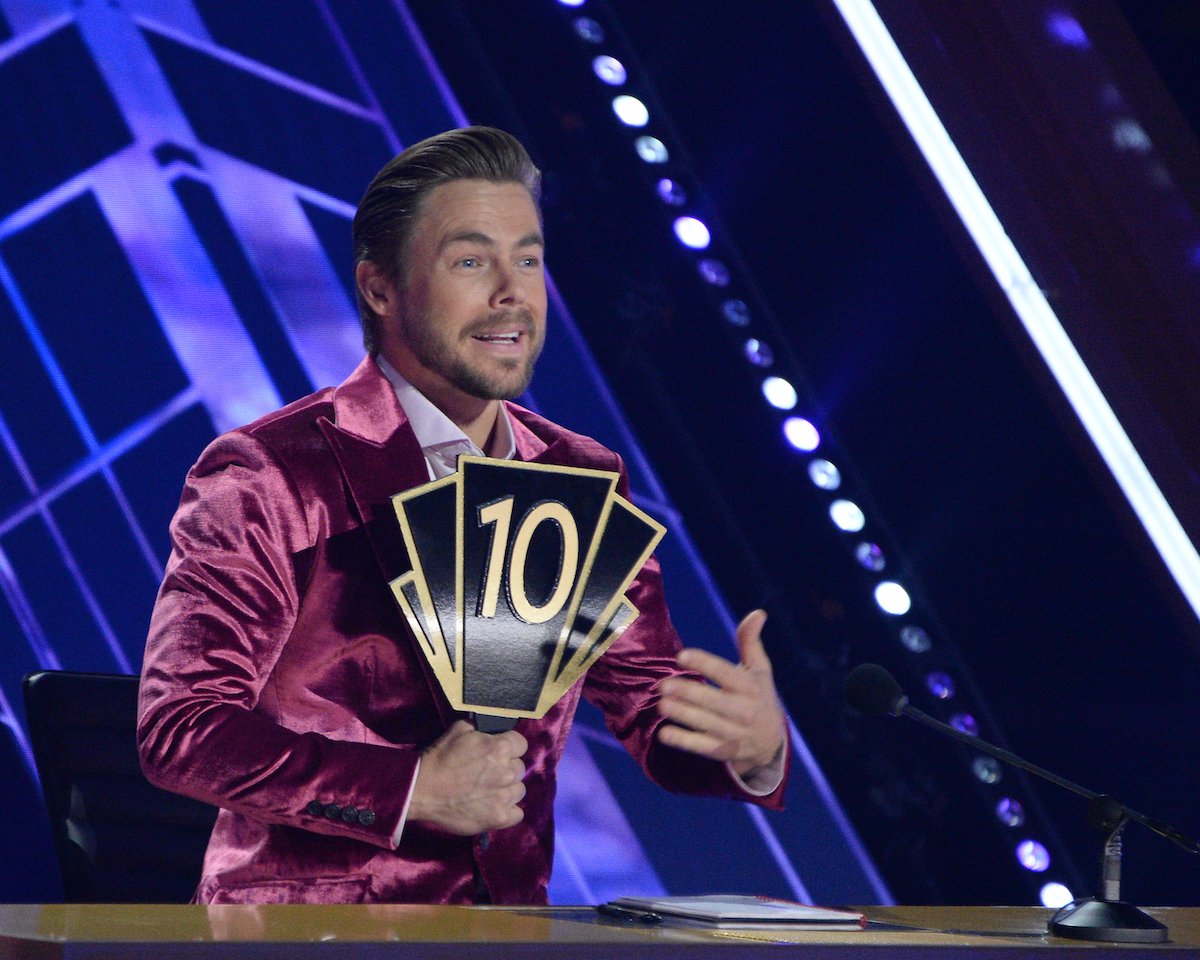 Len Goodman wasn't a judge on 'DWTS' Season 29 
Because of the coronavirus (COVID-19) pandemic, Goodman was unable to return to the United States to judge season 29 of Dancing With the Stars. Showrunners had seasoned pro Hough primed and ready to replace Goodman. 
Hough was a recurring pro on the show from 2007 to 2016. He and his varying celebrity partners have won the Mirror Ball a record-breaking six times throughout his career. Given all of his experience in the ballroom, adding Hough to the panel made sense to many fans.
Derek Hough's judging style is vastly different than Len Goodman's
For the pros and fans alike, Goodman was always the judge who based his scores on content. Carrie Ann Inaba might be a stickler for lifts, but Goodman looked for mistakes and missing dance moves indicative of the style being performed. 
While Hough is certainly basing his scores on the dances' content, it's not on the same level as Goodman. 
"I think what's missing is just the consistency," Burke told Showbiz. "As I've said before, there [are] certain rules. We've always had [those rules] from day one when I started back in 2006."
Throughout season 29, Burke felt as though the judges were picking and choosing when they want to adhere to those rules. She and her partner AJ McLean were eliminated during "Icons Night," which shocked them both. 
Stewart agreed that Hough's judging style differed from Goodman's. 
"[Goodman] was the traditionalist out of the judges," said Stewart. "I think a lot of people felt like that was missing this season."
Despite the differences between Goodman and Hough's scoring, Stewart admitted she felt more of a balance from the judges in season 29. 
"I kind of enjoyed that there wasn't one bad guy or one person that was honing in on things," Stewart added. "The judges really broke up [being the bad guy] between them."
Cheryl Burke and Britt Stewart commend Derek Hough as a 'DWTS' judge 
In speaking with the Dancing With the Stars pros, Showbiz wanted to know their honest thoughts on Hough's contribution to the judging panel this season. 
"I think Derek's doing an amazing job, don't get me wrong at all," Burke said. Her colleague, Stewart, echoed that sentiment. 
"I have to say, Len Goodman is a staple of Dancing With the Stars, but I could not be more happy for Derek Hough," Stewart said on a separate call with Showbiz. "I thought he was and still is an absolutely amazing judge [and] an amazing addition to the judging panel."
It's unclear what the next season of DWTS will bring, but one thing is for sure. If Hough returns, these pros will be happy about it.