'Dancing With the Stars': Jenna Johnson Shares How JoJo Siwa 'Saved Her' After Nasty Spill
Dancing With the Stars pro Jenna Johnson shared how her partner JoJo Siwa "saved her" after a nasty spill on the ballroom floor. Johnson and Siwa were performing their first dance for season 30 when the pro took an unexpected tumble. Thanks to the teen star's quick thinking, she saved the pro from embarrassment during the live show.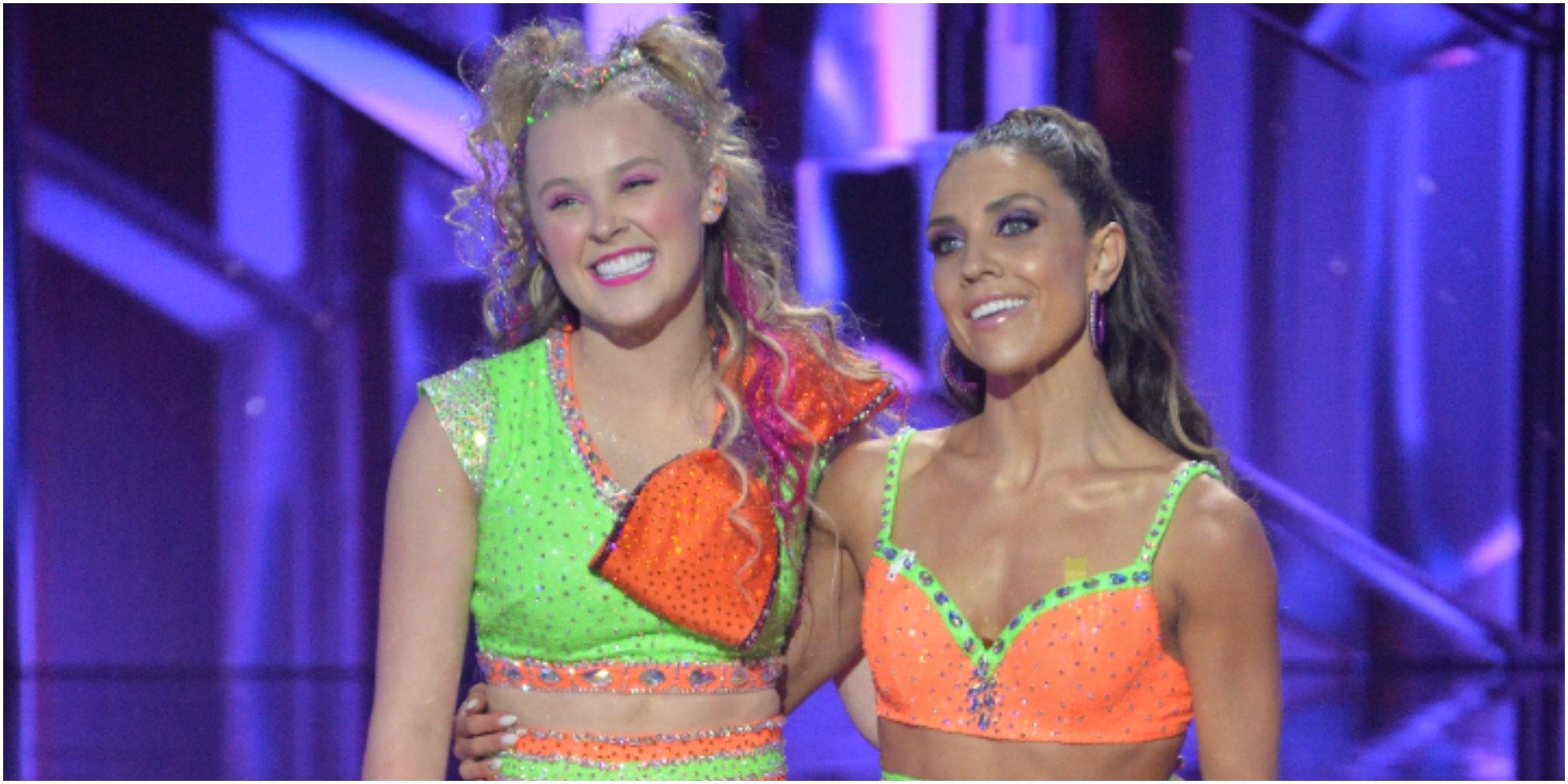 Jenna Johnson and JoJo Siwa are the show's first same-sex competitors
Johnson and Siwa are Dancing With the Stars' first same-sex competitors. In August 2021, Siwa made history as the first female celebrity paired with a female pro dancer.
Speaking about the history-making pairing, Siwa said in a videotaped package, "For the first time in Dancing with the Stars history, I am dancing with another female, and I'm really, really proud. I came out in early 2021 and what I love to do is make truly being who you are easier for kids."
"History made," Johnson posted on Instagram after night 1. "JoJo Siwa. There aren't enough words to express my absolute admiration for you. The moment I met you, I knew that you were going to change my life. You are full of love, laughter, positivity, and GLITTER!!! Thank you for an epic night (and saving me from falling flat on my face) FIRST EVER SAME-SEX COUPLE!!!! And I'm proud to say it. Night one down and (hopefully) many more to go!"
JoJo saved Johnson from a nasty fall on live television
JoJo saved Johnson from a nasty fall during their dance on the live show. The women performed a quick step to the tune of "Are You Gonna Be My Girl" by Jet. Their routine got off to a great star as Siwa kept time with Johnson during the intricate choreography.
As they danced, Johnson slipped. Siwa pulled her up onto her feet, she recovered from the mishap, and the duo continued with the routine.
While judges Carrie Ann Inaba, Derek Hough, Len Goodman, and Bruno Tonioli acknowledged the mishap, they still gave the women the highest score of the evening. They reached a total of 29 out of 40 judges points.
Jenna Johnson shared her response to the spill on Instagram Live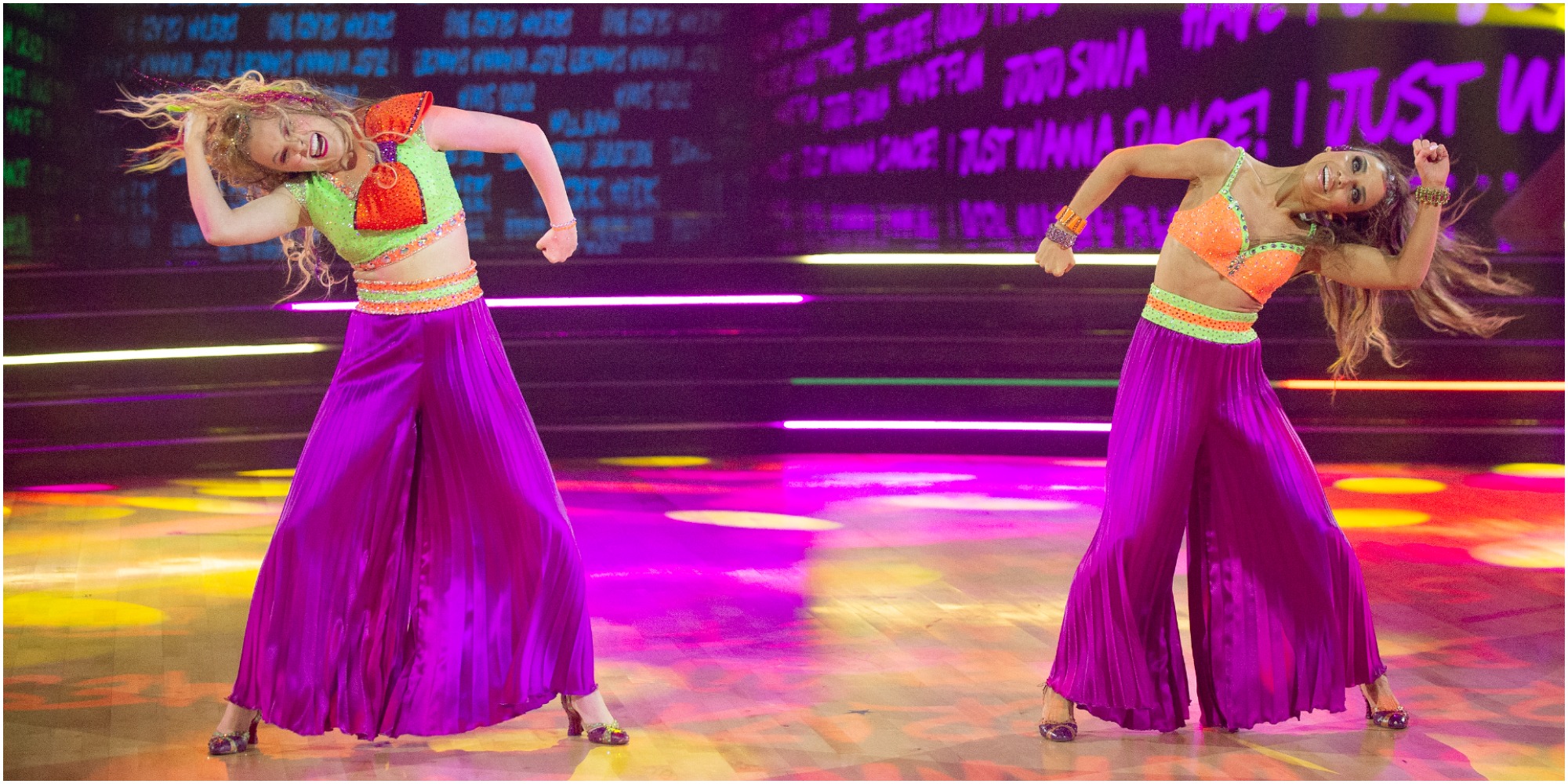 RELATED: 'Dancing With the Stars': Which Celebrity Was Eliminated in Week 1?
Johnson later shared her response to the spill on Instagram Live. She took to the social media sharing site, where it appeared she suffered an injury.
"Issues I realized in the present day," Jenna said as she mentioned in an Instagram Story clip later that night.
"When two ladies are dancing collectively, ensure the skirts are shorter than common as a result of you'll slip off and find yourself like me," she said as a doctor iced her knee.
"Good to know," she laughed as she gave a thumbs-up to the camera.
Dancing With the Stars airs Mondays at 8 p.m. EST on ABC.