'Dancing With the Stars' Jenna Johnson Teases Val Chmerkovskiy Return for Season 31: Tells Competitors to 'Watch Out'
Dancing With the Stars pro, Jenna Johnson teased the return of her husband, Val Chmerkovskiy, to the hit series ahead of its debut on Disney+. Johnson, who has been married to Chmerkovskiy for three years, shared an update regarding her husband's plans for his future on the ballroom dancing series. While Disney+ has not yet confirmed his return, Johnson says the other competitors better "watch out" for what she says is Chmerkovskiy's attitude toward dancing.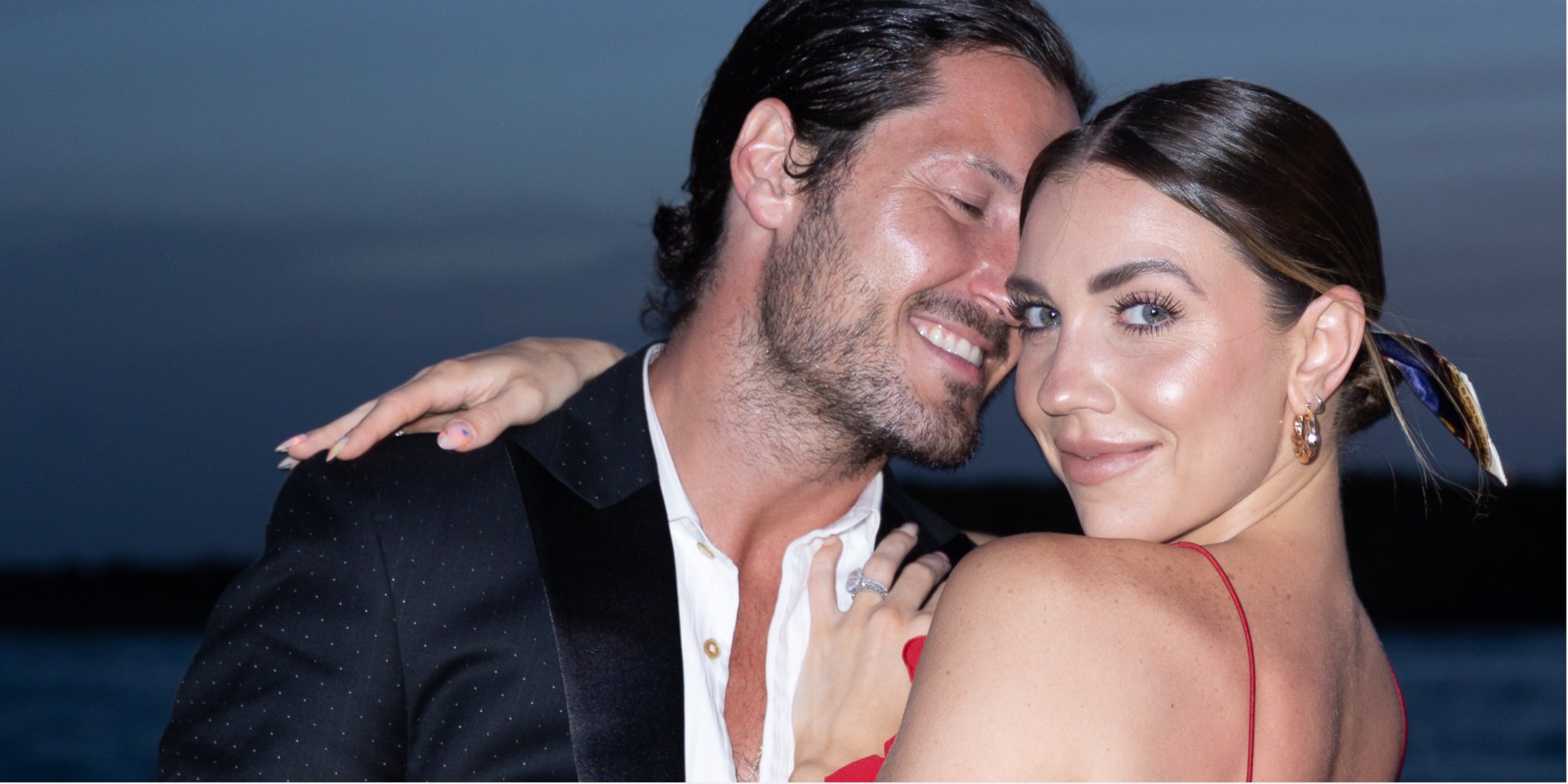 Val Chmerkovskiy initially shared he might not return for season 31
Chmerkovskiy said in Nov. 2021 that he "probably" wouldn't return to the series after his unexpected week eight elimination with partner season 30 partner Olivia Jade Giannulli.
The pro dancer told Entertainment Tonight he had "no regrets" regarding his work as a dancer on the then-ABC series.
"I've always been very clear about coming back on the show. I love the show. I love being on it. I am so grateful for the opportunity," Chmerkovskiy said.
"Is this my last season? Probably. Probably. I have no regrets about my tenure on the show. I have no regrets about the season. I couldn't have asked for a better partner to end it with," citing Giannulli.
"There are no burned bridges. Again, there's nothing but gratitude with the production, with the show," Chmerkovskiy explained. "I hope I've served the show, and this show has changed my life, so it's mutually love, and we'll see what happens in the future."
But, it appears Val Chmerkovskiy may have changed his mind about returning to 'Dancing With the Stars' says Jenna Johnson
In an interview with Us Weekly, Johnson teased that her husband may have changed his mind about returning to the dance competition series.
"So, the funny thing is we don't know if we're coming back until right before the season [starts]," Johnson explained.
"But yes, I know that Val is excited to come back for another season, and I think he's in the best shape of his life right now. I'm not sure what happened to him [this year], but he is snatched," she teased.
"I'm like a little like, 'Oh wow, OK. Watch out,'" Johnson said of Chmerkovskiy's eagerness to return and compete against other pros and celebrities in the ballroom. "I think he's excited about this next season."
"I think he is the best male dancer on the show, and I can say that very confidently and proudly," Johnson previously told Entertainment Tonight.
"I think there is a lot more that we haven't seen from him that I would love to see. I hope it's not [the end] because he's so good at dancing."
When will season 31 of 'Dancing With the Stars' begin?
Get the Mirrorball ready. 🤩 Dancing with the Stars is moving to a new home when it returns this fall as the first LIVE series on #DisneyPlus! #DWTS 💃🕺 pic.twitter.com/CKmfgSgOZF

— Disney+ (@disneyplus) April 8, 2022
Disney+ has not yet announced an official start date for season 31 of Dancing With the Stars, nor has there been word on the series' returning pros or competing celebrities.
However, Dancing with the Stars will most likely stream live on Disney+ in its traditional two-hour time slot from 8-10 p.m. EST on Monday evenings.
After 16 years on ABC, Dancing with the Stars, Deadline reported the series would stream exclusively on Disney+ in 2022.
Dancing With the Stars is the first live series to debut on the streaming service. It also has the distinction of being the first live-streaming reality show in the United States.
ABC announced the network switch along with the season 31 renewal news in April 2022.
RELATED: 'Dancing With the Stars' Fans Don't 'Care for' This 1 Mirrorball-Winning Dance