'Dancing with the Stars': Why Juan Pablo Di Pace and Cheryl Burke Were Eliminated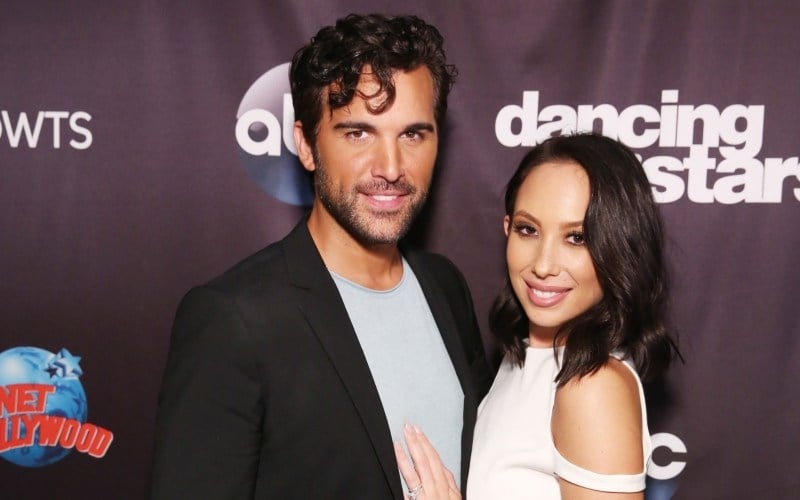 The Season 27 semifinals of Dancing with the Stars had a shocking ending. One of the two couples that were eliminated left with a perfect score so the judges weren't happy. This is what they had to say about Juan Pablo Di Pace and Cheryl Burke getting sent home and several reasons why they were eliminated.
The Dancing with the Stars judges said Juan Pablo Di Pace and Cheryl Burke getting eliminated is wrong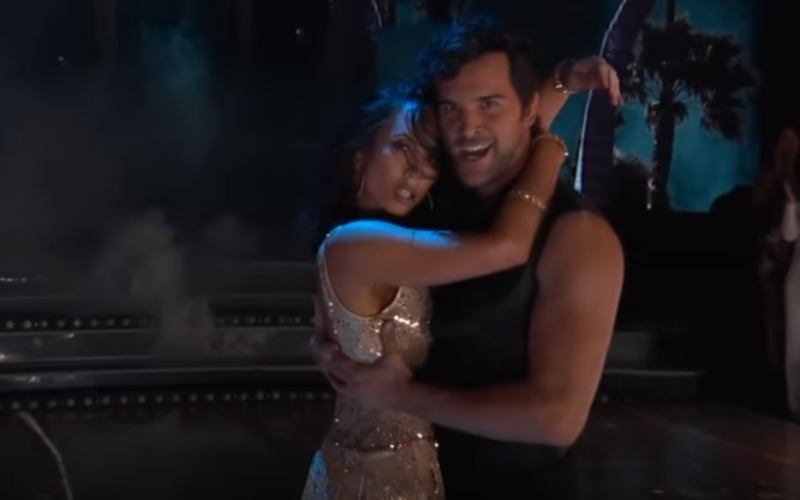 Juan Pablo Di Pace and Cheryl Burke had perfect scores for both the Argentine tango and salsa. They also got a perfect score in the previous episode. So it was pretty shocking that they were not only in the bottom in the semifinals, but they got sent home along with Joe Amabile and Jenna Johnson.
Carrie Ann Inaba stood up at the end of the episode and said "wrong!" Len Goodman also said, "I know the Americans, we like fair play, but mostly we like justice, and there's no justice here." Co-host Tom Bergeron also chimed in on the results with "this is the shocker, though," then "there's no getting around it."
What went wrong? Well, the dancing partners have come up with a few theories on why they didn't make it to the finals.
Juan Pablo Di Pace and Cheryl Burke think fans didn't vote for them because they thought they were safe
Sometimes being one of the best dancers on the show can backfire when fans voting is involved. So Juan Pablo Di Pace and Cheryl Burke both figure that was part of their problem.
"I think we worked so bloody hard to get here," Di Pace told Entertainment Tonight "and to put on a show every Monday, and to wow. Maybe that's not what people want to see?" His professional dancer partner, however, had another theory.
"Or maybe people thought, 'You got perfect scores every week, so we don't need to vote,'" Burke said. "That's what happens. And it just depends [on different factors]. Maybe people want to see somebody with two left feet all of the sudden become a dancer. I don't know."
The good thing is that the Full House actor still took something from being on Dancing with the Stars and working with Cheryl Burke. "I think I learned to be a bit more humble. Because I've had to give it up so that she could do and create whatever she wanted to create," he said. "I'm a control freak, myself, but this is her world. So I put myself in her hands and it's been quite beautiful, actually."
This isn't the first time there has been an upset when it comes to Dancing with the Stars. Some of the stars who have professional dancing experience with Heather Morris, Tinashe, and more have also unexpectedly gotten knocked out the competition. So fans voting is a large part of a couple's success on the show and sometimes the judges just don't think that fans get it right.
Read more: 'Dancing with the Stars': Do the Professional Dancers Create the Choreography?
Check out The Cheat Sheet on Facebook!