'Dancing with the Stars': Kaitlyn Bristowe and AJ McLean React To Jeannie Mai's Departure From the Show
'Dancing with the Stars' contestants Kaitlyn Bristowe and AJ McLean sent heartwarming messages to Jeannie Mai after she announced her departure.
Dancing with the Stars contestants Kaitlyn Bristowe and AJ McLean shared their heartfelt sympathies for Jeannie Mai exiting the show before tonight's live performance. The 41-year-old co-host of The Real announced that she had been hospitalized because of an inflammatory condition called epiglottitis. Not only will she miss tonight's performance, but she will not return to compete for the remainder of the season.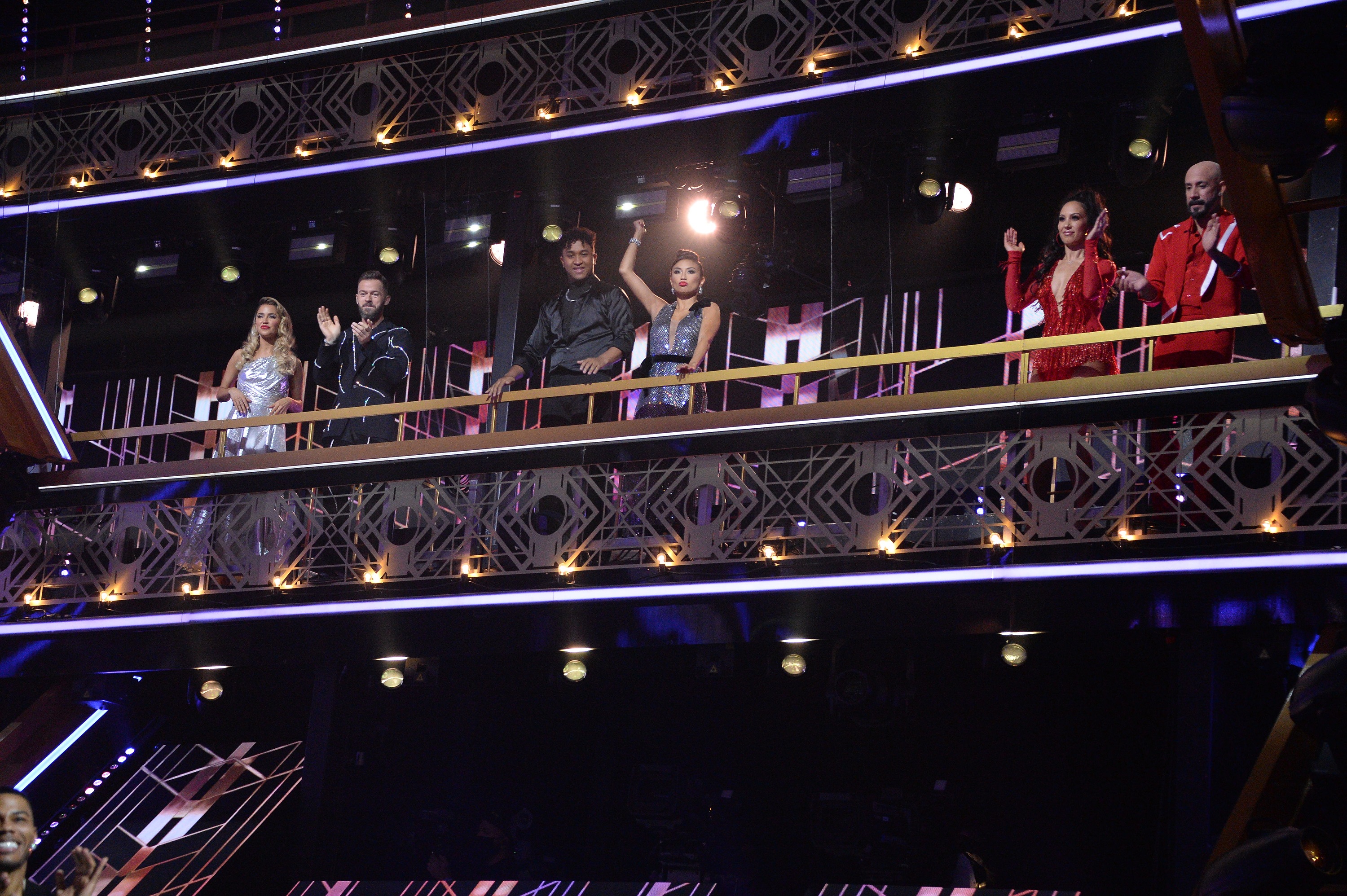 'Dancing with the Stars' contestant Jeannie Mai will not return
Jeannie Mai and Dancing with the Stars pro Brandon Armstrong quickly became fan favorites on season 29 of the long-running dance competition, but they won't be able to continue. 
"My doctors discovered a health concern with my throat, which requires immediate attention and surgery," Mai said in a statement via Good Morning America. "I am heartbroken that my DWTS journey has to end here. I have pushed myself to new limits physically and mentally, and I am so proud of how far we've come."
Last week the couple performed a Paso Double to "Maneater" by Nelly Furtado and earned praise from the judges. However, since last week's live show Mai became very sick. A source told E! News that there was "concern" she might have coronavirus. However, she took several tests that came back negative.
"Guys, we are devastated by the news that we're gonna have to cut this season short," Armstrong added in a video message on GMA. "But Jeannie's health does come first. Thank you to all the fans that have helped get us this far, and we are praying for a speedy recovery from Jeannie."
Contestants Kaitlyn Bristowe and AJ McLean sent heartfelt messages to Mai
Both The Bachelorette star Kaitlyn Bristowe and Backstreet Boy AJ McLean quickly shared messages on social media when they heard Mai's news. 
"She was a favorite to watch," Bristowe tweeted. "Just a little light on that dance floor. Her energy and smile will be missed out there and up in the balcony. We love you, Jeannie."
McLean and his dancing partner, Cheryl Burke, shared a special video message with Mai.
"Prayers, prayers, prayers to you, babe," McLean said to Mai via Twitter. "You are a huge, huge light on the show, and you have been such a blessing and a brand new friend in my life. I hope to keep that friendship alive, and God bless you. Please, please just stay safe. We will miss you a lot."
Only one contestant will be sent home this week on DWTS. Tonight's episode was going to be a double elimination. The couples will each perform two dances, and the Relay Dance will go on as planned. However, the Viennese Waltz group will only have two teams instead of three.