'Dancing with the Stars': Mel C 'Gutted' Over Shocking 'Grease Night' Elimination
After a delightful Dancing with the Stars episode where celebrities and their pros danced to songs in honor of the 1978 movie Grease, a stunning twist sent home one of the show's frontrunners. Mel C, a member of The Spice Girls, was sent home along with her pro partner Gleb Savchenko. Mel C and YouTuber Olivia Jade found themselves in the bottom two of the remaining 11 celebrities. However, the deciding vote of head judge Len Goodman sent Mel C packing in a shocking elimination that "gutted" the singing star.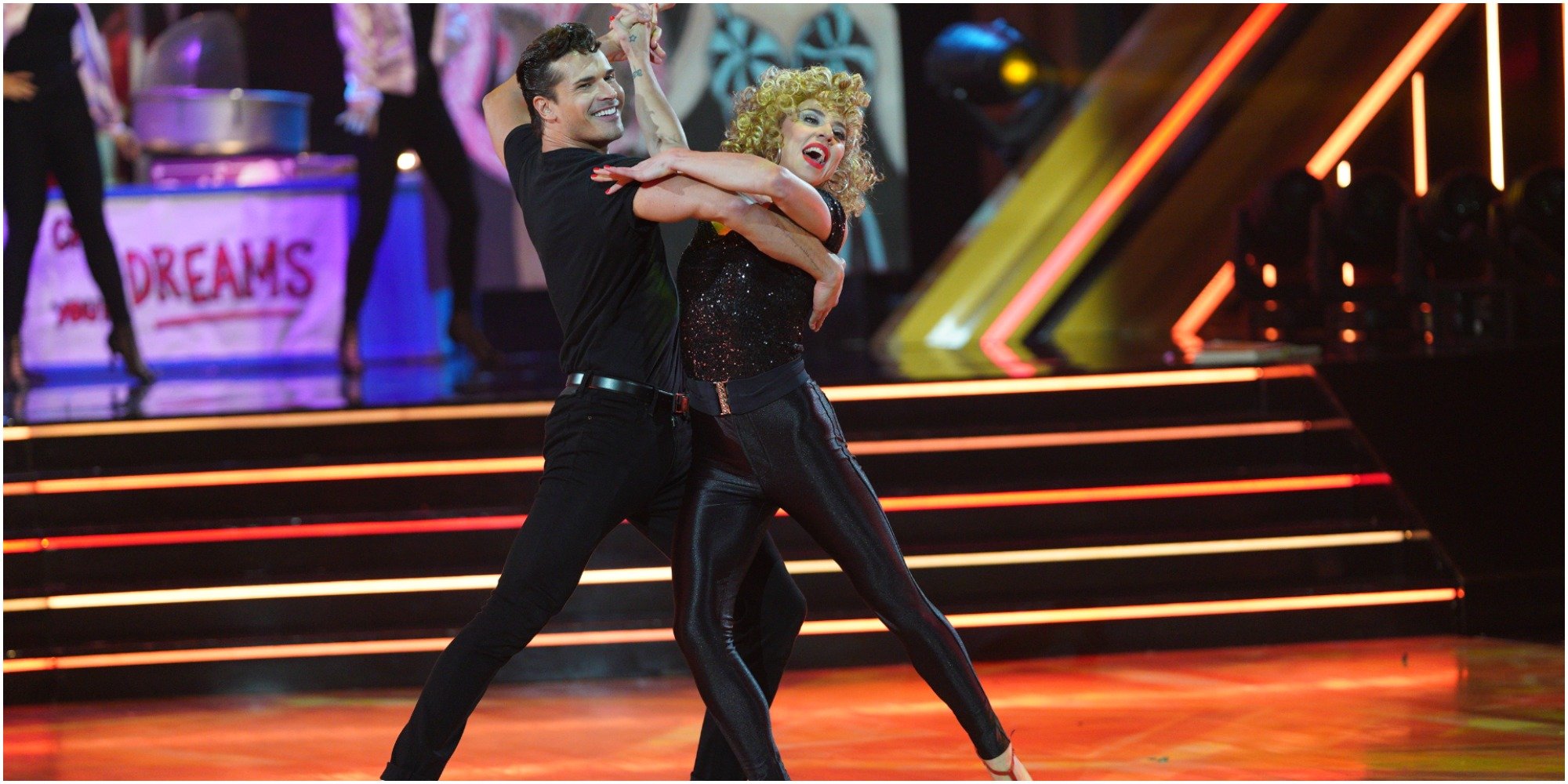 "Grease" Night brought out the best of the competing celebrities
Grease Night brought several big surprises to the Dancing with the Stars ballroom. These included the participation of the movie's original stars Olivia Newton-John, Didi Conn, and Frankie Avalon. Newton-John spoke about the scenarios several of the celebrities would act out as part of their routines. Additionally, Conn addressed stars JoJo Siwa and Amanda Kloots, who each personified her character Frenchie in their performances. Subsequently, singer Avalon brought his smooth vocals to the ballroom to perform a live rendition of the iconic Grease tune "Beauty School Dropout," where he played Teen Angel.
Mel C was a leather-clad Sandy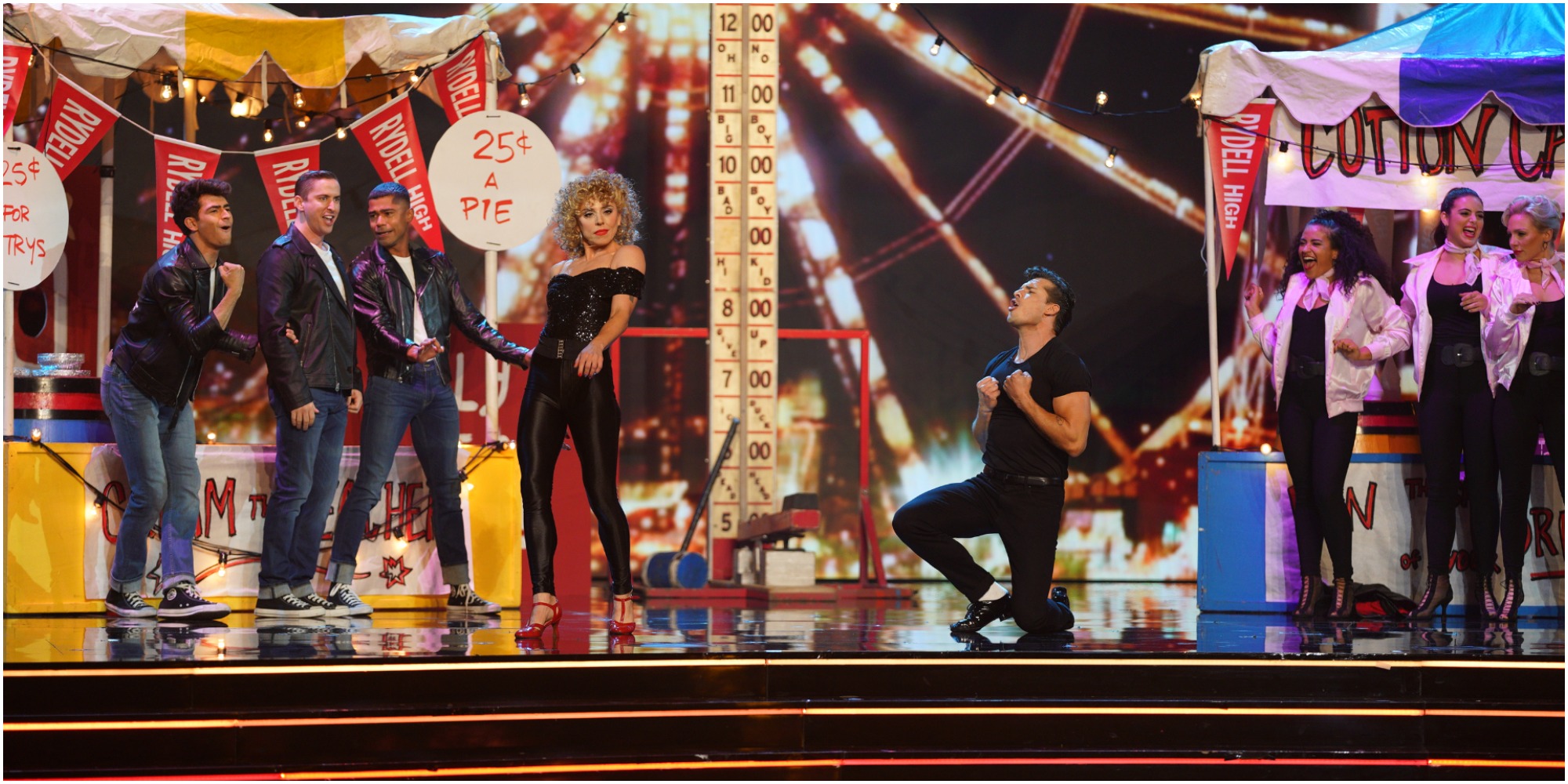 The Spice Girls singer opened up about her insecurities in a videotaped package ahead of her performance with pro partner Savchenko. To sum up, she claimed that even though she opened herself up to her fans on stage as a performer, she often did not feel good about herself.
Savchenko reassured the Spice Girls singer of her worth. He spoke of her chance to embody the moment the character of Sandy finally comes out of her shell.
Additionally, he said the performance could help Mel gain her confidence back. This pep talk appeared to work as the couple delivered on a stellar Quickstep set to the iconic Grease tune "You're the One That I Want."
Mel C was awarded four 9s for a total of 36 out of 40 total judges points.
The Spice Girl singer was "gutted" by her elimination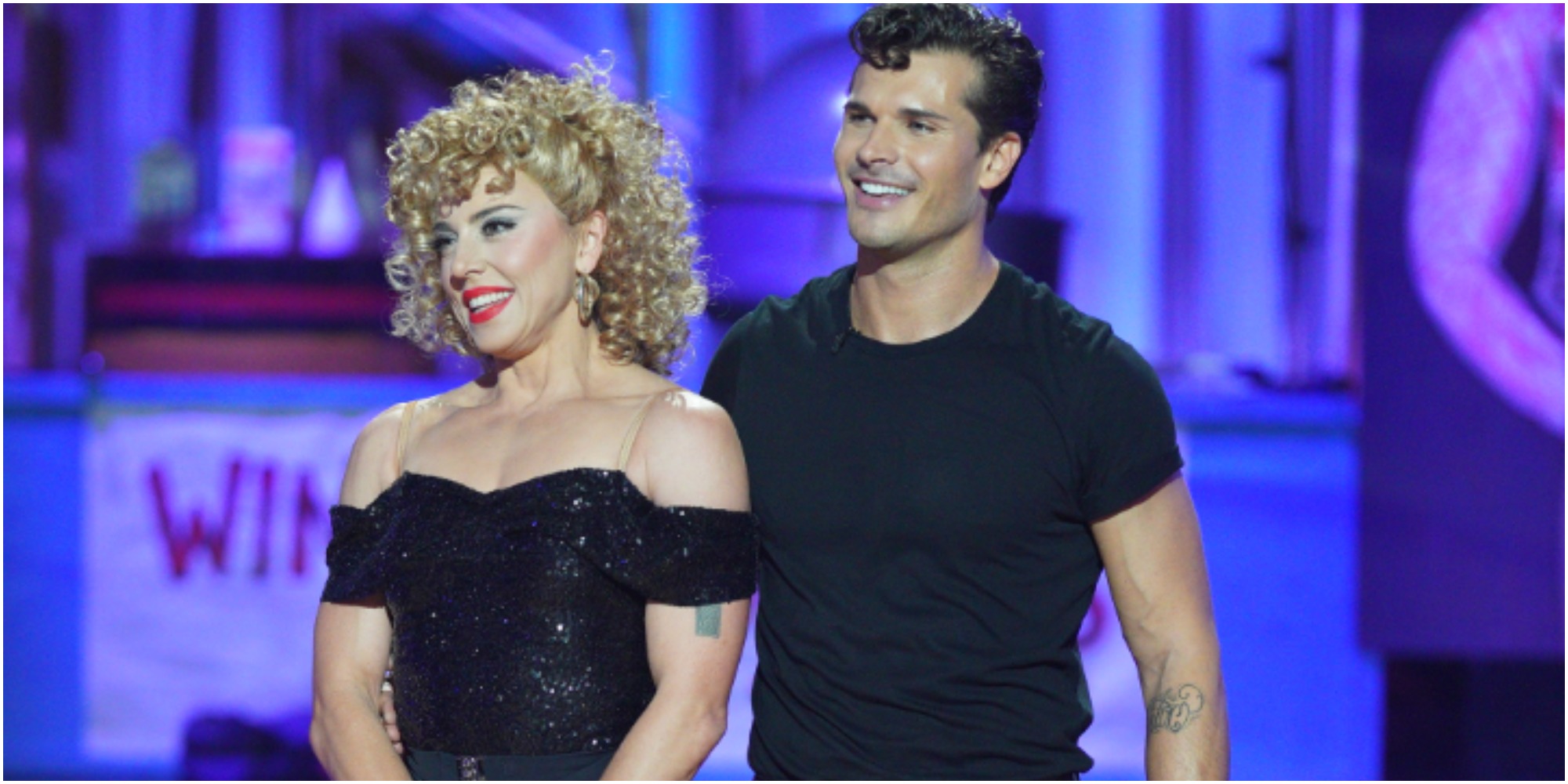 Head judge Len Goodman gave his vote in the final moments of the episode. In the case of a tie, his vote would spell the end of the journey for one celebrity. Goodman unhappily sent Mel C and Savchenko home.
"Look, somebody's got to go, you know? Everybody worked so hard, and every week, everyone produces great dances," Mel said to Entertainment Tonight. "[But] I am absolutely gutted to go."
Moreover, Mel added, "It's been hard, but I wanted to be around longer. "But everything happens for a reason. Let's see what the future holds."
Likewise, Savchenko added, "I was already thinking, 'We're going all the way to the end!'" he admitted to ET. "I'm dancing with Melanie C from Spice Girls. How much more could you want than to have a partner like that?"
Dancing with the Stars airs Mondays at 8 p.m. EST on ABC.