'Dancing with the Stars': Melora Hardin Has Good Advice for 'Cobra Kai' Star Martin Kove
Dancing with the Stars will become a fierce competition between all the contestants. However, in the first week, one contestant is still on everyone's side. Melora Hardin got decent scores with her first dance. She spoke with Showbiz Cheat Sheet by phone on Sept. 22 on her way to rehearsal. During the call, she shared her support of Cobra Kai star Martin Kove, whose first score was only 13.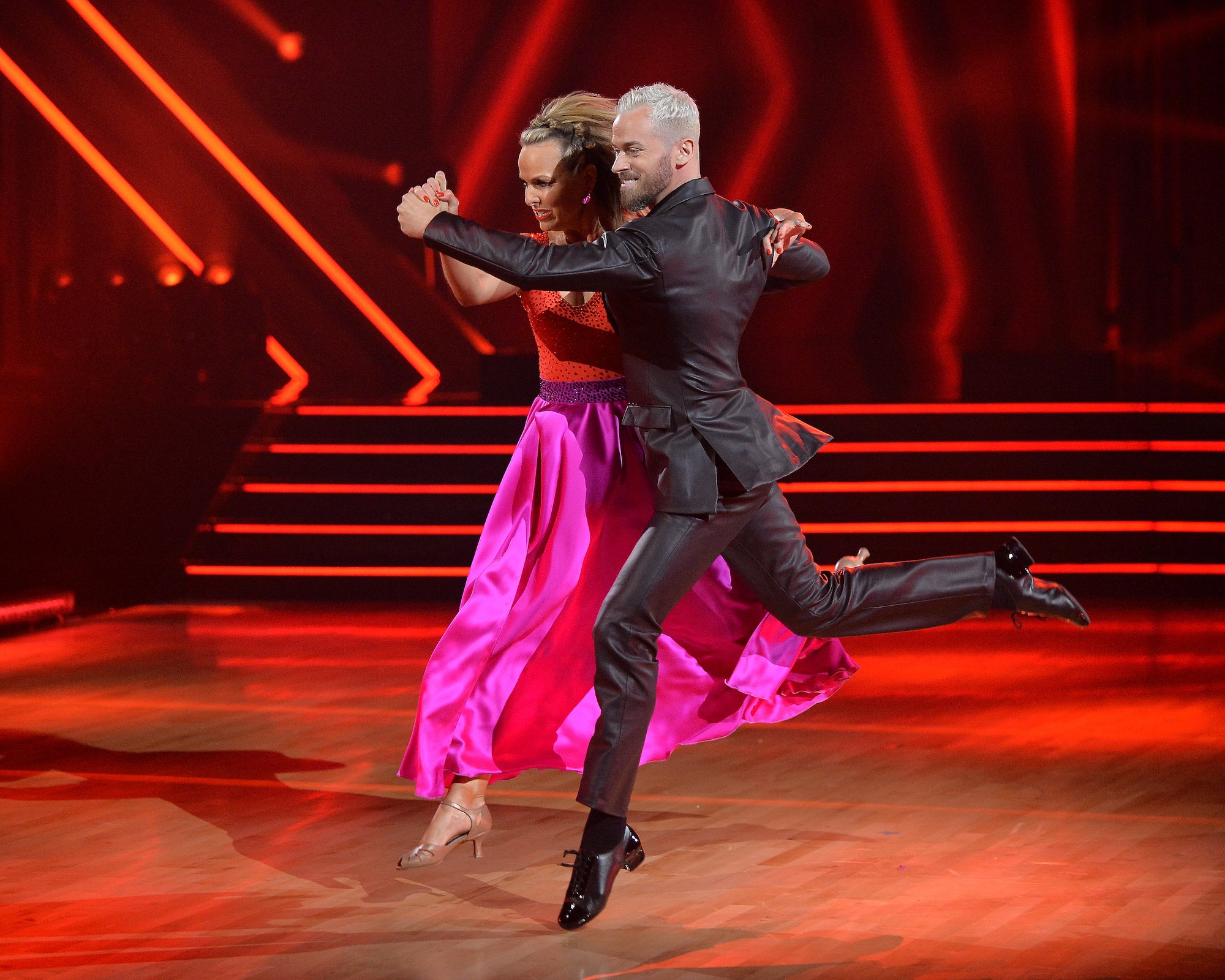 "I was giving Martin some nice support the other day because he was feeling bad," Hardin said. "I just told him to just enjoy the moment. He just needed to have a good time and not be so worried about what he used to be able to do. He kept saying, 'I used to be able to be such a good dancer in the clubs and this ballroom thing is so different.' I was like, 'Yeah, so just be here for that. Be here for that. You know you're guaranteed two dances, you're guaranteed two dances, you've got this week and next week. So enjoy them for sure."
Kove will dance again on Dancing with the Stars' second episode. Hardin said they've already crossed paths in rehearsals before the first elimination.
"That's why I was telling him on Monday night, 'Martin, have fun. Come on,'" Hardin said. "I saw him at rehearsal yesterday, and I said, 'Martin, now, how are you going to do this rehearsal today?' And he was like, 'Oh, I don't know. I have a lot of atonement to do.' And I said, 'No, no, no, Martin. What you're going to do in rehearsal is you are going to have fun and focus. You're going to have fun and focus.' And he goes, 'Have fun and focus. OK. I'm going to have fun and focus.'  So if he has fun and focuses, he's going to be great. I said, 'If you have fun and focus, you're going to blow them away next week.'"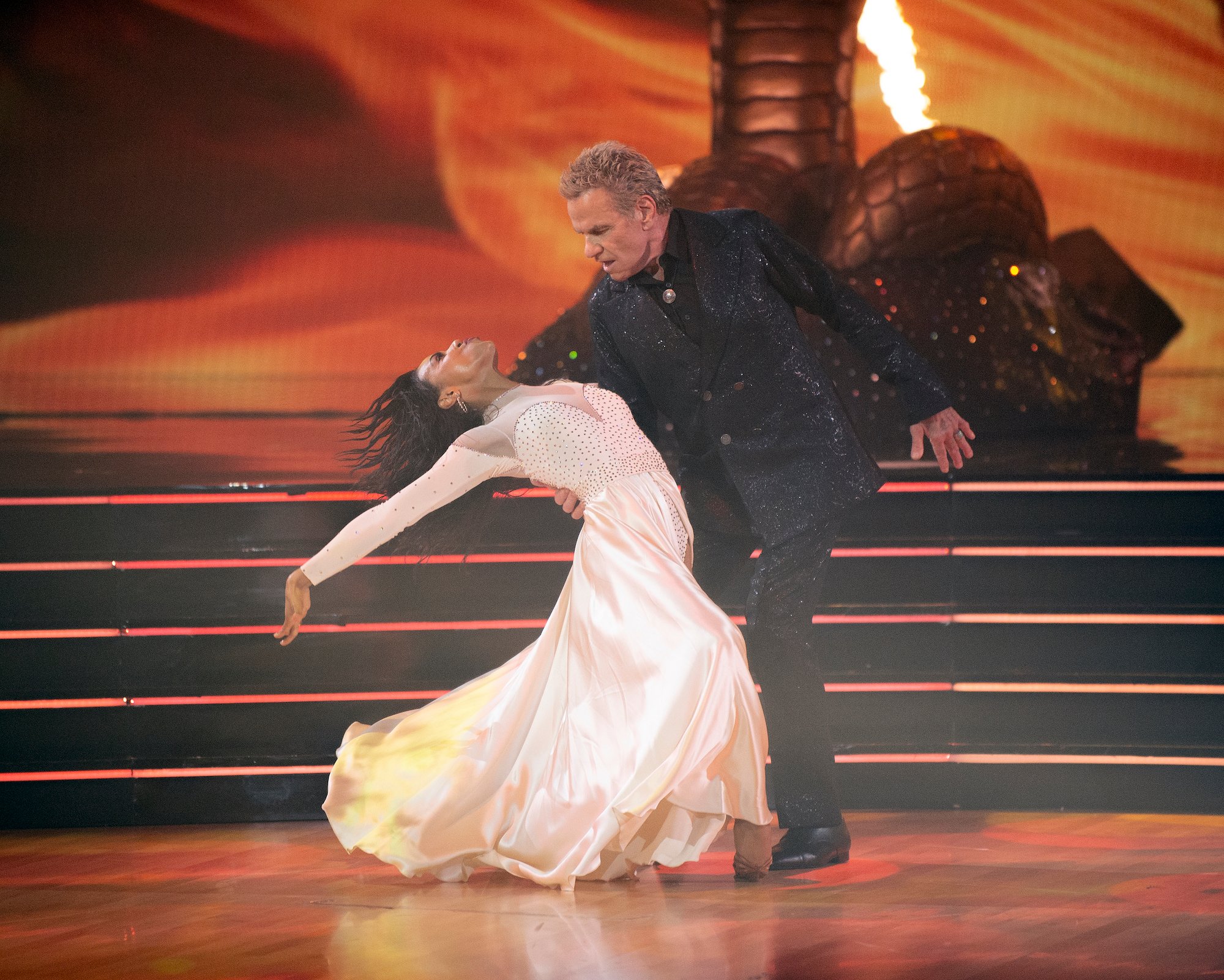 Dancing with the Stars selected "You're the Best" from The Karate Kid for Kove's first dance. The choreography also included a lot of Cobra Kai callbacks. Hardin thought Kove may have had some input into that, and it wasn't necessarily a bad thing. 
"I think that was partially coming from him because he has a clothing line that's Cobra Kai," Hardin said. "He wore it at the Good Morning America announcement of the cast. He's an eccentric little character, I have to tell you. I really love eccentric people, and he definitely is. He may have wanted that. He may have asked for that."
Ultimately, Kove and Hardin are competition, but Hardin doesn't want to see him eliminated that quickly. 
"I'm rooting for him," Hardin said. "So I don't know. I don't know if he's going to be able to get out of his own way enough to have a fun time next Monday, but I think he was stressing a little bit about last Monday. But everybody is lovely. Really, there's really not one person that I'm like ugh. I really like everybody."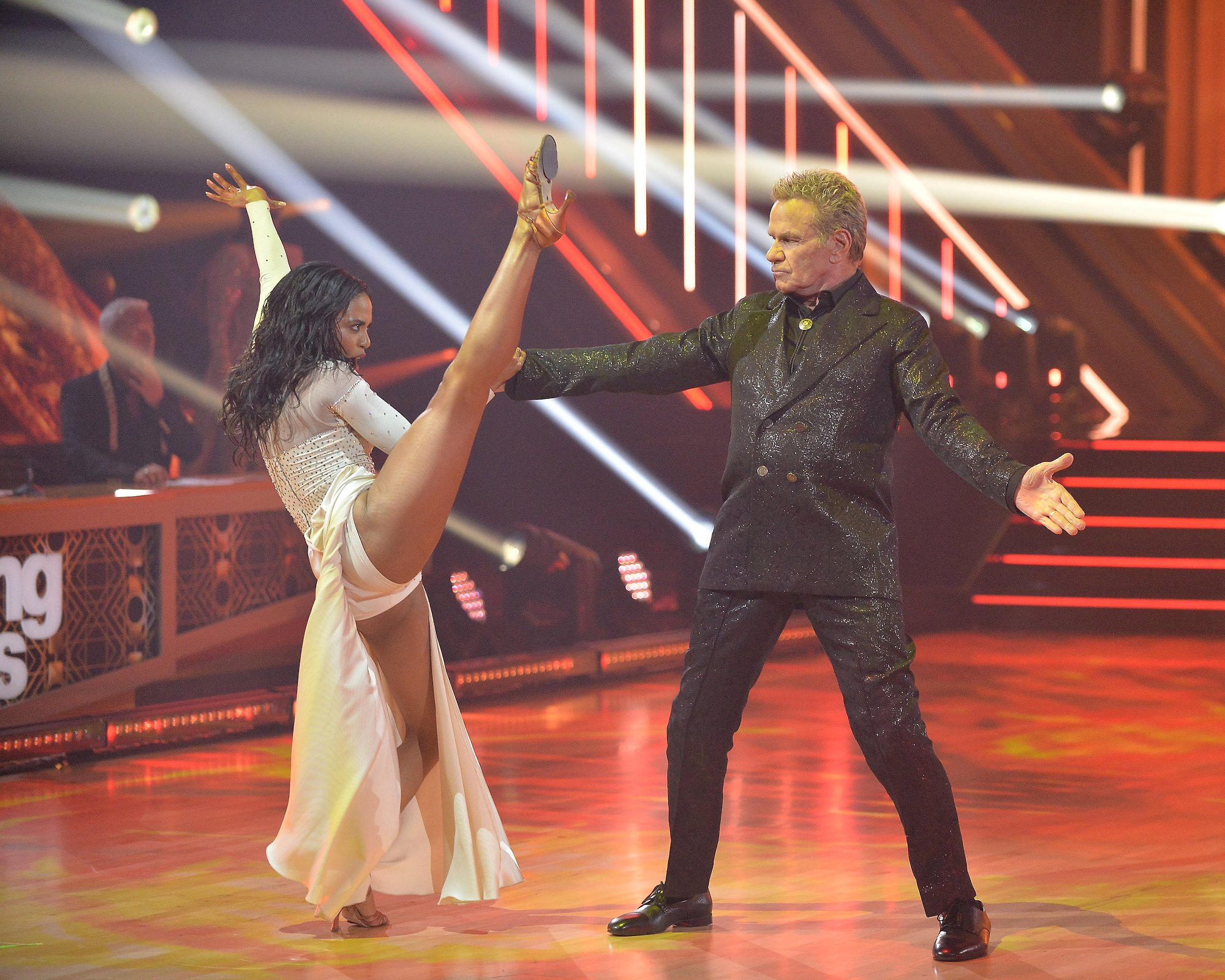 Hardin said she's gotten with other Dancing with the Stars contestants, too. Season 30 also includes Dance Moms star JoJo Siwa and Real Housewife of Atlanta Kenya Moore.
"Yeah, I like them all, I really do," Hardin said. "I think they're all wonderful. Kenya and I have had a few nice chats. JoJo and I have had some nice exchanges. Matt James is very sweet."